Trump says 'certain areas' of border wall with Mexico could be fence | Reuters
WASHINGTON President-elect Donald Trump said in an interview to air on Sunday that certain areas of his promised border wall with Mexico, a key part of his White House campaign platform, could be fence instead.Asked in an interview with CBS' '60 Minutes' whether he would accept a fence instead of a wall, Trump said 'for certain areas I would,' according to excerpts.'But certain areas, a wall is more appropriate. I'm very good at this, it's called construction, there could be some fencing,' Trump said
WASHINGTON President-elect Donald Trump said in an interview to air on Sunday that certain areas of his promised border wall with Mexico, a key part of his White House campaign platform, could be fence instead.Asked in an interview with CBS' "60 Minutes" whether he would accept a fence instead of a wall, Trump said "for certain areas I would," according to excerpts."But certain areas, a wall is more appropriate. I'm very good at this, it's called construction, there could be some fencing," Trump said.
During his race against Democrat Hillary Clinton, Trump repeatedly promised to make Mexico pay for the border wall, part of his plan to toughen immigration law and secure the border.
Some 60.3 million people voted for Trump in the Nov. 8 election, fewer than the 60.8 million who chose Clinton. But Trump's strong showing in swing states including Michigan meant he triumphed in the Electoral College which ultimately picks the president.
(Reporting by John Whitesides; Editing by Alan Crosby)
This story has not been edited by Firstpost staff and is generated by auto-feed.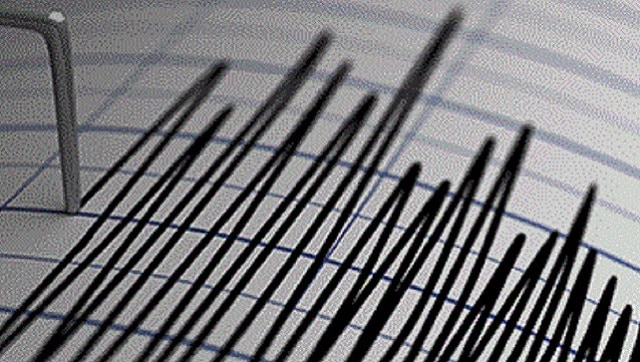 World
The US Geological Survey says the first quake struck about 17 miles south of Naalehu and the second earthquake struck about 20 minutes later in the same area
World
The driver who was involved in this incident was later issued a citation for failing to maintain proper control of his vehicle. Both the officers will return to their regular duty very soon.
India
CNN-News18's Shreya Dhoundial speaks to top cybersecurity expert and Recorded Future CEO Christopher Ahlberg on China's digital army and what India needs to watch out for