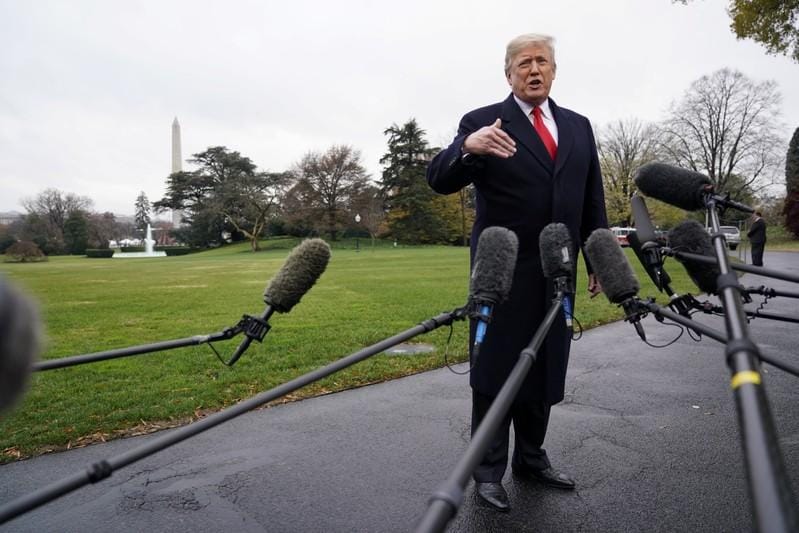 WASHINGTON (Reuters) - U.S. President Donald Trump said on Monday that the agreement allowing the United Kingdom to leave the European Union may make trade between Washington and London more difficult.
He also told reporters outside the White House the deal sounds like it will be good for the European Union.
(Reporting by Jeff Mason; Writing by Makini Brice; Editing by Susan Thomas)
This story has not been edited by Firstpost staff and is generated by auto-feed.
Find latest and upcoming tech gadgets online on Tech2 Gadgets. Get technology news, gadgets reviews & ratings. Popular gadgets including laptop, tablet and mobile specifications, features, prices, comparison.
Updated Date: Nov 27, 2018 02:05:49 IST