Trump impeachment: What happens next?
SAN FRANCISCO (Reuters) - U.S.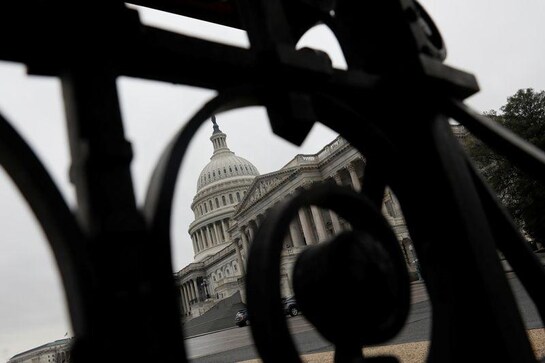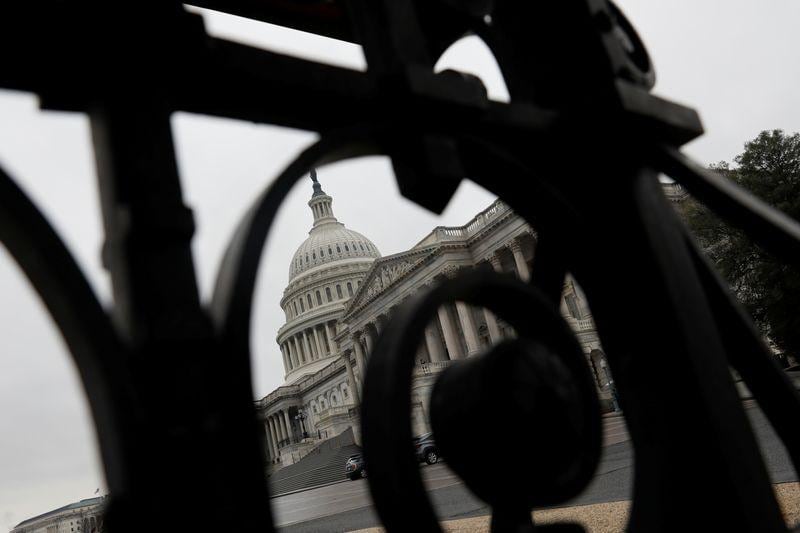 SAN FRANCISCO (Reuters) - U.S. House Democrats have unveiled two articles of impeachment on Tuesday, charging President Donald Trump with abuse of power and obstruction of Congress in his dealings with Ukraine and the Democratic-led impeachment inquiry that followed.
The move sets in motion a process that will probably move toa trial in the U.S. Senate.
Here is what will likely happen in coming days:
Wednesday, Dec. 11
The House Judiciary Committee will meet at 7 p.m. (0000 GMT)on Wednesday and continue on Thursday morning to debate thearticles that Democrats have brought forward and vote on whetherto recommend them to the full House of Representatives for afinal impeachment vote. The vote is expected on Thursday.
Week of Dec. 15
The House would be expected to vote on the charges, possiblyafter holding a daylong debate that could involve all 431 of itscurrent legislators. If the full House voted to approve thearticles, Trump would become only the third president in U.S.history to be impeached. He would remain in office, however,pending a trial in the Senate.
If the impeachment is approved, the House would selectlawmakers known as managers to present the case against Trump ata Senate trial. House Democrats say most of the managers arelikely to come from the Judiciary Committee, and possibly fromthe Intelligence Committee that led the investigation.
Early January
Trump would face a trial in the Senate to determine whetherhe should be convicted and ousted from office. The Senate iscontrolled by Trump's fellow Republicans, who have shown littlesign they will find him guilty. A two-thirds majority of thosepresent in the 100-member chamber would be needed to convictTrump.
U.S. Chief Justice John Roberts would preside over thetrial, House managers would present their case against Trump andthe president's legal team would respond, with the senatorsacting as jurors. A trial could involve testimony from witnessesand a grueling schedule in which proceedings occur six days aweek for as many as six weeks.
Senate Majority Leader Mitch McConnell said on Tuesday amajority of the Senate could go with a shorter option by votingon the articles of impeachment after opening arguments, withoutwitnesses.
(Reporting by David Morgan; Editing by Peter Henderson andPeter Cooney)
This story has not been edited by Firstpost staff and is generated by auto-feed.
Find latest and upcoming tech gadgets online on Tech2 Gadgets. Get technology news, gadgets reviews & ratings. Popular gadgets including laptop, tablet and mobile specifications, features, prices, comparison.
World
DAKAR (Reuters) - More than 20 people, including children, were killed in an airstrike during a wedding ceremony in central Mali on Sunday, a health worker with knowledge of the attack told Reuters. (Reporting By Edward McAllister; Editing by Aaron Ross)
World
By Estelle Shirbon and Natalie Thomas LONDON (Reuters) - Britain began its third COVID-19 lockdown on Tuesday with the government calling for one last major national effort to defeat the spread of a virus that has infected an estimated one in 50 citizens before mass vaccinations turn the tide. Finance minister Rishi Sunak announced a new package of business grants worth 4.6 billion pounds ($6.2 billion) to help keep people in jobs and firms afloat until measures are relaxed gradually, at the earliest from mid-February but likely later
World
By Dominique Vidalon and Sudip Kar-Gupta PARIS (Reuters) - France is stepping up its COVID-19 vaccine rollout by widening the first target group to include more health workers and simplifying a cumbersome process to deliver shots more quickly, Health Minister Olivier Veran said on Tuesday. France's inoculation campaign got off to a slow start, hampered in part by red tape and President Emmanuel Macron's decision to tread warily in one of the world's most vaccine-sceptical countries. France has fallen behind neighbours such as Britain and Germany, and the president is now demanding the vaccination programme be expedited