Trump envoys Kushner, Greenblatt in Middle East to seek support for peace plan
By Steve Holland WASHINGTON (Reuters) - Senior White House adviser Jared Kushner is leading a U.S.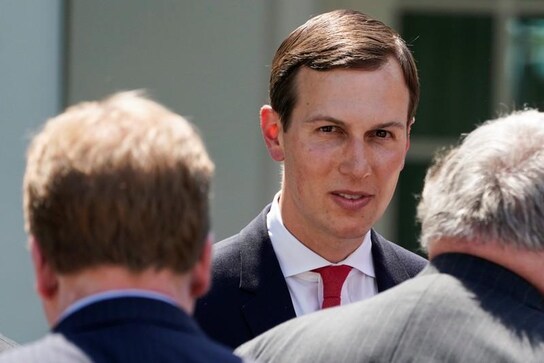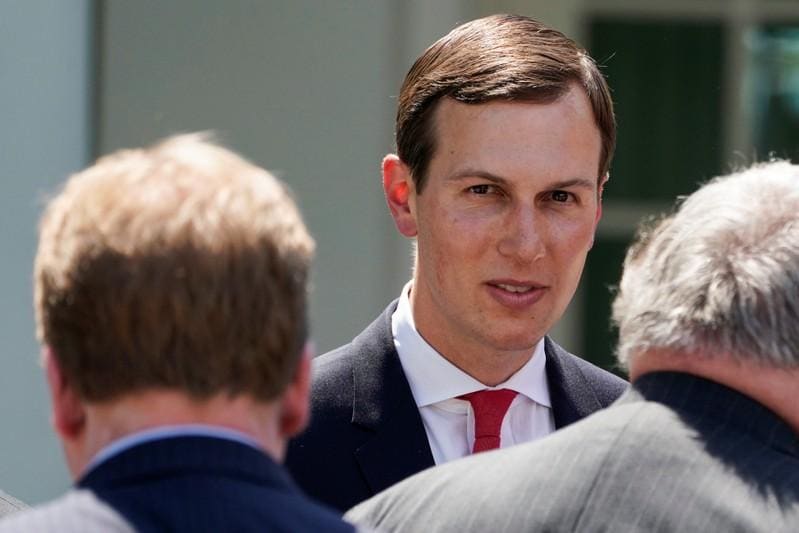 By Steve Holland
WASHINGTON (Reuters) - Senior White House adviser Jared Kushner is leading a U.S. delegation to the Middle East this week seeking support for a late June workshop aimed at helping the Palestinians, a White House official said on Tuesday.
Kushner, Middle East envoy Jason Greenblatt and U.S. Special Representative for Iran and Kushner aide Avi Berkowitz began their trip in Rabat and were to travel to Amman and Jerusalem, arriving in Israel on Thursday.
Kushner also will attend the Bilderberg conference in Montreux, Switzerland, where he is expected to be a speaker, at the end of the week and then will meet U.S. President Donald Trump in London when the latter makes a state visit there next week.
The trip is similar to one that Kushner and Greenblatt took in February to Gulf states to drum up support for the economic portion of a Middle East peace plan they have been developing on behalf of Trump.
The official said one reason for this week's trip is to bolster support for a June 25-26 conference in Manama, Bahrain, in which Kushner is to unveil the first part of Trump's long-awaited Israeli-Palestinian peace plan.
The plan, touted by Trump as the "deal of the century," is to encourage investment in the West Bank and Gaza Strip by Arab donor countries before grappling with thorny political issues at the heart of the conflict.
Palestinian leaders have been sharply critical of the effort. Saudi Arabia and the United Arab Emirates have said they will participate, and a senior U.S. official said officials from Qatar have said privately their country was expected to attend as well.
The Russian foreign ministry took a dim view of the conference in a statement on Tuesday, saying the United States was attempting to "impose an 'alternative vision' of the Palestinian-Israeli settlement."
"The Palestinian leadership has already categorically refused to take part, saying that the PLO will not surrender to anyone its exclusive rights to make crucial decisions regarding the realization of Palestinians' national aspirations," it said.
Participants in the conference in Manama are expected to include 300 to 400 representatives and business executives from Europe, the Middle East and Asia, and possibly some Palestinian business leaders.
A source familiar with the planning said it appeared Egypt, Jordan and Oman, as well as the G7 countries, also would send representatives to the conference.
(Reporting by Steve Holland; Additional reporting by Gabrielle Tetrault-Farber in Moscow; Editing by Susan Thomas, James Dalgleish and Dan Grebler)
This story has not been edited by Firstpost staff and is generated by auto-feed.
World
ATHENS (Reuters) - Greek police used teargas and water cannon to disperse people who had gathered in central Athens on Saturday to protest against mandatory COVID-19 vaccinations. More than 4,000 people rallied outside the Greek parliament for a third time this month to oppose mandatory inoculations for some workers, such as healthcare and nursing staff.
World
ISTANBUL (Reuters) - Two Turkish soldiers were killed and two were wounded in an attack on their armoured vehicle in northern Syria, and Turkish forces immediately launched retaliatory fire, Turkey's defence ministry said on Saturday. "Our punitive fire against terrorist positions is continuing," the statement on Twitter on said. It did not specify where the attack occurred, but media reports said it was in the al-Bab area.
World
By Marcelo Rochabrun SAO PAULO (Reuters) - Protesters took to the streets in several Brazilian cities on Saturday to demand the impeachment of far-right President Jair Bolsonaro, whose popularity has fallen in recent weeks amid corruption scandals against the backdrop of the pandemic. This week, news broke that Brazil's defense ministry told congressional leadership that next year's elections would not take place without amending the country's electronic voting system to include a paper trail of each vote. Bolsonaro has suggested several times without evidence that the current system is prone to fraud, allegations that Brazil's government has denied