Trump calls maiden trip abroad a 'home run', promises to decide on Paris climate change deal soon
Donald Trump called his maiden trip abroad a 'home run' and promised an imminent decision on the much-discussed Paris climate accord.
Sicily: President Donald Trump on Saturday said his maiden trip abroad was a "home run" and he vowed to overcome the threat of terrorism, concluding a grueling five-stop sprint that ended with the promise of an imminent decision on the much-discussed Paris climate accord.
Trump ended his nine-day trip with a speech to US troops in Sicily, where he recounted his visits to Saudi Arabia, Israel, Belgium and Italy and his work to counter terrorism. The president said recent terrorist attacks in Manchester, England and Egypt underscored the need for the US to "defeat terrorism and protect civilisation."
"Terrorism is a threat, bad threat to all of humanity," Trump said, standing in front of a massive American flag at Naval Air Station Sigonella. "And together we will overcome this threat. We will win."
Trump tweeted earlier in the day that he would make a final decision next week on whether to withdraw from the climate pact.
European leaders he met with at the Group of 7 summit in Sicily have been pressuring Trump to stay in the accord, arguing that America's leadership on climate is crucial.
Besides reaching a decision on the climate agreement once back in Washington, Trump will also face a new crush of Russia-related controversies. On Friday, the Washington Post reported that Trump's son-in-law and senior adviser Jared Kushner spoke with Russia's ambassador to the US about setting up secret communications with Moscow.
Trump held no news conferences during the nine-day trip, which allowed him to avoid questions about the Russia investigations. His top economic and national security advisers refused to answer questions about Kushner during a press briefing on Saturday.
The White House had hoped to use Trump's five-stop trip as a moment to reset. The president was warmly received on his opening stops in Saudi Arabia and Israel, though he has come under more pressure in Europe, particularly over the Paris accord.
Trump was cajoled for three days first in Brussels at meetings of NATO and the European Union, then in Sicily for G-7 but will leave Italy without making clear where he stands.
As the G-7 summit came to a close Saturday, the six other members Britain, France, Germany, Italy, Canada and Japan renewed their commitment to the accord. The summit's communique noted that the Trump administration would take more time to consider whether it will remain committed to the 2015 Paris deal to rein in greenhouse gas emissions.
Backing out of the climate accord had been a central plank of Trump's campaign and aides have been exploring whether they can adjust the framework of the deal even if they don't opt out entirely. Other G-7 nations leaned heavily on Trump to stay in the climate deal, with German Chancellor Angela Merkel saying "we put forward very many arguments."
Find latest and upcoming tech gadgets online on Tech2 Gadgets. Get technology news, gadgets reviews & ratings. Popular gadgets including laptop, tablet and mobile specifications, features, prices, comparison.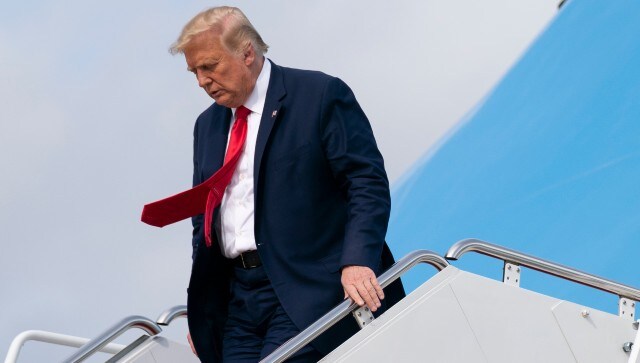 World
This just two hours after Trump seemingly admitted for the first time publicly that Joe Biden won the US presidential election though he continued to insist that the contest "was rigged" and offered no evidence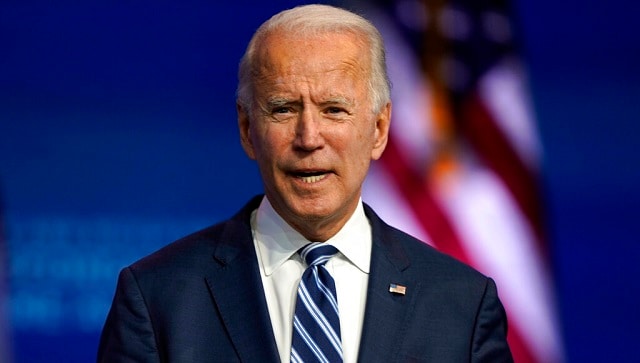 World
The delayed handoff to the next administration is especially problematic during a public health crisis, said Dr Anthony Fauci, the government's top infectious disease expert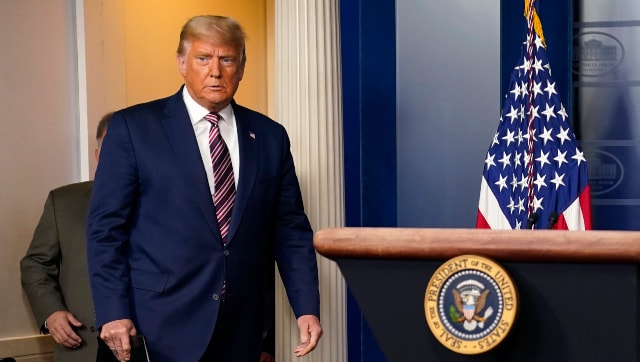 World
Trump's national security advisor, Robert O'Brien, said last month that the United States would withdraw about 2,500 troops from Afghanistan by early next year