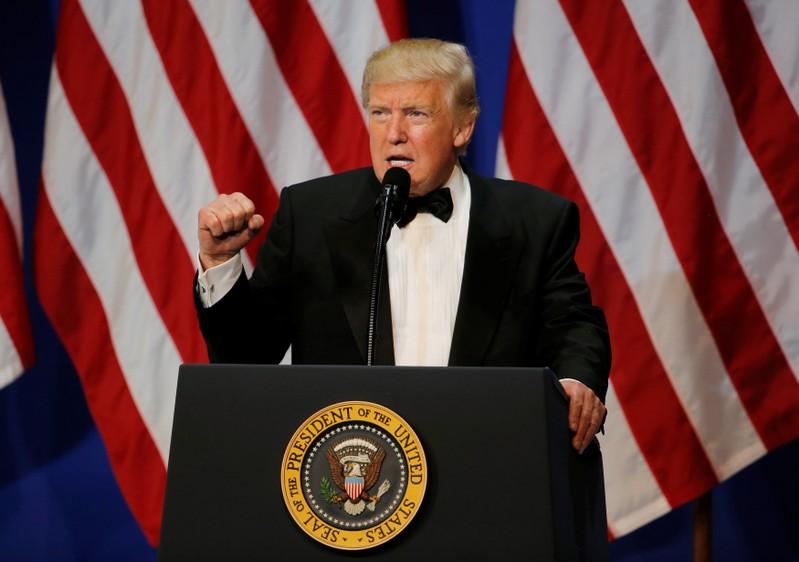 WASHINGTON (Reuters) - U.S. President Donald Trump said on Friday a Justice Department inspector general's report that concluded there was no bias in how the FBI handled its investigation of Hillary Clinton's emails was wrong, saying there was "total bias."
"The end result was wrong," Trump said in an interview with Fox News Channel, adding that the inspector general "blew it."
"There was total bias when you look at (FBI staff member) Peter Strzok, what he said about me; when you look at (then-FBI Director James) Comey and all his moves."
The 500-page report by Inspector General Michael Horowitz found that Comey, who was later fired by Trump, made a "serious error of judgment" when he announced shortly before the 2016 U.S. presidential election that he was reopening an investigation into candidate Clinton's use of a private e-mail server.
But the report, released on Thursday, also concluded that the FBI's investigation was not tainted by political bias, even as it uncovered an email from Strzok to then-fellow FBI employee Lisa Page during the 2016 campaign saying Trump would not become president. "We'll stop it," he said in the email.
The findings have no direct bearing on a separate Justice Department special counsel probe on Russia's alleged interference in the election, and the possibility there was collusion between the Trump campaign and Moscow.
Trump, however, has used the findings on Strzok, who also worked on the Russia probe, to sow doubts about that investigation. "They were plotting against my election," Trump said in the Fox News interview, referring to people in the FBI.
Russia has denied that it interfered in the election. Trump has repeatedly said there was no collusion or attempt by him to obstruct the Russia investigation, and has called Special Counsel Robert Mueller's probe a "witch hunt."
Despite his criticism of the inspector general's report, Trump presented the report's findings as vindication of his decision to fire Comey in May last year.
'GREAT SERVICE' IN FIRING COMEY
"The IG Report is a total disaster for Comey, his minions and sadly, the FBI," Trump said in a post on Twitter. "I did a great service to the people in firing him."
Initially when Comey was fired, the Trump administration presented the dismissal as related to his handling of the Clinton email probe. However, Trump later said that he had the FBI's Russia probe in mind when he dismissed Comey.
It was Comey's dismissal that led to the Justice Department appointing Mueller to take over the federal probe into Russian election meddling.
Comey defended his actions in an op-ed published in the New York Times after the report was released.
"In 2016, my team faced an extraordinary situation — something I thought of as a 500-year flood — offering no good choices and presenting some of the hardest decisions I ever had to make," Comey wrote.
(Reporting by Eric Walsh and Justin Mitchell; Writing by Tim Ahmann; Editing by Bernadette Baum and Frances Kerry)
This story has not been edited by Firstpost staff and is generated by auto-feed.
Firstpost is now on WhatsApp. For the latest analysis, commentary and news updates, sign up for our WhatsApp services. Just go to Firstpost.com/Whatsapp and hit the Subscribe button.
Updated Date: Jun 16, 2018 00:06:46 IST