Trump appoints Indian-origin Ajit Pai, known for anti-net neutrality stance, as communication watchdog chief
President Donald Trump has appointed Ajit Pai to head the powerful US communications regulatory agency, becoming the third Indian American picked for key positions in his administration.
New York: President Donald Trump has appointed Ajit Pai to head the powerful US communications regulatory agency, becoming the third Indian American picked for key positions in his administration.
Pai, 44, will be the Chairman of the Federal Communications Commission (FCC), the federal authority regulating cellphone spectrum and services, radio, television, phone, internet and satellite and cable.
Pai announced his appointment on Twitter, saying he was told of it on Monday and that "it is a deeply humbling honour". He added that he would work to bring the benefits of the digital age to all Americans.
The FCC also has a major role in controlling the content of television and radio, a sensitive issue given Trump's contentious relations with the media.
This afternoon, I was informed that @POTUS @realDonaldTrump designated me the 34th Chairman of the @FCC. It is a deeply humbling honor. pic.twitter.com/Joza18aP33

— Ajit Pai (@AjitPaiFCC) January 23, 2017
The agency sets and enforces certain norms on content like obscenity in TV and conditions like having a certain amount of local news content for stations to keep their licences.
Underscoring its importance, Representative Frank Pallone said: "By some measures, the FCC oversees approximately one sixth of the US economy."
Nikki Haley, Trump's nominee for the cabinet-level post of US ambassador to the UN, is scheduled to be recommended on Tuesday by the Senate Foreign Relations Committee for approval by the entire Senate for the job.
Another Trump nominee is Seema Verma, who is to head the Centers for Medicare and Medicaid Services, the agency for government health insurance programmes.
Already a member of the FCC, Pai will succeed Tom Wheeler, a Democrat, who quit recently.
A free enterprise advocate, Pai has been a critic of the functioning of the FCC and clashed with its Democratic Party leadership. Recently he took issue with an FCC report that questioned the legality of offerings given free of charge for people to access online music, videos and other content.
He has said he wants to end net neutrality, which prevents internet service providers from giving special preferences to certain web sites or accept payment from a web service to give it priority or better access.
Democrats expressed their concern about Pai's role in a letter to him.
The senior Democrat on the House Committee on Energy and Commerce that deals with communications wrote to him saying his success would depend on being responsive to members of Congress from both parties and working for consensus on major decisions.
Before his appointment to the FCC in 2012, Pai had worked as a lawyer for the telephone and communications giant Verizon, the Senate Judicial Committee and the Justice Department.
Pai's parents, both doctors, immigrated from India.
Trump has also appointed an expert on strategic communications and political research, Raj Shah, as deputy assistant and research director on the White House staff.
Another Indian American, Balaji Srinivasan, is under consideration to head the Federal Drug Administration (FDA), according to Sean Spicer, Trump's spokesperson.
Srinivasan is a biotechnology entrepreneur who has been critical of the connections between large pharmaceutical companies and FDA. He now heads a start-up that deals with bitcoin, the internet-based currency.
Find latest and upcoming tech gadgets online on Tech2 Gadgets. Get technology news, gadgets reviews & ratings. Popular gadgets including laptop, tablet and mobile specifications, features, prices, comparison.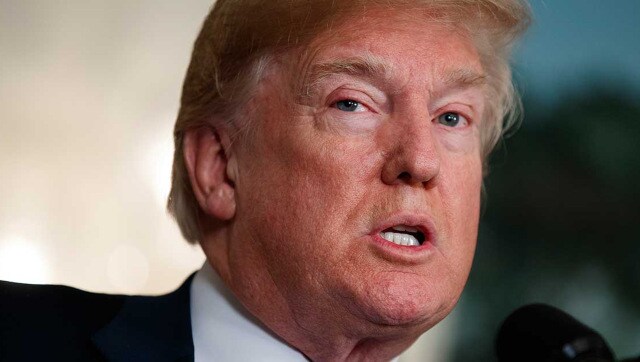 World
While Trump faces no danger of arrest, the charges underscore the heightened tensions between Iran and the United States since Trump unilaterally withdrew America from Tehran's nuclear deal with world powers.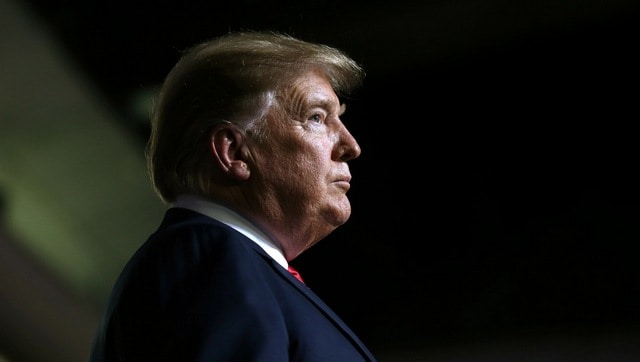 World
Fox News polls released on Thursday found Biden leading Trump in several swing states, including a 9-point lead in Florida.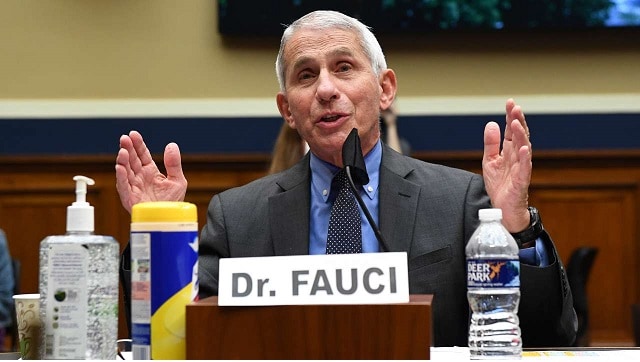 World
Fauci said the daily increase in new coronavirus cases in the United States, currently around 40,000, could reach 100,000 unless a full nationwide effort was undertaken to tamp down the resurgent virus.