Trump and Clinton carry campaign barbs into New York charity dinner| Reuters
By Amanda Becker and Emily Stephenson | NEW YORK NEW YORK Republican Donald Trump and Democrat Hillary Clinton took their acrimonious presidential contest to a charity dinner, where Trump drew boos from the well-heeled audience when his jokes veered well into the jagged terrain of his campaign speeches.The candidates shared the stage Thursday night at an annual white-tie dinner in New York City that raises money for needy children and typically offers White House hopefuls a respite from election tensions.Trump, lagging Clinton in national opinion polls, had slugged it out with his rival on Wednesday night at their third and final presidential debate before the Nov. 8 election
By Amanda Becker and Emily Stephenson
| NEW YORK
NEW YORK Republican Donald Trump and Democrat Hillary Clinton took their acrimonious presidential contest to a charity dinner, where Trump drew boos from the well-heeled audience when his jokes veered well into the jagged terrain of his campaign speeches.The candidates shared the stage Thursday night at an annual white-tie dinner in New York City that raises money for needy children and typically offers White House hopefuls a respite from election tensions.Trump, lagging Clinton in national opinion polls, had slugged it out with his rival on Wednesday night at their third and final presidential debate before the Nov. 8 election. He drew sharp rebukes from Democrats and many in his own party for saying during the debate that he thinks the election is being rigged and so will not commit yet to accepting the outcome.Alfred Smith V, whose family hosts the dinner named after the state's former governor, Alfred E. Smith, called Thursday's dinner "one for the record books" and said it echoed the Las Vegas debate."Donald had some very solid minutes early on and eventually he crossed the line and took it a little too far," he told CNN on Friday. "Hillary, on the other hand, was able to laugh at herself and at the same time not underplay any of the serious things that Donald Trump has said or done."Both presidential candidates call New York home but the crowd of financiers and political and media figures was largely in Clinton's court.Trump spoke first and set the room on edge with bitter jabs, drawing boos with his label of Clinton, a former secretary of state, as "corrupt."
"With all of the heated back and forth between my opponent and me at the debate last night, we have proven that we can actually be civil to each other," Trump said. "In fact just before taking the dais, Hillary accidentally bumped into me and she very civilly said, 'Pardon me.'""And I very politely replied, 'Let me talk to you about that after I get into office,'" said Trump, whose supporters chant "lock her up" at rallies.Clinton, whose remarks elicited some heckling but mostly polite applause, riffed off Trump's past derogatory remarks about women's looks and "ranking" them on appearance."Donald looks at the Statue of Liberty and sees a four, maybe a five if she loses the torch and tablet and changes her hair," Clinton said of the New York City landmark.
"Come to think of it, you know what would be a good number for a woman? 45," said Clinton, the first woman to be nominated for president by a major U.S. political party. The president elected on Nov. 8 will be the 45th in U.S. history.Trump, a New York real estate magnate, and Clinton, a former U.S. senator from the state, were separated on the dais by Cardinal Timothy Dolan, the archbishop of New York.As the dinner ended, they shook hands – a gesture they notably avoided at Wednesday's debate.Dolan said he was "kinda nervous" heading into the event and was pleased the candidates shared courteous private remarks.
"After the little prayer, Mr. Trump turned to Secretary Clinton and said, 'You are one tough and talented woman,'" Dolan told NBC's "Today" show on Friday.He conceded the humor was less forgiving. "There were some boos last night," he said.In one of the more jarring comments of the benefit, which raised $6 million for Catholic charities supporting children, Trump said Clinton was "pretending not to hate Catholics." Trump was referring to the apparently hacked personal emails of Clinton campaign chairman John Podesta, published by Wikileaks, which show Clinton staffers criticizing high-profile figures for embracing Catholicism as the most "politically acceptable" of socially conservative religions.Trump himself offended Catholics during the campaign when he lashed out at Pope Francis after the pontiff criticized his plan to build a wall along the border with Mexico to keep immigrants out. (Additional reporting by Doina Chiacu and Susan Heavey; Editing by Frances Kerry)
This story has not been edited by Firstpost staff and is generated by auto-feed.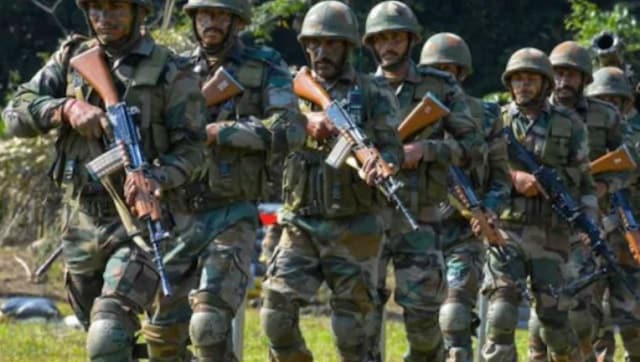 India
There is nothing in the situation that India has not faced before and overcome with resolve and Pakistan's desperation will soon convert into more frustration
World
Amess was holding a his regular weekly meeting with constituents at the Belfairs Methodist Church, in the small town of Leigh-on-Sea when he was stabbed
World
Iran has historically played a big role and proven to be the most capable external actor when it comes to government formation in Iraq