Trouble in House of Saud: Dysfunctional dynasty grapples with upheaval as crown prince makes intriguing moves
Trouble has been coming to the House of Saud for some time, perhaps even from a few hundred years ago. After all, a royal house as dysfunctional and trouble-prone as it is hard to find. The Saudi state was founded by a small time Bedouin chieftain, Mani Al Muraidi in the fifteenth Century.
Trouble has been coming to the House of Saud for some time, perhaps even from a few hundred years ago.
After all, a royal house as dysfunctional and trouble-prone as it is hard to find. The Saudi state was founded by a small time Bedouin chieftain, Mani Al Muraidi in the fifteenth Century.
The family remained undistinguished until a couple of great-grandsons later, an alliance was arranged for marriage into a devout Sunni revivalist family of Mohammad Ibn abd al Wahab. This led directly to the waging of a holy war to purify Islam, and thereafter the founding of the first Saudi state. That state, however, didn't last long. In 1803 it disappeared for all intents and purposes, amid a series of internecine wars and incursions by other tribes.
It was Abd al Aziz, a direct descendant of the founder Mohammad Ibn al Saud, who rounded up some 60 brothers and cousins, in an attempt to reestablish Saud rule with the help of the puritan Ikhwan. The state then reemerged and then nearly again disappeared a couple of times more as royal princes were assassinated, and bickering cousins took over. In the end it was World War I which led to consolidation of the House of Saud, when Britain backed the ambitious prince in the fight against the Ottomans.
Prince Abdul Aziz however can take credit for expanding his dominions to include the two holy cities of Mecca and Medina, and maneuvering successfully between the British, the Ottoman Empire, and various other power centres. To consolidate his hold, he married a daughter from every major tribe and prominent clerical families thereby counting up some 300 wives and ending up with 45 grandsons.
Two aspects are relevant to the present situation: First, while Aziz was of the correct lineage, he was not the senior most. His youth—he was all of twenty when he set out on his first military expedition—was not a factor. What counted was his ability to subdue enemies and enlarge the fortunes of his family, and possibly, of his people.
Today, the House of Saud is returning to these principles, at a time when the direct line to the originator has finally run out, and the field is open to some 1,200-1,500 prominent princes, among 30,000 to 40,000 of the royal family as a whole. The present King Salman—decrepit as he is—is probably the last of the sons of the man who laid the foundations for the house of Saud. It's been a long haul.
Experts are right in saying that transitions to the throne have usually been smooth, without any public evidence of discord or enmity Succession has usually been brother to brother, with weightage given to the direct line. Unsurprisingly, the age of successive kings went higher as time passed, with King Salman ascending the throne in his seventies.
An appointed king was, however, careful to keep the many factions happy with a balance of portfolios, and though a dictator, had also to ensure a degree of consensus for significant shifts in policy. However, trouble has always lurked. The profligate King Saud was removed quietly by his brother Crown Prince Faisal, who was, in turn, assassinated by his half-brother's son.
Nonetheless, the clan hung together, and the family of the assassinated leader was and continues to be given due respect. The assassin prince was publicly executed. This kind of inverted democracy was approved of by the populace, and matters went along fine.
The seamless transition of power seemed to be more or less intact, when King Salman appointed another brother, Prince Muqrim, who was all of 69, as the heir in January 2015. That lasted a bare three months, before he was set aside in favour of a grandson of the founder, Mohammed bin Nayef as crown prince and heir apparent. The brother to brother principle was set aside, but it still seemed reasonable, since it was felt that the new crown prince was vastly more experienced, and had a better lineage.
Muqrin's mother was said to have been a Yemeni slave which would have, at any rate, made his succession difficult. In retrospect, however, it seemed the king was merely biding his time. Together with the appointment of a crown prince, who at the time was in his late fifties, he also appointed a new deputy crown prince who was in his late twenties. The relative importance usually given to age had been set aside for Prince Mohammad bin Salman or MBS as he is now called.
Within a short time, MBS was given more power than had been enjoyed by any prince, heir apparent or otherwise. Apart from the Defense Ministry, he was also head of the Council on Economic and Development Affairs at a time when the kingdom's oil wealth was under considerable stress due to falling prices.
A few months later he was made head of the company Aramco, which, with a market value of around $2-8 trillion, made it one of the most valuable companies in the world. His attempts to undercut the competition with cheap oil didn't work, and US frackers simply bided their time. How much Aramco lost in the process is unclear.
The actions of the crown prince over the last year have been interesting. First, he has pursued a more divisive sectarian agenda that has targeted Shia's in the east, as well as through statements against Iran. This pleases the Wahabi power centres who once backed a young prince to form Saudi Arabia as a state. It also pleases the jihadis, who are, incidentally, part of the Kingdom's fight in Syria.
Second, he has launched a war against the Houthis in Yemen, an opponent of no mean stature who soundly thrashed Saudi forces in 2009. This however, provides the underbelly of military expansionism that is so vital to providing public muscle to a new leader. Third, he has gone out of his way to woo the United States, not only with hugely lucrative defense contracts, but also by buying into President Donald Trump's Israel policy.
With this he has ensured that he has rises in the pecking order in West Asia. His across-the-board arrests and detentions are publicly justified as a drive against corruption. This pleases a public that has long watched impotently as the several thousand princes leech the state of its riches in varying degrees. Public anger has been growing over the last few years following the reverberations of the Arab Spring as it swept across the region.
The Kingdom witnessed one of its rare public protests in 2009 and 2011 against the inept handling of floods in Jeddah. The issue caused considerable debate on the ineptitude of the government and corruption. MBS has now given directions to his Anti-Corruption Committee to focus on the issue, even while he arrests apparently corrupt elements within the palace.
For almost a century, the house of Saud has stood fast by keeping with traditions in terms of lineage, associations and general policy. This has now been upended in a political atmosphere where no direct descendant is available, and a palace full of aspirants waiting in the wings. MBS seems to be reverting to the era when the founder King Abd al Aziz laid the foundations of the house of Saud by playing one power centre against another to keep his kingdom together.
Whether he will succeed or make matters worse will depend heavily on a regional climate that seems to be setting Saudi Arabia to the side, as it proceeds with its business, particularly with Russian help.
The unknown factor is the United States. While Trump has backed the prince to the hilt, there is no surety that this will continue. It once took a World War to glue the Saudi state together. It is to be hoped that another massive war will not happen on the lines that are being drawn on the ground. No amount of persuasive arguments and moves will hold the Kingdom together in its present state.
World
The virtual maritime jam, re-routing of ships and the colossal financial damages caused by this Suez Canal 'choke' is a real-time experience, of inevitable helplessness, in such situations
Politics
The Bharatiya Gorkha Parisangha (BGP), a pan-India organisation and one of the parties to the NRC case at the Supreme Court, has estimated that more than one lakh Gorkhas have been excluded from the NRC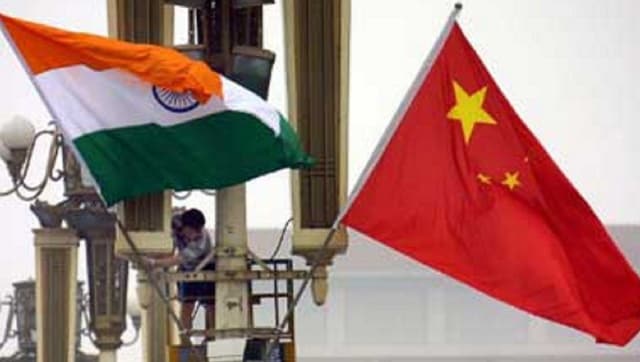 India
Notwithstanding the fire and brimstone response from Beijing, New Delhi should gradually aspire for a more normalised, cooperative and rational relationship with Taiwan