Transgender people may enlist in US military from 1 January despite Donald Trump's opposition, confirms Pentagon official
A Pentagon official has told the Associated Press that transgender people can enlist in the military from 1 January, despite President Donald Trump's opposition
Washington: A Pentagon official has told the Associated Press that transgender people can enlist in the military from 1 January, despite President Donald Trump's opposition.
The new policy reflects growing legal pressure on the issue and the difficult hurdles the government would have to cross to enforce Trump's demand to ban transgender individuals from the military.
Two federal courts already have ruled against the ban.
Potential transgender recruits will have to overcome a lengthy and strict set of physical, medical and mental conditions that make it possible, though difficult, for them to join the armed services.
Major David Eastburn said on Monday that the new guidelines mean the Pentagon can disqualify potential recruits with gender dysphoria, a history of medical treatments associated with gender transition and those who underwent reconstruction. But such recruits are allowed in if a medical provider certifies they've been clinically stable in their preferred sex for 18 months and are free of significant distress or impairment in social, occupational or other important areas.
Transgender individuals receiving hormone therapy must be stable on their medication for 18 months.
The requirements make it challenging for a transgender recruit to pass. But they mirror concerns President Barack Obama's administration laid out when the Pentagon initially lifted its ban on transgender service last year.
"Due to the complexity of this new medical standard, trained medical officers will perform a medical prescreen of transgender applicants for military service who otherwise meet all applicable applicant standards," Eastburn said.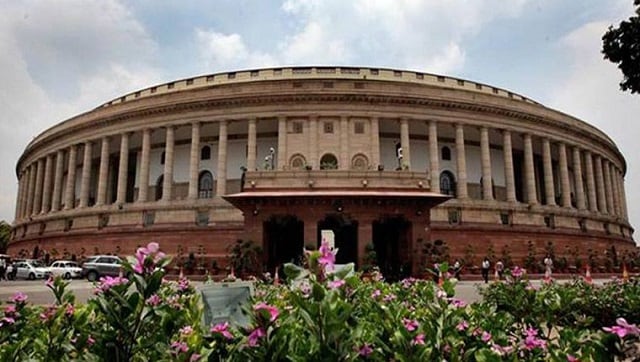 India
Parliament Monsoon Session Live Update: After the Rajya Sabha was adjourned even as suspended TMC MP Santanu Sen refused to leave the House, IT Minister Ashwini Vaishnaw said, "TMC has a culture of violence in Bengal".
Politics
The disruption by Opposition members drew sharp criticism from Prime Minister Modi who accused them of being unable to digest the fact that a large number of new ministers are women, Dalits, tribals and those from other backward classes
World
The World Health Organisation in no uncertain terms makes it clear that masks should be used as part of a comprehensive strategy of measures to suppress transmission and save lives.