Toll rises to 250 in Islamic State attacks in Syria's Sweida; 135 civilians among those killed in worst bloodshed since civil war began
Wednesday's attacks hit Sweida, a Druze-majority province mostly held by the government which had remained relatively insulated from the country's seven-year civil war. The death toll climbed steadily throughout the day and into the night, the Syrian Observatory for Human Rights, a Britain-based monitoring group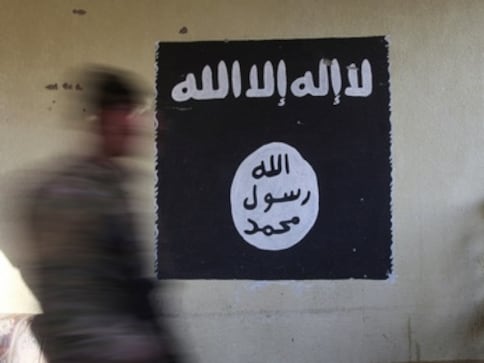 Beirut: The death toll in coordinated Islamic State group suicide bombings and shootings in southern Syria rose to nearly 250 overnight, more than half of them civilians, a monitor said on Thursday.
Wednesday's attacks hit Sweida, a Druze-majority province mostly held by the government which had remained relatively insulated from the country's seven-year civil war. The death toll climbed steadily throughout the day and into the night, the Syrian Observatory for Human Rights, a Britain-based monitoring group, said.
"The toll is now 246 people dead, including 135 civilians," said Observatory chief Rami Abdel Rahman. The others killed were pro-government fighters or residents who had taken up arms to defend their villages. "The toll keeps rising as civilians who were wounded are dying and people who were unaccounted for are found dead," Abdel Rahman told AFP.
The onslaught began with a triple suicide bombing in the city of Sweida, which was followed by attacks with guns and explosives on villages to its north and east. A fourth blast hit the provincial capital later in the day. IS claimed the assault hours later. At least 45 jihadists died carrying it out, the Observatory said.
It was the worst bloodshed to hit Sweida province since the civil war began in 2011. Syrian state media reported deadly attacks on Sweida and surrounding villages but did not give a specific toll.
Find latest and upcoming tech gadgets online on Tech2 Gadgets. Get technology news, gadgets reviews & ratings. Popular gadgets including laptop, tablet and mobile specifications, features, prices, comparison.
First Cricket News
The 61-year-old felt uneasy on Thursday following which he was taken to a hospital in New Delhi.
World
Referring to the beheading of a French teacher, Mahathir said he did not approve of the murder but added that freedom of expression does not include 'insulting other people'
India
Science & Technology Minister Fawad Chaudhry made the comment in the National Assembly a day after an Opposition leader had said that Imran Khan dispensation had pleaded to release Indian Air Force pilot Abhinandan Varthaman