To a former SS soldier, there isn't much difference between Nazis and Islamic State
There are strong parallels between the Nazis and the Islamic State. And like the latter, the Nazis had a global agenda.
He strides into the room, looking sprightly.
Dressed in a blue striped tie, bright white shirt and blue trousers, he carries his small but robust frame upright. He has been told that a journalist from India is to be there, and he is eager to meet the visitor. So, after looking around for a moment near the entrance, he walks straight up to me and holds out a strong hand as he introduces himself in a firm voice.
Later that afternoon, when the pleasantries and formalities are over, we get into an intense conversation. Heinz Lischke is 89 years old, but that is only one small part of what makes a conversation with him a rare privilege. Not only does he have a sharp mind and clear memories, his candour about the realities of the Second World War is extremely rare among the generation of Germans who lived through it.
As Heinz says in a matter-of-fact way, "All my comrades (fellow-soldiers during the war) have died." Even while they lived, though, they generally said little. Many of my German friends tell me that their fathers or grandfathers avoided talking about what happened during that terrible war — or in the years of Nazi rule that led up to it. There is little doubt that Adolf Hitler's regime and ideas were popular when Heinz was a boy, but to acknowledge this is not politically correct in post-War Germany, not even within families.
Heinz not only acknowledges the facts about that period of violence, war and genocide, but he also correlates what he experienced with what another young generation is going through in this period. The main insight he wants to give me is that there are strong parallels between the Nazis and the Islamic State.
Heinz points out that, like the latter, the Nazis had a global agenda.
Although they called themselves the National Socialist German Workers' Party, the leaders of that movement aimed to rule the world, particularly the Eurasian landmass. The Islamic State's ideologues too see their domain stretching from Morocco all the way to Indonesia halfway round the globe, Heinz points out.
There isn't much difference between the two in his view.
Heinz makes a distinction between Islam, which he calls a religion of peace and goodwill, and the ideology of Islamic State, which he considers overtly political — just as the ideology of the Nazis was essentially about political domination. Islam calls on followers to cleanse themselves, Heinz holds (an apparent reference to jihad-e-nafs to overcome one's ego), but Islamic State is misusing Islam to promote itself.
Both movements had one heroic supreme leader, inspiring for young people, Heinz adds. In both cases, he says, the supreme leader has been viewed as an 'idol,' a 'hero,' and young people are inspired to become 'martyrs' for the cause he represents.
The enthusiastic response of young people is the other great parallel Heinz draws between Nazis and the Islamic State. To make the point, he cites his own example. When he was drawn to join the Nazis at the age of 16, he thought it was 'a great idea' and the ideology made a great impression on his young mind. "I was a fanatic," he says. "I would have gone through fire for Hitler."
Now, he explains, he has become very wary of nationalism, for 'nationalism destroyed Europe'. He now thinks there should only be a European identity across Europe, but he was a passionate 'nationalist in childhood'.
Heinz does not hesitate to acknowledge that he became a member of a special Schutzstaffel (better known as the SS) unit, albeit at the lowest level, when he joined at the age of 16. The war was almost over by then, but he was strongly convinced about the Nazi ideology even at that late stage of the war. When the propaganda radio announced in May 1945 that Hitler had died fighting to defend Berlin against the enemy armies, Heinz says that he mourned deeply.
In fact, he cut out a picture of Hitler, drew a black border around it, and pinned it on his shirt over his heart.
It is from the standpoint of these experiences of his own youth that Heinz relates to the passions that drive some young Europeans today to sign up for the armies of the Islamic State, and that makes some undertake the journey to Syria and Iraq. When I ask him if there will be war, he pauses a moment in serious thought before saying: "It is a critical situation for Europe."
Of course, the parallels he draws are shaped by the subjectivity of his memories. But Heinz's experience of a lived reality of passionate commitment, which has barely been recorded and which very few can now remember, give him unique insights into the convoluted ways in which history repeats itself.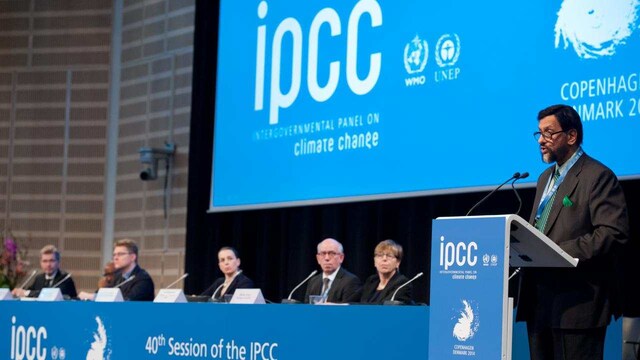 World
The body meets next week to vet and validate a summary of part one of its first major assessment in seven years.
India
As per the Jammu and Kashmir Police, approximately 5 kilograms of explosives have been recovered from the drone.
World
The organisation said overall 3.4 million new COVID-19 cases were reported in the week to 18 July, which is a 12 percent increase from the week before