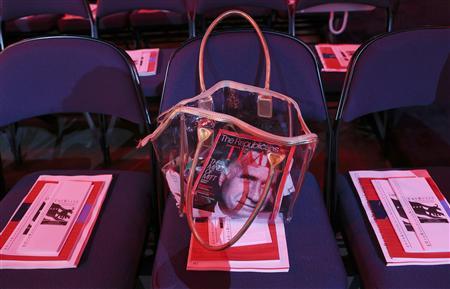 (Reuters) - Time Warner Inc (TWX.N) is in talks to sell the majority of its magazine division to Meredith Corp (MDP.N), according to a source familiar with the situation.
The source, who asked not to be named, said the talks are in the early stages and were "very fluid." The valuation being ascribed to Time Inc, the nation's largest magazine publisher with titles such as Time, Sports Illustrated and People, ranges from $2 billion to $3.5 billion.
A report in Fortune magazine, one of Time Inc's titles, said a meeting with a potential buyer was scheduled for today.
A Time Inc representative did not immediately return a request for comment. A representative for Meredith declined comment.
Under one scenerio being discussed, Meredith would acquire all the Time Inc titles outside of news and sports. These would include In Style, Real Simple, and People, all of which fit with Meredith's strategic focus on magazines oriented toward women.
The source said Time Warner sees an upside in retaining Time, Sports Illustrated and Fortune, iconic brands among the leaders in their categories. The conglomerate thinks it also could leverage those titles into ancillary businesses such as conferences.
In another potential scenario, both Meredith and Time Inc would contribute magazines to a newly formed independent company in which each would hold a stake, said the source, who added that a private equity firm could also be brought in to help capitalize that type of venture.
Magazines and newspapers are dealing with declining advertising revenue as more readers and advertisers migrate to digital formats.
In 2012, revenue at Time Inc dropped 7 percent to $3.4 billion on declines in advertising and subscription revenue. Operating income fell 25 percent for the same period.
Time Inc announced in January it planned to cut about 500 jobs, or about 6 percent of its workforce. (Additional reporting By Jennifer Saba in New York; Editing by Gerald E. McCormick and David Gregorio)
Updated Date: Feb 14, 2013 03:45 AM