Three women at the forefront of Bernie Sanders Campaign: The India Connection
In his bid for the Democratic nomination, Sanders has amassed 8 million donors and over half a million volunteers without the help on any national party, and has refused to take donations from corporations, lobbyists or SuperPACs (campaign money laundering committees that legally skirt individual limits on financial contributions to political campaigns by individuals).
While most of the American and Indian media focus on the binary of the Trump-Clinton clash is exaggerated and unwarranted, for reasons such as Clinton not having enough pledged delegates to win the Democratic nomination outright and the actual lack of policy difference between the two – the Bernie Sanders movement has politicised millions of Americans into rejecting the politics of the two main parties, unprecedented in American history.
In his bid for the Democratic nomination, Sanders has amassed 8 million donors and over half a million volunteers without the help on any national party, and has refused to take donations from corporations, lobbyists or SuperPACs (campaign money laundering committees that legally skirt individual limits on financial contributions to political campaigns by individuals). The sense that the rich should not just be able to buy off politicians and that people cannot just be spoonfed another Clinton or Bush has escalated to bizarre levels of popular discontent.
The youth almost entirely supports Sanders – more than Trump and Clinton combined, and the ordinary Republican is backing Trump. The Independents (constituting 43%) of the electorate, are also overwhelmingly backing Sanders, and will not be content to vote for Clinton (Democrats are 30% of electorate) just so that the 'lesser of two evils' defeats Trump (Republicans are 27% of the electorate).
The Indian media has no vested interest in the American election and yet it misreports on it just like its American counterpart does. That this is journalistic incompetence is clear – BBC, the Guardian, Russia Today, Democracy Now, The Young Turks, Al-Jazeera, and even Dawn are covering it objectively. Often the only interest our press takes in the US is either when PM Modi goes on a leisurely visit, or pointing out Indian American politicians.
When it comes to politics as usual, we do know a couple of Indian Americans thanks to the keyword-savvy Indian media - Bobby Jindal and Nikki Haley, both Republicans, one a former governor and other a serving one. Neither is currently playing a prominent role in the Presidential race, though Jindal was at a point a candidate who never polled above 1.5%. Both have terrible records as governors when it comes to income inequality, racism, wages, infrastructure, healthcare, corruption or the environment.
However, when we turn our gaze to the political left, it becomes clear that there is an ample amount of politicians of our interest. It's either incredibly incompetent or stingy of the Indian media to not let us in on politicians of Indian-origin who have become major leaders in the movement to elect a man who is "not for sale" as President. What follows is simply the tip of the iceberg when it comes to neglecting or declining to report on the most historic campaign in the USA in a century. Three female politicians in particular, stand out.
Pramila Jayapal
Pramila Jayapal is a State Senator in Washington State from the Democratic Party. This year, in line with the struggles she has waged throughout her career and encouraged by the Sanders-wave, the Seattle resident is running for the House of Representatives. An early endorser of the Vermont Senator, she was one of the three Democratic congressional candidates for whom Sanders fundraised this year (the other two were New York's Zephyr Teachout and Nevada's Lucy Flores).
She is a pro-immigration advocacy activist, who founded the group Hate Free Zone (now known as OneAmerica) after the attacks on the World Trade Center. She played a large role in voter registration and lobbying for immigration reform and was awarded the "Champion of Change" award by the Obama administration in 2013.
Jayapal was born in Chennai, and brought up in Indonesia and Singapore. Having done an MBA from Northwestern University in Chicago, she worked as a financial analyst for Wall Street firms. Her first-hand experiences there, and as an immigrant, drove her to the progressive cause – including issues such as a higher minimum wage, abolishing the gender pay gap, expanding Medicare, Medicaid and Social Security. Her campaign message strongly resonates among Sanders supporters. She has promised that "the first bill I will propose is debt-free college so every young person willing to do the work can get the education or training they need to succeed."
Kshama Sawant
Kshama Sawant is a City Council member in Seattle, Washington. She is a member of Socialist Alternative party, and is the first socialist elected to public office in Seattle in over a century. In this sense, Kshama Sawant is just as historic as Sanders - who had been at a time America's only socialist mayor, the first Independent elected to Congress in 40 years, and the longest serving Independent in congressional history. While serving as a college and university teacher, she also doubled up as a community organiser. She won her election to City Council in 2013 and get re-elected in 2015.
The highlight of her political career till now was the Fight For 15 – being a top leader in the struggle for raising the minimum wage in the city to $15, her main election plank in 2013. That this achievement was a solid landmark is an understatement. The victory proved a national catalyst - from there it went to California and New York City. Sawant donates every dollar of her income above $40,000 (average salary in Seattle) to social justice groups, and has fought tirelessly for the rights of tenants, the homeless and expand public housing and transportation. Interestingly, unlike Jayapal, she retains her Indian accent.
Witnessing the huge popular upsurge in support of Bernie Sanders and the issues he stood for and public anger against the establishment, Sawant saw the 2016 election as a historic opportunity for permanent change at the national level – to legislatively and implementatively remove core inequalities in American society.
She became a fiery Sanders surrogate: canvassing and addressing rallies for Sanders in Washington State and New York. As an immigrant and a person of color, Sawant is conscious of the fact that Sanders is the best shot the people and the Democrats have of defeating a bigoted demagogue like Donald Trump. She is also acutely aware of the fact that a solitary Sanders presidency alone cannot accomplish all the change the movement behind him sought. The same Democrats who are obstructing and denouncing Sanders would be thorns in the foot if he won the Oval Office.
Kshama, hence, is one of those passionate supporters who want to challenge Republican and Democrat incumbents to give anti-establishment progressives a larger legislative say and vote in Congress – to assist Bernie in defeating the opposition from within. She maintains, like Sanders, that change can only come from the bottom-up, and that public pressure would still have to be brought to bear on incumbent congressmen in the grip of big money interests. She is running for Congress from Washington state, like Jayapal, but unlike the latter, is running as an Independent supported by her Socialist Alternative party.
In light of the primary process being rigged in favor of Hillary Clinton, Sawant has urged Sanders to run Independent or on the Green Party ticket while also laying the groundwork for a party for the 99%, in her view. It would help Sanders get on the ticket in states where the deadlines to get on the ballot have passed (such as Texas) or will by the Democratic Convention in July. Sanders could also avoid being termed a 'spoiler' who enabled a Republican victory by avoiding contesting in he handful of swing states that are competitive. Looking at Sanders' fundraising skills, an Independent run would also be financially feasible, and after all the name-recognition, coverage and exposure Sanders got at the national level as a Democratic candidates – could also be electorally viable.
Tulsi Gabbard
Tulsi Gabbard is a Congresswoman from Hawaii. She was a Vice-Chair of Democratic National Committee (DNC), who resigned to endorse Bernie Sanders. Her endorsement is one of the most high-profile endorsements from a Democrat for the 74 year old socialist, along with Senator Jeff Merkley and former DNC Chair Paul Kirk. While she is not of Indian origin, she was the first Hindu member of Congress, and not Christian – as the usually more prominent Indian Americans Nikki Haley or Bobby Jindal – she nonetheless has been a visible American politician for Indian diplomats and leaders in the past few years.

Despite not being Indian, Gabbard's connection to India is arguably the most political, out of the three women discussed in this essay. Gabbard has a position unique for a Democrat – and entirely independent of her link with Sanders. She is a staunch ally of the BJP, and a supporter of the right-wing Hindu fundamentalist private army – the RSS (the coterie responsible for the murder of Gandhi). Being a backer of PM Narendra Modi, she has stood in the way of Congressional resolutions and inquiries into religious freedom and communal riots in India. Zaid Jilani of AlterNet documents the connections between Hindu Right-wing fundamentalist groups and Gabbard's Islamophobia:
"There was a resolution supported by a few congressmen, it was basically anti-Modi, as well as anti-India resolution. And at that time, the congresswoman got up and said, 'That, no this is wrong. We are interfering in the internal affairs of India. And that's why this resolution should not be passed.' So you can see that's what she's been doing for us," said one BJP speaker introducing Gabbard at the event. "It is necessary that we support [a] person like Congresswoman Tulsi Gabbard. Whatever the donations you make, it is not enough, because she needs to win this 2014 election, that's important for us."
Federal election commission documents show Gabbard received over $6,000 from BJP supporters in the Atlanta area that day alone. In addition to events such as these, she had the formal organisational backing of the US India Political Action Committee (USINPAC).
While she had initially been of slightly conservative leanings in her early years, against LGBT rights - Gabbard emerged as a progressive on most issues, barring Islamophobia. She is likely to be one of Sanders' top picks for Vice President or Secretary of State. She served in the war in Iraq and was along with Tammy Duckworth the first female veteran in Congress.
As a legislator Gabbard emerged as one of the leading Democratic voices on veterans' affairs and national security as well as women's rights and diversity. For the Sanders campaign, she highlights as a veteran how adventuristic and imperialistic military intervention is not the solution to foreign policy issues, as well as the human cost of sending thousands of young people to war, many of which would die, be injured, disabled or develop PTSD – countering the record of Hillary Clinton as Secretary of State - arguing that she could no longer "stand on the sidelines" in this election cycle. This exposes the neoconservatism of Democrat foreign policy and Gabbard consistently advocates for the need to invest in America's infrastructure, education and healthcare.
This way they swing
A ruler is measured by the leanings of his or her advisors. Donald Trump seems to have none. Hillary Clinton surrounds herself with corporate lobbyists, Wall Street bankers and neocons such as Henry Kissinger. Sanders, on the other hand, has an entirely different sort of brain trust: conferring solely with activists, scholars, unionists and progressives. That a large chunk of them are either women or people of color, offers an insight into the coalition behind the "peoples' candidate".
The minority elites that served as power brokers for the Democrats are missing from his campaign – which more closely resembles a movement than a rigid White House bid. Just as Sanders is an Independent, his advisors and followers often come from beyond the Democratic Party membership, and almost always from the grassroots. He is polling better against Trump than Clinton is. With backers such as Sawant, Gabbard and Jayapal, we could witness the end of conventional American centre-right domestic and foreign policy as we know it, and the inauguration of an American President willing to walk the picket line with his people. India should watch closely.
The author is a research scholar in Modern History at Centre for Historical Studies, Jawaharlal Nehru University.
India
The Centre will take over from states, which were supposed to be carrying out about 25 percent of the country's vaccination work, and continue with its ongoing inoculation efforts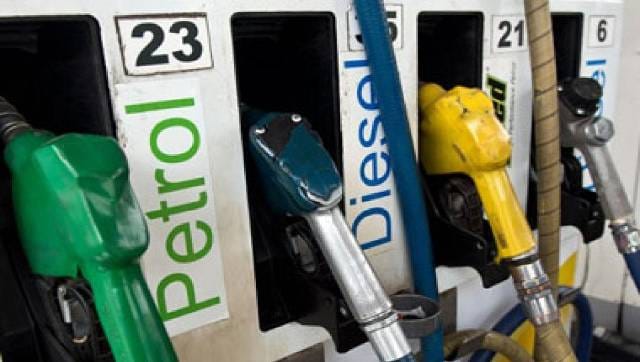 India
Ethanol is a biofuel, that is, a fuel produced by processing organic matter. The auto fuels we commonly use are mainly derived from the slow geological process of fossilisation, which is why they are also known as fossil fuels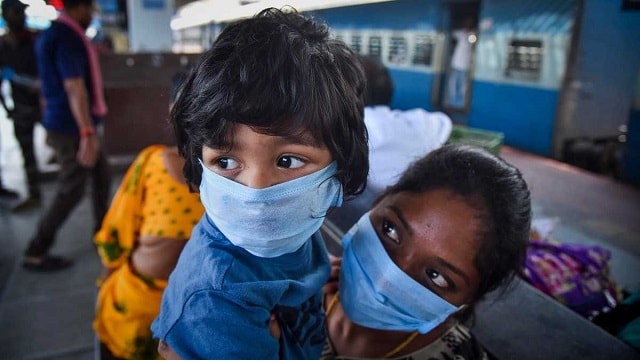 World
With numerous variants of the novel coronavirus having emerged worldwide, people everywhere have struggled to keep track of their complex alphanumeric names