Three missing journalists being held by Colombia's ELN rebels -government | Reuters
BOGOTA The Colombian Marxist rebel group, the National Liberation Army, is responsible for the disappearance of three journalists who disappeared in recent days near the border with Venezuela, Colombia's defence minister said on Thursday. The reporters vanished while working in El Tarra municipality in Norte de Santander, where the group, known as the ELN, earns money from illegal cocaine production in the lawless region about 400 km (250 miles) north of Bogota. The government did not classify the disappearances as kidnappings, but the group has held hundreds captive during more than 50 years of war
BOGOTA The Colombian Marxist rebel group, the National Liberation Army, is responsible for the disappearance of three journalists who disappeared in recent days near the border with Venezuela, Colombia's defence minister said on Thursday.
The reporters vanished while working in El Tarra municipality in Norte de Santander, where the group, known as the ELN, earns money from illegal cocaine production in the lawless region about 400 km (250 miles) north of Bogota.
The government did not classify the disappearances as kidnappings, but the group has held hundreds captive during more than 50 years of war.
Spanish reporter Salud Hernandez, 59, who writes for Spain's El Mundo and local newspapers, was the first of the three reporters to go missing. She was last seen climbing aboard a motorcycle taxi on Saturday while working on a story about the illegal drug trade.
Reporter Diego D'Pablos and cameraman Carlos Melo, from local television news channel Noticias RCN, went to the area to cover Hernandez's disappearance, before they themselves vanished on Tuesday.
"Based on intelligence information gathered until up to a few hours ago, it's confirmed that the ELN is responsible for the disappearance of the three journalists," Defense Minister Luis Carlos Villegas told reporters.
"By the government's judgement, a prudent time has passed for their return - from here on out what happens to them is the responsibility of the ELN," he said.
Hernandez is known for opinion columns highly critical of Colombia's insurgents and of President Juan Manuel Santos' peace talks with the bigger guerrilla group, the Revolutionary Armed Forces of Colombia, or FARC.
Colombia and the ELN agreed in March to begin peace talks, but Santos has said no talks will begin until the group frees all hostages.
Santos increased troop presence and sent the heads of the army and national police to the area to direct search operations for the journalists. He has said finding them was a top government priority.
The 2,000-strong ELN has increased oil pipeline bombings in recent months and continued kidnappings in what many see as an attempt to pressure the government into beginning talks quickly.
Inspired by Cuba's 1959 revolution, the ELN was founded by radical Catholic priests in 1964.
While many Colombians are suspicious of peace talks with both guerrilla groups, they are tired of the violence that has killed more than 220,000 people and displaced millions over more than half a century.
(Reporting by Monica Garcia; Writing by Julia Symmes Cobb; Editing by Helen Murphy and Peter Cooney)
This story has not been edited by Firstpost staff and is generated by auto-feed.
World
The most radical, and possibly contentious, proposal would impose tariffs on certain imports from countries with less stringent climate protection rules
Sports
The gymnast was named by her father as 18-year-old Kara Eaker who is in Japan as a reserve on the squad led by superstar Simone Biles.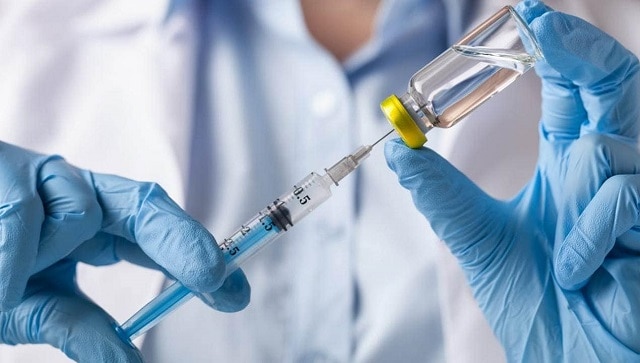 World
The officially EU-endorsed vaccines also include those made by Pfizer, Moderna and J&J. However, they don't include the AstraZeneca shot made in India or many other vaccines used in developing countries