Three members returning to scandal-ridden Swedish Academy
STOCKHOLM (Reuters) - Three members of the Swedish Academy will return to the body which decides the Nobel Prize for Literature after withdrawing in protest over a sex scandal, the Svenska Dagbladet newspaper reported on its website on Thursday. Several members left the institution's board in April over the handling of allegations of sexual misconduct by a man married to another member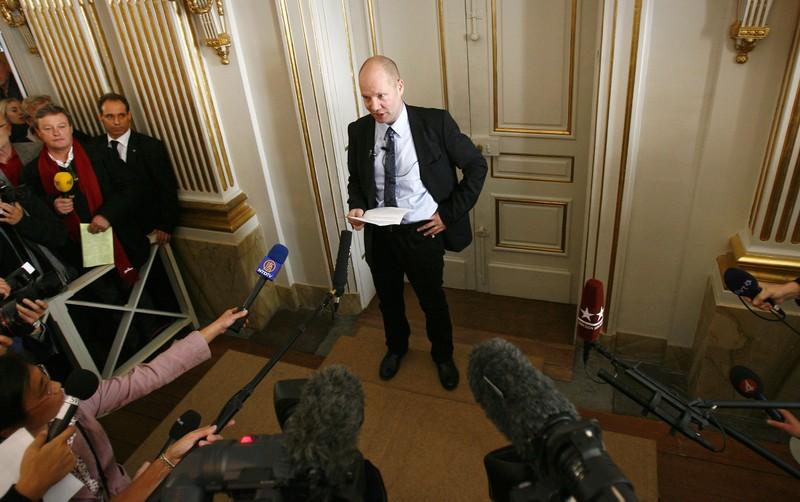 STOCKHOLM (Reuters) - Three members of the Swedish Academy will return to the body which decides the Nobel Prize for Literature after withdrawing in protest over a sex scandal, the Svenska Dagbladet newspaper reported on its website on Thursday.
Several members left the institution's board in April over the handling of allegations of sexual misconduct by a man married to another member. The academy postponed awarding this year's prize.
However, Svenska Dagbladet said Sara Danius, Kjell Espmark and Peter Englund were coming back to the Academy, which is due to meet next in September. No one was available for comment at the Academy while the three did not immediately respond to Reuters requests for comment.
At the heart of the row are allegations of sexual assault and harassment made by several women against Jean-Claude Arnault, a photographer and well-known cultural figure in Sweden who is married to poet and Academy member Katarina Frostenson.
Arnault has repeatedly denied all the allegations against him, including of being the source of leaks of the names of some past winners before the formal announcements.
"We are ready to help," Espmark told Svenska Dagbladet. "We have talked amongst the three of us. A big responsibility for the Academy falls upon us."
The returning members raise the headcount at the Academy, which was originally 18, to 13. It needs at least 12 to elect new members.
(Reporting by Johan Ahlander; editing by David Stamp)
This story has not been edited by Firstpost staff and is generated by auto-feed.
Find latest and upcoming tech gadgets online on Tech2 Gadgets. Get technology news, gadgets reviews & ratings. Popular gadgets including laptop, tablet and mobile specifications, features, prices, comparison.
Business
By James Davey LONDON (Reuters) - Distribution of several British newspapers was disrupted on Saturday after climate change activists blockaded printworks used by Rupert Murdoch's News UK, publisher of The Times and The Sun, drawing condemnation from Prime Minister Boris Johnson.
Business
PARIS (Reuters) - France denied the European Union's Brexit negotiator Michel Barnier was about to be sidelined by EU leaders in a bid to break the deadlock in trade talks, as reported by British newspaper the Daily Telegraph. Twisting a famous British war slogan, European affairs minister Clement Beaune tweeted on Saturday: "Keep calm and support Michel Barnier".
World
MEXICO CITY (Reuters) - Mexico's National Electoral Institute (INE) has denied former President Felipe Calderon's bid to register his Free Mexico movement as a new political party, saying some of its funding was questionable.