Thousands protest in Kyrgyzstan after abductor murders woman in a police station
More than a thousand people protested against bride kidnapping in Kyrgyzstan after a 20-year-old woman was murdered in a police station by her abductor.
Bishkek: More than a thousand people, including schoolchildren, protested against bride kidnapping in Kyrgyzstan on Wednesday after a woman was murdered in a police station by her abductor.  20-year-old medical student Burulai Turdaaly Kyzy was stabbed to death in the north of the Ccountry as she prepared to give evidence against her kidnapper. The 30-year-old killer then turned the knife on himself and ended up in hospital.
The murder in May drew condemnation from the United Nations, rights groups and Kyrgyz president Sooronbai Jeenbekov. The UN says 13.8 percent of women in the ex-Soviet republic younger than 24 years of age are forced into marriage with their abductors.
Demonstrators in the capital Bishkek's main square held white balloons and posters bearing slogans such as "We are against bride-stealing" and "Allow girls a chance to be happy". The authorities, who organised the event, put the turnout at 1,000-1,500 people. One student, who gave only her first name, Asel, called the murder "alarming". "We are all shocked that this happened inside a police station. I am 19 years old and I am also afraid of being stolen," she told AFP.
Education Minister Gulmira Kudaiberdiyeva told AFP it was time "to radically change attitudes" towards the "shameful phenomenon" of bride kidnapping. "We need to stop giving away our girls against their will," she said at the protest. "There are already good laws, but we need to work with the parents of young people to change their consciousness."
Reports of bride kidnapping have risen recently in part due to new legislation but many parents still refuse to report the crime when their daughters are stolen. Although bride kidnapping existed in Kyrgyzstan's nomadic past, many argue a surge in the years following the collapse of the Soviet Union in 1991 was more closely linked to the economic depression than any cultural revival.
Turdaaly Kyzy's tragic case has trained public attention on law enforcement after police apprehended the pair, but allowed her to be kept with her kidnapper unattended inside the police station. Human Rights Watch condemned the police for showing a "horrifying disregard for the danger that (the victim) faced" when they failed to separate her from her killer. The chief of police in the northern Chui region where the murder took place was sacked while over a dozen police are facing negligence charges in connection with the killing.
Politics
The agitators submitted a memorandum to the Jute Commissioner Moloy Chandan Chakraborty alleging that the Centre's policies were crippling the industry, which provides employment to thousands of people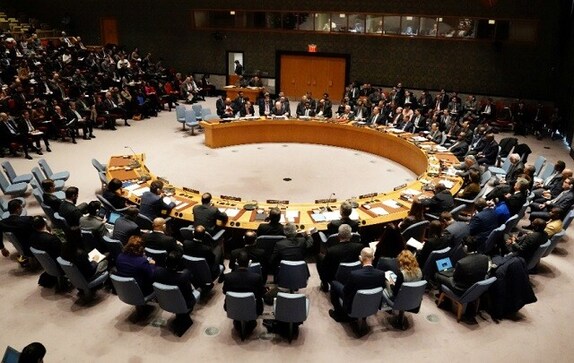 India
India has been partnering with the UN Department of Global Communications (DGC) since 2018 by providing an extra-budgetary contribution to mainstream and consolidate news and multimedia content of DGC in Hindi language
World
Data from the 2017 Census shows that while Muslims make up 96.2 per cent of Pakistan's population, Hindus are only 1.6 per cent, Christians 1.59 per cent, Scheduled Castes 0.25 per cent, Ahmadis 0.22 per cent, and other minorities 0.07 per cent. There are countless incidents of minorities having to face rapes, forced conversions, murder and destruction of their property