Thousands of refugees return to Syria after Russian mediators negotiate ceasefire with militias
Russian mediators acting on behalf of the government in Syria of Bashar al-Assad negotiated a ceasefire with the armed militias in Daraa province.
Damascus: Thousands of displaced people have returned to Syria after negotiations brought about a pause in hostilities following a week-long government offensive aimed at regaining the territory from armed opposition, a UK-based watchdog said on Saturday.
Russian mediators acting on behalf of the Syrian government of Bashar al-Assad negotiated a ceasefire with the armed militias in Daraa province, where the UN estimated that some 300,000 people were forced to leave their homes due to intense fighting involving heavy airstrike and artillery campaigns, according to the Syrian Observatory for Human Rights (SOHR).
However, the war monitor added that thousands of others whose towns and villages were captured by pro-government troops were reluctant to return for fear of reprisals, reports Efe News.
The SOHR said smoke columns could be seen rising from burning properties the town of Saida, located to the east of Daraa city and was re-captured by government forces this week.
For its part, the Free Syrian Army opposition central command in the region released a statement saying the protection of civilian life was imperative.
Around 159 civilians have been killed by clashes in Daraa since the start of the government offensive, the SOHR said.
Find latest and upcoming tech gadgets online on Tech2 Gadgets. Get technology news, gadgets reviews & ratings. Popular gadgets including laptop, tablet and mobile specifications, features, prices, comparison.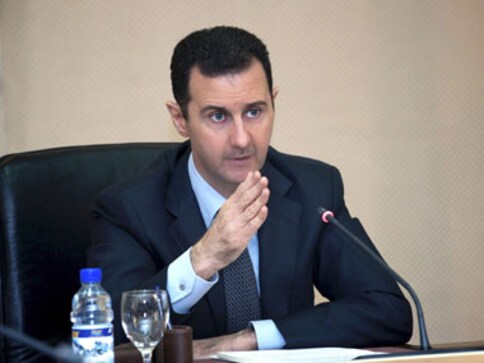 World
Hundreds of rebel fighters and civilians, including small children swaddled in thick blankets, were bused out of war-ravaged Aleppo in heavy snow on Wednesday as the evacuation of former rebel strongholds entered its final phase.
World
Syrian state media said government forces on Saturday captured the largest rebel-held district of Aleppo, in what would be a major breakthrough in its offensive to retake the entire second city.
World
Government forces have retaken a third of rebel-held territory in Aleppo, forcing nearly 10,000 civilians to flee as they pressed their offensive to retake Syria's second city.