Thousands of Ethiopians flee into Sudan, news agency says
KHARTOUM (Reuters) - More than 6,000 Ethiopians are known to have entered Sudan as they flee fighting in their home country and many more are expected to cross the border, Sudan's state news agency SUNA reported on Tuesday. More than 200,000 people were forecast to arrive from Ethiopia in the Sudanese state of al-Qadarif in the coming days, SUNA said, citing sources at Sudan's refugee commission. The report said camps at a safe distance from the border would need to be set up for the fleeing Ethiopians, due to a lack of basic services in the area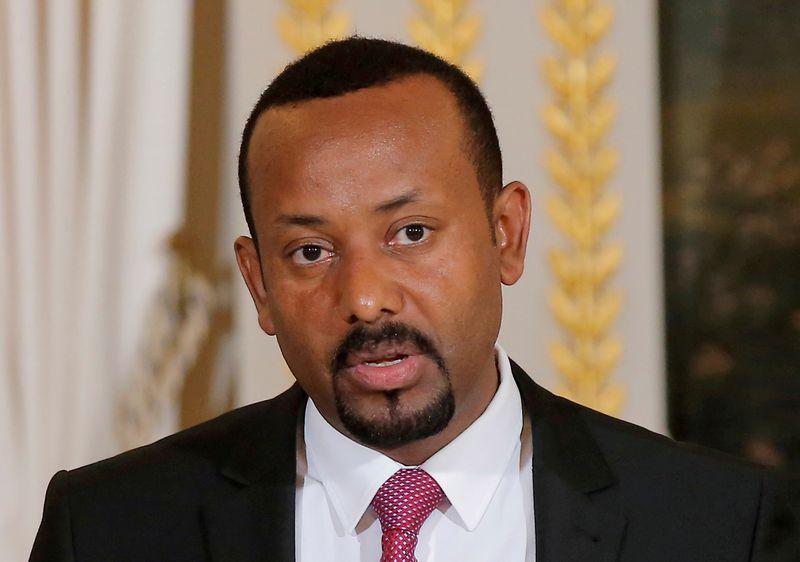 KHARTOUM (Reuters) - More than 6,000 Ethiopians are known to have entered Sudan as they flee fighting in their home country and many more are expected to cross the border, Sudan's state news agency SUNA reported on Tuesday.
More than 200,000 people were forecast to arrive from Ethiopia in the Sudanese state of al-Qadarif in the coming days, SUNA said, citing sources at Sudan's refugee commission.
The report said camps at a safe distance from the border would need to be set up for the fleeing Ethiopians, due to a lack of basic services in the area.
"The number is increasing around the clock," Alsir Khaled, an official from the refugee commission in the eastern state of Kassala, told Reuters earlier. "These people need shelter and medical treatment and food, and there is a great shortage."
"If the conflict continues, we expect an increase in the flow of refugees," Khaled said.
Hundreds have died in fighting and air strikes in Ethiopia's northern Tigray region as Ethiopian Prime Minister Abiy Ahmed wages a military offensive against local leaders defiant of his authority.
(Reporting by Khalid Abdelaziz and Nayera Abdallah; Writing by Aidan Lewis; Editing by Alex Richardson and Paul Simao)
This story has not been edited by Firstpost staff and is generated by auto-feed.
Find latest and upcoming tech gadgets online on Tech2 Gadgets. Get technology news, gadgets reviews & ratings. Popular gadgets including laptop, tablet and mobile specifications, features, prices, comparison.
World
VIENNA (Reuters) - The U.N. nuclear watchdog and the United States pressured Iran on Wednesday to finally explain the origin of uranium particles found almost two years ago at an old but undeclared site that Israel has called a "secret atomic warehouse". Israeli Prime Minister Benjamin Netanyahu drew attention to the Turqazabad site in Tehran in a speech to the United Nations in September 2018, urging the International Atomic Energy Agency to visit it
World
NEW DELHI (Reuters) - Sri Lankan President Gotabaya Rajapaksa said on Wednesday he had delivered on a key election promise to rebuild the island nation's intelligence network in the year since assuming office.
World
WARSAW (Reuters) - Polish authorities said on Wednesday a former secret service agent and a Chinese citizen who worked for a telecommunications company have been charged with spying for China. Reuters previously reported on the allegations against an employee of Huawei and a former Polish domestic intelligence operative who were being investigated by the Warsaw government for suspected espionage