Thousands of civilians, fighters waiting to leave Aleppo - rebels | Reuters
AMMAN Thousands of rebels and fighters were still waiting on Thursday to be evacuated from the last rebel bastion in Aleppo but harsh weather was complicating the final phase of the operation, a rebel spokesman said. Ahmed Kara Ali, spokesman for the rebel group Ahrar al Sham that is involved in departure negotiations, told Reuters 'large numbers' were left but it was difficult to estimate how many remained, beyond it being in the thousands.The operation to evacuate civilians and fighters from rebel-held eastern Aleppo has already brought out thousands of people since late last week
AMMAN Thousands of rebels and fighters were still waiting on Thursday to be evacuated from the last rebel bastion in Aleppo but harsh weather was complicating the final phase of the operation, a rebel spokesman said. Ahmed Kara Ali, spokesman for the rebel group Ahrar al Sham that is involved in departure negotiations, told Reuters "large numbers" were left but it was difficult to estimate how many remained, beyond it being in the thousands.The operation to evacuate civilians and fighters from rebel-held eastern Aleppo has already brought out thousands of people since late last week. But obstacles have disrupted the departure of the last group, with rebels and Iranian-backed militias blaming each other for the delays.Since the resumption of evacuations last night after a suspension, Kara Ali said 20 buses and over 600 civilian vehicles had left the rebel enclave for opposition-held areas in rural western Aleppo and Idlib province.
The last evacuees are believed to be fighters and their families.Another rebel official said a heavy snow storm that hit northern Syria and the sheer numbers of civilians still remaining were among the factors behind the delay in the mass evacuation.
"The numbers of civilians, their cars alongside and of course the weather all are making the evacuation slow," Munir al-Sayal, head of the political wing of Ahrar al Sham, said.Sayal said he expected the evacuation to end before evening if there were no hitches and matters proceeded normally.
"If it proceeds in this routine way, we should be done this evening," the senior rebel official told Reuters. (Reporting by Suleiman Al-Khalidi; Editing by Tom Heneghan)
This story has not been edited by Firstpost staff and is generated by auto-feed.
Find latest and upcoming tech gadgets online on Tech2 Gadgets. Get technology news, gadgets reviews & ratings. Popular gadgets including laptop, tablet and mobile specifications, features, prices, comparison.
Business
SHANGHAI (Reuters) - Tesla is planning to export Model 3 vehicles made in China to Asian and European markets, two sources familiar with the matter told Reuters on Friday. The U.S.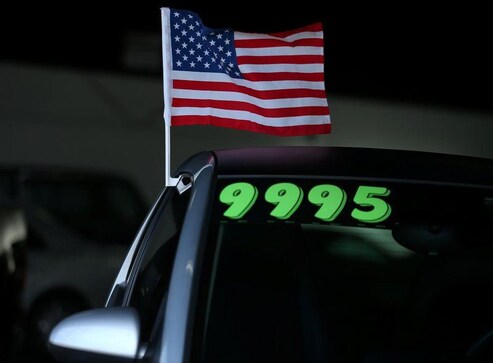 Business
By Lucia Mutikani WASHINGTON (Reuters) - U.S. consumer prices rose solidly in August, with the cost of used cars and trucks accelerating by the most in more than 51 years likely as Americans shunned public transportation because of fears of contracting COVID-19
Business
By Tanishaa Nadkar and Pushkala Aripaka (Reuters) - Life and general insurer Aviva is offloading its Singapore business to a consortium led by Singapore Life, for S$2.7 billion ($1.98 billion), as the London-listed firm sharpens its focus on Britain, Ireland and Canada.