Thousands march in Argentina capital for more aid to the poor | Reuters
BUENOS AIRES Tens of thousands of protesters, marching under the banners of unions and leftist groups, blocked traffic in Argentina's capital on Friday to pressure the government into increasing subsidies to the poor. The country continues to suffer through a prolonged economic recession nearly one year after President Mauricio Macri's centre-right administration took office and instituted market-friendly reforms aimed at boosting Argentina's competitiveness and taming rampant inflation
BUENOS AIRES Tens of thousands of protesters, marching under the banners of unions and leftist groups, blocked traffic in Argentina's capital on Friday to pressure the government into increasing subsidies to the poor. The country continues to suffer through a prolonged economic recession nearly one year after President Mauricio Macri's centre-right administration took office and instituted market-friendly reforms aimed at boosting Argentina's competitiveness and taming rampant inflation. Macri has largely maintained the generous social programs he inherited from the previous populist administration of Cristina Fernandez, but his relations with unions and leftist social groups have been tense because of soaring consumer prices.
On Friday, some of the country's largest unions, including the General Workers' Confederation, blocked Avenue 9 de Julio - one of the widest streets in the world - to pressure the government to approve legislation that would boost subsidies to the poor and create jobs with public funds. "I don't think the government has the courage to change the situation," said Pablo Moyano, deputy secretary of a powerful truck drivers' union. "They govern for wealthiest sectors. I wish they had worked as quickly on a solution for workers as they did for the farmers, for the miners."
Macri's ruling coalition opposes the law, which was approved by the Senate this week but has not yet been considered by the lower house.
(Reporting by Nicolas Misculin; Editing by Steve Orlofsky)
This story has not been edited by Firstpost staff and is generated by auto-feed.
India
Merchandise imports stood at $56.39 billion in September, an increase of 84.77 percent compared to the year-ago period.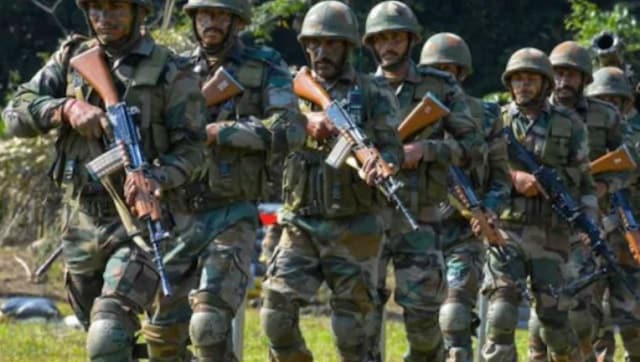 India
There is nothing in the situation that India has not faced before and overcome with resolve and Pakistan's desperation will soon convert into more frustration
India
The Rajasthan chief minister said that the state government will urge the governor to return the bill for legal consultations