Thousands form human chain in Brussels in climate change demo
BRUSSELS (Reuters) - Thousands of people holding hands formed a human chain in central Brussels on Sunday to draw public attention to the need for urgent, joint action against climate change. Some 2,400 people took part in the peaceful demonstration, police said, which encircled the Belgian federal parliament and the Royal Palace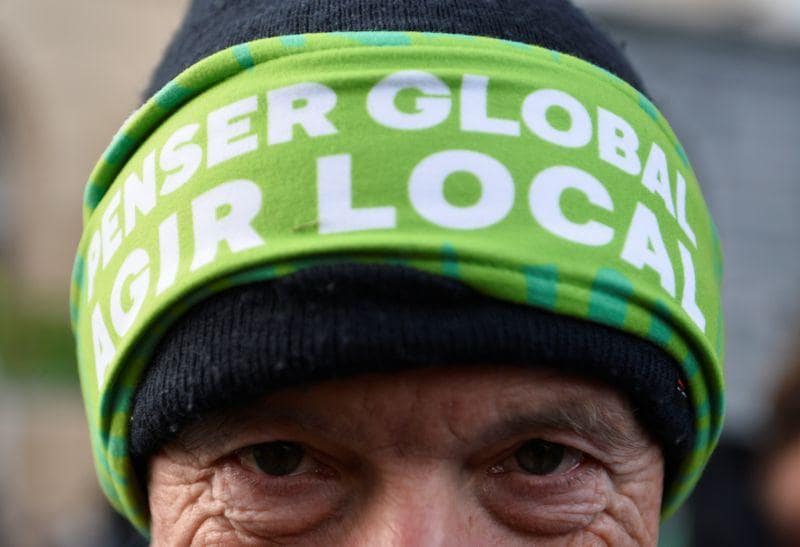 BRUSSELS (Reuters) - Thousands of people holding hands formed a human chain in central Brussels on Sunday to draw public attention to the need for urgent, joint action against climate change.
Some 2,400 people took part in the peaceful demonstration, police said, which encircled the Belgian federal parliament and the Royal Palace.
The two-hour demonstration took place as policy-makers from around the world gather in Madrid for the United Nations Framework Convention on Climate Change.
"The main purpose is to ask for more climate ambition and for the federal government to tackle the climate crisis," said Julie Van Houtryve, spokeswoman for one of the organisers, Climate Coalition in Belgium. "We need solidarity and cooperation between governments and politicians in Belgium."
(Reporting by Jan Strupczewski; Editing by Peter Graff)
This story has not been edited by Firstpost staff and is generated by auto-feed.
Find latest and upcoming tech gadgets online on Tech2 Gadgets. Get technology news, gadgets reviews & ratings. Popular gadgets including laptop, tablet and mobile specifications, features, prices, comparison.
World
By Matt Spetalnick WASHINGTON (Reuters) - The Trump administration plans to return Cuba to the U.S. list of state sponsors of terrorism, a person familiar with the matter said on Monday, a move that could complicate any efforts by the incoming Biden administration to revive Obama-era detente with Havana.
World
JAKARTA (Reuters) - An investigator with Indonesia's National Transportation Safety Committee (KNKT) said the Sriwijaya Air jet that crashed into the Java Sea with 62 people on board over the weekend possibly broke apart when it hit waters based on debris found so far. "We don't know for sure, but if we look at the debris, they're scattered in an area that is not too wide," Nurcahyo Utomo told Reuters on Monday. "It possibly ruptured when it hit waters because if it had exploded midair, the debris would be distributed more widely," he added
World
By Aziz El Yaakoubi, Jonathan Landay and Matt Spetalnick RIYADH/WASHINGTON (Reuters) - The United States plans to designate Yemen's Houthi movement as a foreign terrorist organization, three sources familiar with the matter said, a move that diplomats and aid groups worry could threaten peace talks and complicate efforts to combat the world's largest humanitarian crisis. The decision to blacklist the Iran-aligned group, which could be announced as soon as Monday according to two of the sources, comes as the administration of President-elect Joe Biden prepares to take over from the Trump administration on Jan. 20