Theresa May's visit: Britain looks to further bilateral trade, India keen on liberal visa policy
It's a measure of significance the Theresa May government attaches to her country's ties with India in choosing to make her first bilateral visit outside the European Union (EU) to this country
British Prime Minister Theresa May may have been late by four days in telephonically conveying Diwali greetings to her Indian counterpart, Narendra Modi. But the import of the conversation between the two leaders, just days ahead of her India visit in which they took note of the "substantial scope for further strengthening ties", cannot be missed.
The sentiments set the tone for the Conservative leader's upcoming trip to India. The new British PM arrives in New Delhi on 6 November for a three-day visit, barely four months after taking over as her country's PM. It's a measure of significance the Theresa May government attaches to her country's ties with India in choosing to make her first bilateral visit outside the European Union (EU) to this country.
While Prime Minister Narendra Modi met PM May on the margins of the G-20 Summit in Hangzhou, China, in early September, the two leaders are expected to get to know each other better during her visit.
Prior to becoming PM, May served as her country's home secretary for a record six years. Early on in her stint, she took a tough stand on controversial tele-evangelist Zakir Naik by banning his entry into the UK in 2010 on the grounds of his "unacceptable behaviour" with regard to certain remarks made by him. The Islamist preacher is now under the scanner of the Modi government too.
Apart from seeking to deepen ties under the rubric of their strategic partnership, an important item on the agenda for both sides will be to take a look at the implications of a post-Brexit UK on bilateral relations.
Tasked with steering her country through its exit from the 28-member EU to which the UK gave its nod in a referendum in June this year, the Theresa May government has been at pains to reassure India of the numerous trade and economic opportunities that can be explored even in a post-Brexit Britain.
May herself will be looking to see what economic gains her country can make in the long run from a developing market like India, in what is essentially a trade mission for the new British PM. Indeed, the British PM has already stated in unequivocal terms that the message she'd like to convey during her India visit is that "the UK will be the most passionate, most consistent and most convincing advocate for free trade".
As part of the Theresa May-led government's efforts to forge stronger trade and commercial links with countries outside the EU, since she took charge as PM in mid-July, several Tory ministers have made a beeline for India. Indian-origin minister Alok Sharma was swiftly dispatched to New Delhi in late July barely a week into his new job as the minister for Asia and the Pacific in the Foreign and Commonwealth Office
While here, Sharma sought to allay any fears that New Delhi may have as a consequence of Brexit stating that this "does not restrict the relationship" between the two countries and rather provides "an opportunity to strengthen it further".
Sharma was in India again in late October to participate in the Global Investors Summit in Indore last month wherein he described the India-UK economic partnership as "a real success story".
Other high-level members of the May cabinet who have already set foot on Indian soil are another India-origin minister Priti Patel, a prominent Brexiteer who was in New Delhi in August. Patel is Secretary of UK's important Department for International Development (DFID). A stronger economic partnership with India was on her agenda too.
It's a measure of significance the Theresa May government attaches to her country's ties with India in choosing to make her first bilateral visit outside the European Union (EU) to this country
Less than a fortnight after Patel's visit, the UK's Secretary of State for International Trade, Liam Fox was in India seeking to deepen commercial ties with a country it sees as a key strategic partner in trade, investment and defence.
Fox will be part of May's delegation when she sets foot on Indian soil and jointly inaugurates the India-UK TECH Summit, the flagship event during her visit.
The possibility of an India-UK Free Trade Agreement will be explored during the visit though such a pact can only be inked once the UK has formally exited EU. India on its part has been in negotiations with the EU since 2007 on a Broad-based Trade and Investment Agreement (BTIA). The negotiations remain mired in serious differences between the two sides.
At present, the UK is among India's major trading partners and was ranked 18th among the India's top 25 trading partners in 2014-15. Bilateral trade in 2014-15 was pegged at $14 billion. India is the third largest investor in the UK and the latter likewise is the third largest investor in India.
Like the UK, India too is keen to deepen the bilateral trade and investment engagement. The Modi government is keen to attract greater investments from the UK in infrastructure projects here including its smart cities initiative. An important decision towards this end was taken during PM Modi's UK visit last year when the two sides agreed that the city of London would play a role in channelling investment into infrastructure projects in India.
Amidst the upbeat tenor on both sides as they seek to forge closer links, the UK's visa policies remain a matter of concern for New Delhi. Indeed, it was during May's tenure as home secretary that the UK tightened visa norms for students by putting into place restrictions on a post-study stay. The external affairs ministry says as a result in the last one year alone, the number of Indian students in the UK has reduced by 50 percent.
Apart from pushing for less tough norms for Indian students, New Delhi will also be looking to have a more liberal visa regime for people, including its skilled workers, ironically from a politician who wants to enforce tougher immigration rules in her country.
So while May's visit comes on the back of her government's hopes to explore to "to look beyond our continent and towards the economic and diplomatic opportunities in the wider world" post-Brexit, New Delhi too will need to ensure it gains equally from the burgeoning ties.
Politics
In the recently-held West Bengal assembly polls, Byapari's remarkable story took another twist.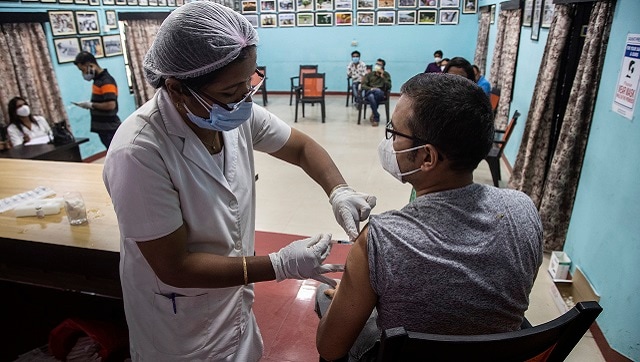 India
International media outlets are questioning why the Indian government did not do enough to secure COVID-19 vaccines for its citizens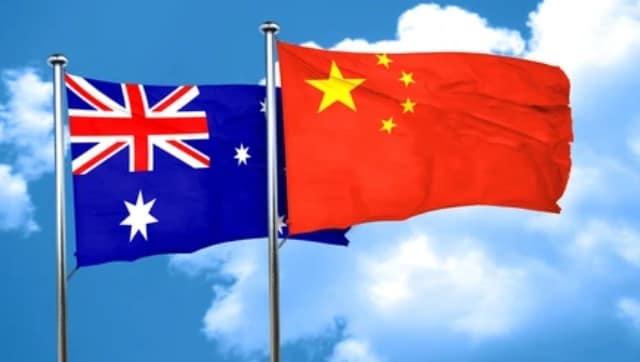 World
The document quoted by the media report shows Chinese officials describing SARS coronaviruses as heralding a 'new era of genetic weapons'