Theresa May wants 'free trade', but unfair visa rule upsets deal for Indian students
May defended the UK's stance by insisting that the UK already had a 'good system' for applications from India.
Prime Minister Theresa May's first official trip to India took place in the backdrop of Brexit talks. The Prime Minister was pinning her hopes on a good deal with India to shore up post-Brexit hopes. But her efforts to win the support of Indians were dashed when Modi and his top team insisted changes in visa rules for highly-skilled Indian professionals and students.
May arrived in Delhi with one agenda in the kitty — trade. But Indians on the other side were ready with a list of issues in the agenda to discuss and get a deal. Trade deal with Britain was secondary for India. Technically, UK is just one among the 28 European Union countries and India is monitoring the developments in the UK and the Eurozone. Besides Brexit, more troubles are brewing, like the rise of the far right in France, the forthcoming German elections and the Italian referendum.
As cross-border terrorism spoils the peace in Kashmir, India was looking for a strong ally in Britain to end the issue forever. They were also looking for support from the former colonial master for a firm action against fugitives hiding in Britain. India, one of the fastest growing economies, is also looking for avenues for its young population to upgrade their skills. A fair deal for it highly-skilled professionals to work in the United Kingdom is also on agenda. Indians were looking for a package, but what May put on the table was a one line agenda — trade.
The British Prime Minister also annoyed Indians by telling them to take back illegal immigrants to get a fair visa rule. Indians are not looking for any favours from Britain. Australia, America and New Zealand are now favourite destinations for Indian students. UK's loss in America's gain. The number of Indian students studying in the US has gone up to over 1,65,000 during the academic year 2015-16, a growth of 25 percent over the previous year. According to the 2016 Open Doors Report on International Educational Exchange, there are 1,65,918 students from India, making it the second leading country of origin among international students in the US. India accounts for one out of every six international students in the US.  Approximately three-fifths of Indian students are at the graduate level and three-fourths are in the STEM fields (science, technology, engineering, and mathematics).
Even Indian Prime Minister Narendra Modi was pleading for May to relax rules for Indian students.
"Education is vital for our students and we will define our engagement in a shared future. We must therefore encourage greater mobility and participation of young people in education and research opportunities," Modi told May during the inauguration of Indo-UK Tech Summit. But May was firm on her strategy, which was formulated during her Home Office days. The decision to put Indian students in the net migration bracket dearly affected British universities. The rise in tuition fees, the troublesome paperwork to get visa, besides the lack of post-study opportunities deter Indian students. Their numbers are almost half now. Just 20,000 from the earlier figures of 40,000 plus.
Sir Keith Burnett, vice-chancellor of the University of Sheffield, and other members of the academic brigade in the delegation were gobsmacked and furious when May and her core team defended the visa policy instead of uttering anything to please the Indian press or the politicians.
"She just wants free trade with India," Sir Keith wrote in a blog. "Free trade means free trade, she says, good for all and nothing to do with students. She even insists that students should be labelled as migrants, which is completely potty. Even Nigel Farage didn't want that. In any case, Indians feel doubly insulted by this position."
India is a country with 65 percent of the population below 35 years and 50 percent of the population below 25. They are global citizens of the new world and ambitious to explore and attain new skills. Families will sacrifice their precious savings for the education of their children. That is why young Indians are flocking at embassies to seek visas to fulfill their parents' dreams. Some may stay abroad, but the majority will return. Who can withstand the lure of 7 plus GDP rate? When the western economies are hovering over 1 percent and 2 percent, Indians are aiming a double digit growth. They want the right skills to fuel the economy. They are looking towards Britain to acquire that because of the cultural bond and the language. They want to follow the paths of Gandhi, Nehru, Sardar Patel, Ambedkar, Ramanujan... But May and her team are letting them down.
Sir Keith and other are campaigning against this. He is co-founder of the #WeAreInternational campaign to welcome and value international students, staff and research. Over 100 UK universities are supporting the campaign.
"I will not speak of the real harm that these policies will do to cities across the UK, where students are vital drivers of the local economy. Others can speak of that. But what I want — what I need — to emphasise is how we are destroying hard-earned goodwill with a huge proportion of the world's population. You should care about this. Your children's jobs in the future could depend on it. So I'm going to work hard to make our education the very best for potential Indian students, and make the welcome as warm as possible in Sheffield.
"Sheffield students, leaders and I founded the #WeAreInternational campaign. I am damned proud of the students and staff across the UK who have joined us to show that we are still the nation that India can be friends with. And I will be working to make clear that the vast majority of Brits welcome students from India and don't think of them as migrants – 91 percent, in fact, in a recent survey. I will work to build collaborations with Indian universities and companies. We will continue to work together on cures for diseases and inventions that will help to make our planet more sustainable. But I must beg, and I do beg. Please listen to India before it is too late."
The British Prime Minister also annoyed Indians by telling them to take back illegal immigrants to get a fair visa rule
Sir Keith, Lord Karan Billimoria, Modi… people are appealing. But these appeals are falling on deaf years. As the world becomes a global village, mobility is a issue for global citizens. We cannot separate free movement of people from free flow of goods, services and investment.
May defended the UK's stance by insisting that the UK already had a 'good system' for applications from India. "The figures show that we issue more work visas to India than [to] the US, Australia and China put together," May said. "Nine out of 10 visa applications from India are already accepted. So we have, I believe, a good system."
A good system? Britain is going to pay for that "good system". Universities are already on the brink of collapse.  Trade will not help Britain to mend those faults. While Britain is barred from signing bilateral trade deals with third countries until it has left the EU, May said that there were steps that can be taken immediately to "break down barriers and make it easier to do business".
Britain and India need to "identify what more we can do now to unleash our businesses, industries, exporters and investors", she said, adding, "this does not need to wait for us to leave the EU".
In summary, the visit inks business deals worth £1.2 billion and creates 1,370 jobs. The visit also formulates a ministerial level committee to look into extradition and immigration issues. A new India-UK Urban Partnership to develop 'smart cities' was also announced.
Among initiatives to foster trade, Indian tycoons and their families are to gain access to the GREAT Club programme which provides assistance with visa-processing, while an estimated 10,000 executives are to benefit from a Registered Traveller service to speed their way past queues at UK airports. A benefit to 10,000 people in the country with a population of 1.3 billion.
May's first mission to India contained a business delegation of 33, besides decision-makers from the government. The absence of Priti Patel, the Indian-origin International Development Secretary, was noticed by many. The charismatic ever-smiling Brexit poster girl could have opened new avenues for discussions.
During the Cameron era, the British machinery was fully geared up to engage with the Indian platoons on trade, diplomatic and cultural relations. It is always a mela time for journalists and there is no dearth of stories to file. How many stories you can file on trade and Brexit on a busy foreign mission? May is not Cameron and she has her own views and policies.
Dealing with India needs lots of preparations. Money is not a crucial factor for India or Indians, but relations are. Indian leaders, especially the present government, believe in karma. They want to do good karma for the youngsters. They will go an extra mile for that. The route to enter the heart of India is not through airports or seaports with huge cargo, but a simple candy to please the new generation.
India never lets its partners down. They are the largest democracy and they respect friendship. May missed that opportunity in her first mission. There are many lessons to learn from recent history. Even Cameron failed to convince Modi to sign a multi-billion deal for Eurofighter Typhoon jets. Modi enjoyed English hospitality at Chequers Court, but chose France's Rafael for Indian Air Force.  Because India believes in liberty, equality and fraternity. A friend in need is a friend indeed. Viva la friendship.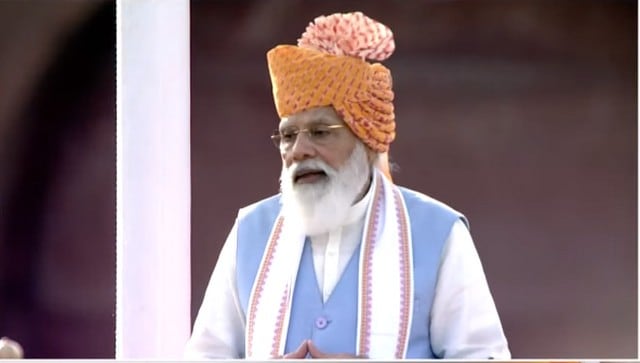 India
Responding to a question that opposition and critics term Modi an autocratic leader who takes all decisions on his own, Shah described the prime minister as a "democratic leader".
India
On 7 October 2001, he was sworn in as Gujarat chief minister for the first time
India
With no more than 10,000 Indians eligible for green cards a year, a vast majority of applicants have no choice but to wait for their turn