Theresa May unveils post-Brexit immigration norms: Indians wanting to work in Britain may face tougher time
British Prime Minister Theresa May on Tuesday unveiled a major post-Brexit overhaul of the UK's immigration system, which she said is aimed at a level playing field for nationals from all countries by ending 'freedom of movement once and for all' for European Union (EU) citizens.
British prime minister Theresa May on Tuesday unveiled a major post-Brexit overhaul of the UK's immigration system, which she said is aimed at a level playing field for nationals from all countries by ending "freedom of movement once and for all" for European Union (EU) citizens.
There is speculation whether Indians will benefit from the new rules, which will focus on highly-skilled migration as opposed to low-skilled workers, but an added obligation on companies being required to sponsor families of such high-skilled professionals may prove a hurdle in the long term.
"When we leave (the EU) we will bring in a new immigration system that ends freedom of movement once and for all. For the first time in decades, it will be this country that controls and chooses who we want to come here," May said in a statement.
"It will be a skills-based system where it is workers' skills that matter, not where they come from. It will be a system that looks across the globe and attracts the people with the skills we need," she said.
The UK government said the new so-called skills-based system will make sure low-skilled immigration is brought down and "set the UK on the path to reduce immigration to sustainable levels," said a key manifesto pledge of the ruling Conservative Party.
The new regime, details of which are yet to be fully specified, is expected to be in place by 2021 once the transition period for Britain's exit from the EU is complete. Under rules for skilled workers, applicants will continue to be required to meet a minimum salary threshold, which may be hiked further, and have their families sponsored by their future employers.
"Successful applicants for high-skilled work would be able to bring their immediate family but only if sponsored by their future employers," the government statement noted. There are also plans to introduce in-country security checks to be carried out to make operations faster at passport control at the borders, a similar system of prior authorisation currently operated by the US.
This new "swift system of e-gate visa checks" for visitors coming into the UK on short-stay tourist or business trips will be limited to "low-risk countries", which is unlikely to include India.
New immigration norms
The proposals follow a crucial government-commissioned report from the Migration Advisory Committee (MAC) last month, which recommended high-skilled workers be given priority over visa applications from low-skilled workers.
The report was based on an immigration policy that had a level playing field for EU nationals and applicants from other countries, proposals which were accepted by the UK Cabinet last week.
A white paper detailing exactly how the new system will work will be published in the coming weeks, ahead of a new immigration bill to be laid out before Parliament next year, the government said. The announcement was widely expected since the Migration Advisory Committee had called for an end to "preferential access" to EU workers after Brexit.
Under the EU's current free movement rules, citizens from within the 28-member economic bloc have so far been able to enter the UK freely and look for work on arrival as opposed to strict visa norms that apply to non-EU workers from countries like India.
The current cap on skilled workers is set at 20,700 per year for migrants from non-EU countries like India, something the committee had recommended should be done away with.
However, whether this would ultimately benefit skilled professionals from countries like India will depend on the additional requirements imposed upon applicants and the UK-based companies seeking to employ them.
UK home secretary Sajid Javid laid out some of the contours of the new plans as part of his speech to the ongoing Conservative Party annual conference in Birmingham on Tuesday.
The major immigration overhaul announcement is being seen as a counter-point to the arrival at the conference of the British PM's key Brexit rival, former foreign secretary Boris Johnson, who is due to make a speech attacking her strategy on negotiating an exit deal with the EU.
The issue of migration continues to be a highly contentious one, with control over borders to end free movement of people from member-countries having played a crucial part in the campaign for leaving the EU in the June 2016 Brexit referendum.
How the new norms affect India
While it's true that the new immigration norms will allow all immigrants an equal scope to acquire jobs in the UK, they might also result in a greater number of Indians employed in the UK having to live away from their families. The new norms focus on high skill-based labour, but are likely to put more stress on businesses and increase the minimum threshold of salaries for immigrants.
Harsev Bains of the Indian Workers Association, told The Hindu, "The system is already extremely restrictive for workers from India and this is going to make it even more so." Bains added that problems faced by divided families were likely to become more challenging, with other obstacles added by the new norms. He said, "Will employers now make a distinction between the types of people who they would be willing to hire: whether they are married or whether they have children?"
According to the report, former international development secretary Priti Patel said, "Because we are unable to restrict migration from the EU, immigrants from non-EU countries have faced more restrictions to help ease the pressure from immigration. I know that many members of the Indian diaspora find it deeply unfair that other EU nationals effectively get special treatment.
Patel was a strong pro-Brexit supporter. She had said that the "unfair" immigration rules for non-EU countries "can and will change if Britain leaves the EU".
Reactions to the changes
Construction, social care, and hospitality are likely to be among the worst-hit groups among Britain's economy. Professionals in the field are worried about the possible set-backs in reaching targets, or coping without a huge part of the current workforce.
The Independent quoted Azad Azam, managing director of building firm DPB Ltd in London, as saying the new approach will mean that UK had little chance of reaching its house-building goal.
However, concerns are stronger about a drastic shortage of skills in health and social care, even though the government has committed to fixing and easing the pressure off the system. The system is already under pressure due to funding cuts and an aging population.
According to the report, the Nuffield Trust director of strategy, Helen Buckingham, said the planned modified immigration norms could cause further damage to the sector. "Social care providers are already turning away hundreds of thousands of people who would once have been considered in need of help," she said.
With inputs from PTI
Subscribe to Moneycontrol Pro at ₹499 for the first year. Use code PRO499. Limited period offer. *T&C apply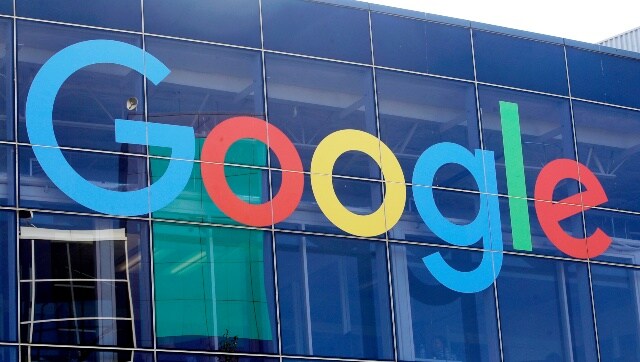 World
The Australian government is seeking to enact a 'News Media Bargaining Code' before the current session of Parliament ends on 25 February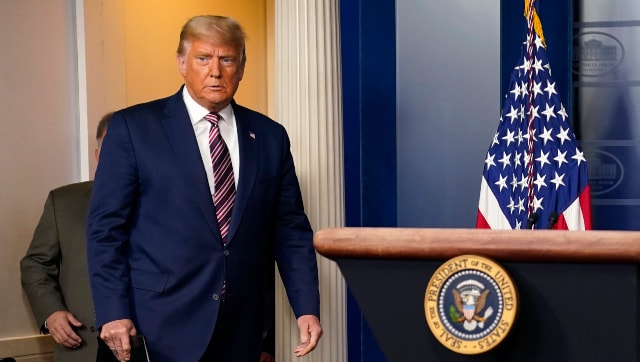 World
Seven Senate Republicans voted to convict Trump, the most senators of a president's own party to turn against him in an impeachment trial in American history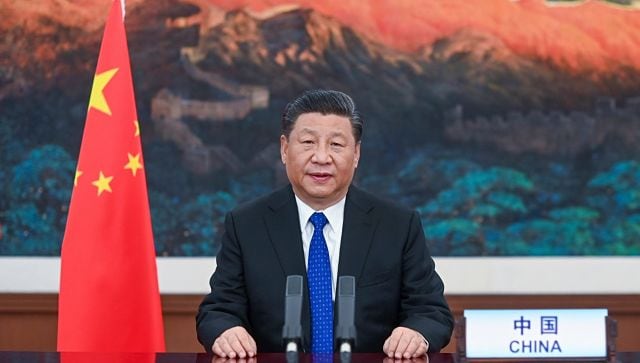 World
Any attempt to comprehend elite politics in China requires an understanding of the factional dynamics within the party