The US has gone overboard against Indian diplomat Devyani Khobragade
With the incident, the US has triggered an unnecessary and avoidable diplomatic debate with a friendly nation like India
I have known Devyani Khobragade, India's deputy consul general in New York, for some time – and would dare say that it was a privilege to have interacted with such a workaholic, dedicated, professional diplomat.
I came to know her when she was manning the hyper-sensitive Pakistan desk in the Pakistan-Afghanistan-Iran division of the Ministry of External Affairs a decade ago. Around that time both of us travelled to Afghanistan and Pakistan on an official visit of the then External Affairs Minister K Natwar Singh – Devyani in the official contingent and me as a member of Singh's select media troupe.
L' Affaire Khobragade has to be seen from various angles – international politics, diplomacy, human and legal issues.
First things first: how does the world, particularly the US, describe the so-called 'diplomatic immunity'? Can a diplomat like Devyani be handcuffed and thrown into jail? She was released after about six hours on a quarter million bail bond. What about the Vienna Convention on Consular Relations (VCCR)?
The Khobargade incident puts a laser beam focus on the plight of domestic helps of Foreign Service officers and in a way has done lot of good in highlighting an important social evil that is rampant worldwide.
The US should ask this question to the 194 countries it has diplomatic relations with: who actually meets the minimum wage requirement of $4500 per month for an employee as per the US government rules under which action was taken against Khobragade?
If the US were to implement its laws to the core with respect to all the 194 countries it has diplomatic ties with then it will have to handcuff and jail hundreds of diplomats, and that too maybe frequently. That is because the minimum wages US laws prescribe for workers hired by foreign missions happens to be more than the wages of the employer himself/herself.
Why? Consider the facts below.
The nanny, Sangeeta Richard, who was hired by Devyani, was to be paid $4500 per month. In other words, the charge against Devyani is that she paid at a rate of a mere $3.31 per hour to her domestic help when she should have paid thrice that amount to remain safe in the US – legally and diplomatically.
But the question is how can Khobragade pay her nanny $ 4500 per month when she is being paid $ 4120 per month, a point that has been stated by her father Uttam Khobragade, a retired IAS officer. It is an important point which Washington needs to take into consideration, because this is not India's story alone.
Besides, the US owes it to the world and come out clean with statistics as to how many countries actually respect the $4500 bottom line for diplomatic corps' salaries and how many diplomats of various countries it has proceeded against on this count.
Khobragade has been charged with visa fraud, an allegation that is yet to be proved. Even if proven, is it a charge grave enough to handcuff a diplomat and put her into jail?
Strangely, New Delhi has not made any claims for diplomatic immunity for Khobragade in the first place. Perhaps this is because that, despite its bravado, New Delhi knows that as a consular official, she does not enjoy the similar diplomatic immunity under the VCCR as a diplomat in an embassy.
The US law mandates its officials to arrest consular officials for serious crimes on the basis of a warrant. It is another matter whether Devyani's offence was serious enough to warrant her arrest in such a dramatic fashion. This part of the sad story needs to be determined by the American legal system, though the fact that the court released her on bail strengthens the case of the defence attorneys.
An important fact in this case, which the US court cannot disregard, is that Khobragade had registered a complaint in a New Delhi court earlier this year against her domestic help Sangeeta Richard after she was harassed by the maid with demands for more money. Khobragade got a boost when a court in Delhi issued a non-bailable arrest warrant against Richard. In September this year the Delhi High Court issued an injunction restraining the maid from instituting any action or proceedings against Khobragade outside India.
Sadly, the US authorities have ignored this important side of the story.
This brings us to the question whether the US considers themselves above all and whether the American courts pay any heed to the directions given by their brethren judges in foreign countries.
This is an important legal issue that the American judicial system needs to consider and address. Even if Khobragade was found to be at fault as per the American judicial system, the worst they could have done was to have ordered her extradition, which could have been effected diplomatically by dubbing her 'persona non grata' in diplomatic parlance.
Considering the big picture, the US has triggered an unnecessary and avoidable diplomatic debate with a friendly nation like India, who Washington eloquently describes as a strategic partner on the world stage. The US has done this provocative act just a day after Indian Foreign Secretary Sujatha Singh flew out of the US following detailed and comprehensive foreign consultations with her American counterparts in Washington.
So what's next?
Khobragade can now be convicted and thrown into jail for years for her alleged sins. If that were to happen, it will be the biggest failure of Indian diplomacy and a huge blow to Indo-US bilateral relations.
It may be an unlikely scenario, considering the strong response given by India. None other than Indian External Affairs Minister Salman Khurshid has called the incident as "an insult" to India.
Pragmatically, the mutually acceptable scenario would be that Khobragade is let off with some kind of an admonition and the MEA 'withdraws' her from the US and posts her elsewhere.
Either way the Indian pride has been crushed. India will do well to investigate the Khobragade case thoroughly, study the New York angle more deeply and prevent such embarrassments in future as this is the third case in less than three years to have cropped up in New York.
The writer is a FirstPost columnist and a strategic analyst who tweets @Kishkindha.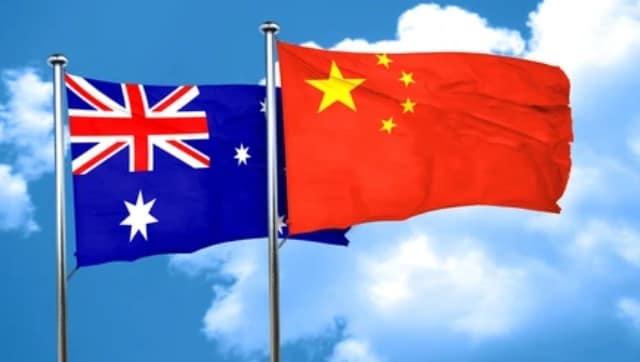 World
The document quoted by the media report shows Chinese officials describing SARS coronaviruses as heralding a 'new era of genetic weapons'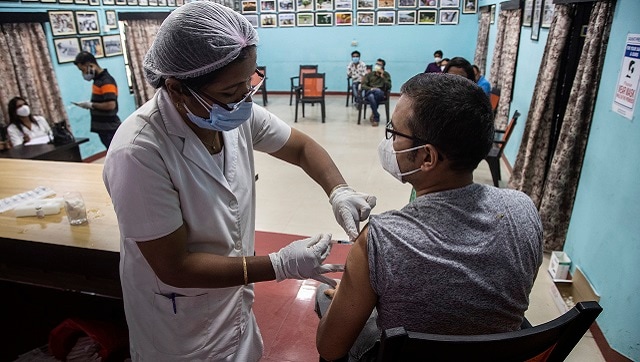 India
International media outlets are questioning why the Indian government did not do enough to secure COVID-19 vaccines for its citizens
India
At the city's Chamrajpet crematorium, authorities had to put up a 'housefull' sign and families were told to wait with bodies in ambulances to avoid overcrowding