The Tufail Ahmad lecture: Islam as a language of separatism and as a methodology
On 13 August, Tufail Ahmad delivered a lecture in Hyderabad at a launch for his latest book Jihadist Threat to India: The Case for Islamic Reformation by an Indian Muslim, organised in Hyderabad by the Social Cause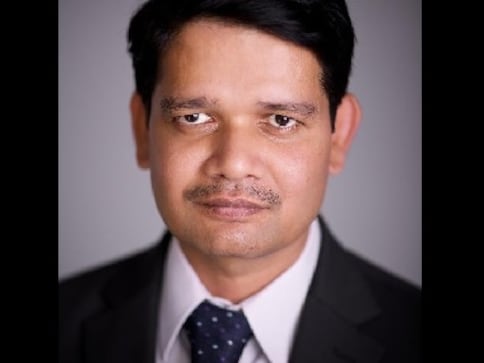 On 13 August, Tufail Ahmad delivered a lecture in Hyderabad at a launch for his latest book Jihadist Threat to India: The Case for Islamic Reformation by an Indian Muslim, organised in Hyderabad by the Social Cause. Touching on various aspects of Islam, its various interpretations and permutations, Ahmad's lecture is being reproduced in three parts. The first part follows:
How to combat global Islamism in present times
I am thankful to the Social Cause for hosting this event. It is a pleasure to know that for over a decade, the Social Cause has been making rich contributions to the life of Hyderabad — a city that has been intellectually connected to the global idea of Khilafat since the Ottoman era to the present times dominated by the Islamic State, or IS. I am grateful to Dr K Ramachandra Murthy (senior editor), Janab Mastan Wali (filmmaker), Syed Jeelani and Sudhakar Rao for your precious time and kind words. It is a privilege to share this platform with Sultan Shahin sahab. His writings on Islamic reform go back to the 1970s. Sultan sahab, thank you for your enlightening speech.
I must say that I am not a scholar of Islam. However, coming from a media background, the ideas associated with Islam in contemporary times have occupied my mind. Ideas, whether positive or negative, have consequences for the future — whether or not you want it. Like a journalist, I examine the phenomenological world of ideas in which you and I live.
Islam as a language of separatism
A key problem of understanding in modern times has been the inability of non-Muslims to grasp the point that religion and politics cannot be separated in Islam. The West has the experience of fighting ideological battles, most recently, Soviet-backed armed communism. However, even in the West, writers and professors insist on treating Islam only as a religion limited to the spiritual domain of a mosque or the personal life a person. This distinction between religion and politics is not clear to the Muslim mind.
In India, the situation is worse.
Despite 800 years of Muslim rule, most Hindus know nothing about Islam. But, a new generation of Indian youths enrolled in various institutes of technology such as NITs and IITs are alert and intellectually better equipped than professors and journalists in understanding early Islam, as well as the phenomenology of the idea known to us as Pakistan. Islam can be defined as a set of ideas, as an ideology, as a system of ideas, as a religion, as a type of politics, as a movement of ideas. As a monotheistic religion, Islam is a language of separatism from mainstream of non-Muslim societies.
Telangana chief minister K Chandrashekhar Rao could easily pass a law giving members of the BPL (below poverty level) families reservations in jobs and educational institutions irrespective of cast and religion but he wouldn't do so. The All India Majlis-e-Ittehadul Muslimeen (MIM) leader Asaduddin Owaisi has said that all human beings are born as Muslims. So, this means all human beings should get reservation in jobs and educational institutions. But this is not the case.
Viewed from the minds of Hindus, it appears Islam demands quotas in jobs and educational institutions for Muslims, and not for all the poor Indians. In Maharashtra and elsewhere, Jamiat Ulema-e-Hind campaigns for Muslim prisoners, not for all innocent prisoners. Islam, through parties like the AIMIM or the Welfare Party, seeks the support of Dalits to grab power. Islam requires shopping malls in Kerala to have prayer rooms separately for Muslim males and Muslim females, not for Christians or Hindus.
As a movement of ideas, Islam began in the 7th Century from Mecca as a consequence of which there are no Jews in Saudi Arabia today and there are no synagogues or churches. Later, this movement of ideas travelled to Iran, as a result of which there are no Zoroastrians left in Iran. This movement of ideas arrived on the Indian Subcontinent in the 8th Century, as a result of which there are no Hindus in Balochistan, there are no Hindus in Afghanistan, there are no Hindus in Pakistan and there are no Sikhs in Lahore — originally a Sikh metropolis.
At times, Islam demands territory for itself. In 1947, it influenced the minds of our ancestors to hand over a piece of our territory, thereby creating Pakistan.Now, it is fighting a long war in Srinagar to snatch another piece of our territory, Kashmir. As a movement of ideas and in our lifetime, Islam succeeded in expelling Pandits from Kashmir. This movement of ideas can also be observed in areas with significant Muslim populations like Assam, Kairana, Malda, or Malappuram.
Islamism as a methodology
Islam achieves its goals through Islamism.
The American Heritage Dictionary of the English Language defines Islamism as: "An Islamic revivalist movement, often characterised by moral conservatism, literalism, and the attempt to implement Islamic values in all spheres of life". Therefore, Islamism is a cultural and political movement which removes secular, democratic and multicultural ethos of a society in an attempt to pave the way for Islamic ascendancy.
Islamism introduces exhibitionist religiosity in people's lives. There is no issue if a woman wears a burqa, but the problem is the body of ideas that makes her choose such a dress. Subsequently, these ideas strike at the roots of women's freedom, rights of non-Muslims, individual liberty and the free press. So, Islamism is the methodology by which Islam achieves its goals. And, jihadism is the weaponised version of Islamism. Once, Osama bin Laden had compared the US with an octopus, saying it has grabbed the world in its tentacles. So, let me first apologise to the inhabitants of the animal world and say that Islamism is an amoeba that reproduces itself by replicating itself.
The objective of both Islamism and jihadism is to introduce Shari'a-based tenets into our societies, to convert non-Muslims, to prescribe a dress code for women, to close Hindu-owned restaurants during Ramzan — notably in Malappuram, to impair our decision-making capabilities by giving birth to political correctness, or to use elections to grab power. The Muslim Brotherhood of Egypt, the Justice and Development Party of Turkey and the Hamas in Gaza have all grasped the idea that they can use elections to capture power and once in power, change the system. During peace talks with the US, even the Afghan Taliban flirted with the idea of elections to grab power.
Stay tuned for the next segments of Ahmad's speech:
Part Two: Is terrorism Islamic? And five arguments answered by jihadis
Part Three: The jihadi threat to India
The author is Director of South Asia Studies Project at the Middle East Media Research Institute, Washington DC. He tweets @tufailelif
World
Worried about the threat Ahamed Aathil Samsudeen posed, police had been trying to deport him for years
World
al-Sahrawi's group has been blamed for killing US and French troops in the troubled Sahel region
World
The financial drain from a sprawling counterterrorism campaign has been vast, fueling the military's budgets even years after major combat in Afghanistan and Iraq ended