The technology of warfare has changed, but rape of women in wartime has not
The technology of warfare has changed tremendously over the years, but its tactic — of widespread rape and enslaving of women — has not
A recent series of news articles have exposed a growing tragedy within South Sudan's civil war — the widespread rape and slavery of women and children, and the use of women as a form of payment for soldiers. As destruction and human rights violations mount in South Sudan, it is difficult not to draw parallels to the rampant kidnap and sex slavery of Yazidi women by the Islamic State, which has most recently garnered attention for forcing sex slaves to use birth control or obtain abortions to remain "saleable". These stories, and the horror behind them, represent only the newest chapter in a millennia-old tale.
Over the past thousand years, the landscape of war has changed dramatically. From soldiers on horseback and boiling oil thrown over castle walls to bayonets and muskets to tanks and rocket launchers to snipers and nuclear warheads, there is perhaps no industry that has seen a greater shift in technology and technique than war. Where once messengers and war cries were the prime method of communication, modern fighters send encrypted code over secure wireless networks.
Alongside the development of more advanced, and more deadly, war practices, international war and human rights law has struggled to stay in-step. Complex treaties and bodies of law attempt to tackle areas of war not previously considered, or even imagined.
For all that has changed, there is one thing that remains stubbornly the same — the targeted destruction of women through rape and sex slavery. It is only during the past few decades that this issue has been examined as a systematic weapon used against women and society rather than a series of isolated incidents targeting specific individuals, but while shedding a light on such crimes is a modern trend, this abuse of women is ancient. Accounts of rape in wartime have been documented in Ancient Greece and Rome and rules regarding the taking of women have been outlined in major historical religious texts, including the Bible, the Koran, and the Torah. Saint Augustine, sixteen centuries ago, is said to have referred to rape as an "ancient" custom. Just as rape and sexual abuse of women in wartime spans epochs, it also spans across every geographical area of the world, affecting women on every continent.
Wartime rape is also shockingly prevalent. It does not just happen during some historical periods, or during some wars. Wartime rape occurred in antiquity, continued into the middle ages, when it was a common practice during the Byzantine wars to rape or to demand sexual acts for payment, and sometimes as a condition of peace, and has made its way into modern warfare.
World War II in particular showcases the prevalence of the victimisation of women through rape, with such atrocities being committed by the Japanese army, Australian army, US Army, Soviet army, British army, French Moroccan and Senegalese troops, and German troops and occurring in both Europe and Asia. The Japanese army forcibly sent an estimated 200,000 "comfort women", many of them Korean, to military camps as sexual "rewards" for the soldiers, while the North African French soldiers raped over 7,000 women in Italy. It has been estimated that up to two million German women were raped by Soviet soldiers before the end of WWII.
When war and systematic rape are mentioned together, the first example that springs to the mind of many is the tactic used by the Serbian army in the early nineties of raping Bosnian women and forcing them to carry to term "Serb babies", a popular and devastating method of ethnic cleansing. This particular strategy has been used around the world in violent campaigns to dilute genetic pools and divide communities. During the struggle for Bangladesh's independence in 1971, such sentiments were expressed by the Pakistani troops, who raped Bangladeshi women and forced them to give birth to Punjabi children. Similarly in Rwanda, rape was a widespread method of genocidal efforts.
Rape as a genocidal effort is not the only face this crime takes. Clearly, forcing women to take birth control before raping and selling them runs contrary to this aim. In the case of the abduction and sex slavery of Yazidi women, the aim of the Islamic State seems to be a mixture of reward for their fighters and religious destruction. This twofold purpose is reminiscent of Nazi Germany during the Holocaust, when women were raped and forced into brothels for the pleasure of Nazi men. In the case of the South Sudanese soldiers, the kidnap and rape of women has the dual function of ethnic punishment and payment, in lieu of cash, of the fighters. The rape of women is viewed as a type of "winner's reward", along with cattle and other loot.
This notion of women as a reward is exemplified particularly well by the widespread rape of Vietnamese women by American military men, the use of brothels on military bases, and the organized "sex tours" to nearby countries for military men on leave. Far from condemnation, the American government displayed not only tolerance, but also encouragement of the idea that women could, and should, be used as sexual outlets for fighting men.
In the early nineties, women in Haiti were subjected to widespread sexual violence if they or their families politically opposed the military authorities.
During the second Sino-Japanese war, during an event known as the Nanking Massacre or the Rape of Nanking, Japanese soldiers committed a particularly violent form of systematic rape that included going door-to-door and gang raping women, children, and the elderly. Children who were too small were cut open to make room. Often, the victims would be immediately slaughtered. In Columbia, paramilitary troops invaded El Placer and raped women on a regular basis over a period of seven years, murdering some and enslaving others.
So what makes rape such an enduring aspect of war? Perhaps it is exactly this flexibility and multipurpose-ness of the act, which can be used to spread terror and distrust, wipe out an ethnic group, degrade an identity, or act as motivation and rewards for fighters and winning armies. Rape has the added advantage of under-reporting, the misconception that rape is individual, and a lack of focus on this type of crime.
The rape, sex slavery, and sexual abuse of women during wartime do not only affect the victims. These acts tear apart families and communities. Not only do women suffer from depression and suicide, they can be rejected by their families, and by their communities, forced to bear shame and isolation. In societies where a woman's sexuality is heavily policed, women are re-victimised and devalued for having been raped. Such was the case following the Bangladesh Liberation War, when women who had been raped were socially excluded and shamed, leading to high rates of depression, suicide, and infanticide, despite governmental efforts of re-integration.
Women in other parts of the world typically fare no better in the aftermath of war. Despite a heightened interest of the international community in rape as a war crime, prosecution rates remain low and prevention strategies do little to stop rape on the ground. Over the past several decades, media outlets and the international community have shed a spotlight on this timeless tragedy, formed new organisations dedicated solely to eradicating wartime rape, sent international peacekeepers to protect communities, and held international trials for perpetrators of this violence. Even with these efforts, wartime rape remains a constant threat in modern conflicts.
To add insult to injury, women have also been victimised at the hands of the very system designed to protect them. Reports of UN Peacekeepers sexually abusing girls in the Central African Republic, Haiti, Democratic Republic of Congo, Liberia, Sierra Leone, and Liberia, among others, show how pervasive the issue really is, and how the destruction of women in war goes far beyond the idea of "friends" and "enemies", and gives new shades of meaning to the term "war crimes".
Although the endless line of new cases of rape and sex slavery on every side of conflict may paint a grim picture, there is still a light at the end of the tunnel. The rape of women during times of war may be timeless, but it does not have to be inevitable. What is happening to the women in South Sudan, the Yazidi women, and women in conflict everywhere should be a wake up call for the entire international community. Over the course of history, we have rethought nearly every aspect of warfare; it is long overdue that we rethink this one.
Ash Moore holds a Master's degree in Human Rights and is pursuing a Juris Doctor at Washington University School of Law. She tweets @at_ashmoore
Find latest and upcoming tech gadgets online on Tech2 Gadgets. Get technology news, gadgets reviews & ratings. Popular gadgets including laptop, tablet and mobile specifications, features, prices, comparison.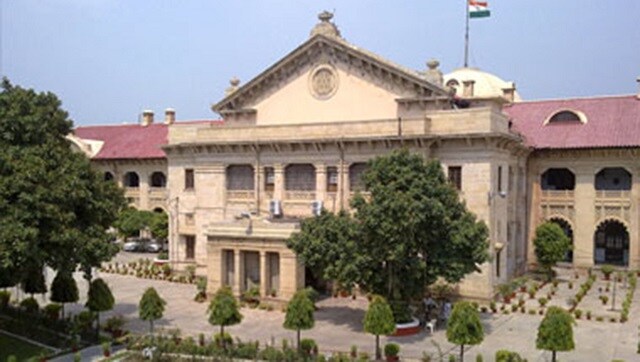 India
The probe is taking time as forensic reports are awaited, CBI's counsel Anurag Singh told the Lucknow bench of the court
long reads
The Garos of Madhupur Sal forest have been struggling for the right to access the forest since 1962, when the Madhupur forest was declared a national park by the Pakistan government, which then administered the land.
World
The twin bombing marked the latest attack in Afghanistan, where violence has surged in recent months even as Taliban and Afghan government negotiators are meeting for peace talks