The story of Dhee: Bangladesh gets its first ever lesbian comic strip
Boys of Bangladesh, the country's largest gay rights group, organised the launch on Saturday night of Dhee, the Bengali word for intellect or wisdom.
Bangladesh's first comic strip featuring a young lesbian discovering her sexuality has been launched in Dhaka to raise awareness about the plight of gays in the conservative Muslim-majority nation.
Boys of Bangladesh, the country's largest gay rights group, organised the launch on Saturday night of Dhee, the Bengali word for intellect or wisdom.
"By creating Dhee, we want to shape perception of LGBT (lesbian, gay, bisexual and transgender) people, because we should be free to choose whom to love," Mehnaz Khan, one of the four content developers of the comic, told AFP.
"It's about carrying the message to all."
The comic strip is part of Project Dhee, a 14-month project undertaken by Boys of Bangladesh to advance the LGBT movement in the country.
The comic, to be handed out at gay rights seminars and other events, tells the story of Dhee, a girl who is attracted to other girls and falls in love.
Facing intense pressure to conform, Dhee mulls her enormous challenges and asks readers whether she should consider suicide, marry a man to please her family, flee the country, or stay and follow her heart.
Several hundred people attended the launch at the British Council in Dhaka, although entry was carefully scrutinised in case of protests by conservative hardliners.
"We hope to take such events outdoors next time as we don't want to live our lives indoors and in secret," prominent social activist Khushi Kabir said.
According to the Facebook page of Project Dhee, the group "aims to impart knowledge about sexuality, a core essence of being human and break the deafening silence around it. Project Dhee is going to discredit your ignorance, instigate the thirst of your knowledge and inspire you to act as a Dhee!"
While the story of Dhee is something they launched recently, the group has been posting several comic strips, ranging from funny to some that are more serious, on their Facebook page to create awareness about homosexuality and battle myths about the issue.
One of the posts shows a woman asking her boss for leave because she was feeling 'homosexual'. The post cleverly uses the word homosexual in place of 'sick' pointing a finger at the school of thought that says homosexuality is a disease. The post reads, "Sir, I have been feeling very homosexual since last night, please give me leave for two days."
Another comic strip reflects the bizarre comments and blames people put on homosexuals. It reads, "Stop all this. Earthquakes happen because of these people. Pigs."
Gays and lesbians suffer discrimination and worse in Bangladesh where homosexuality is a crime punishable by a maximum life term, although prosecutions are rare.
Many gays and lesbians are forced to hide their sexual identity and live double lives for fear of reprisals in the deeply conservative country where 90 percent of the population is Muslim.
But in recent years, Bangladesh's young gay men have become increasingly assertive of their rights and have held low-key pride marches at the last two Bengali new year festivals.
Last year, the first magazine for homosexuals was launched with little opposition.
With AFP inputs
Find latest and upcoming tech gadgets online on Tech2 Gadgets. Get technology news, gadgets reviews & ratings. Popular gadgets including laptop, tablet and mobile specifications, features, prices, comparison.
Entertainment
In 2003, Sonu Nigam won the National Film Award for Best Playback Singer for the title track of Kal Ho Naa Ho
Entertainment
A virtual Comic-Con showed even in times when entertainment industries and conventions are threatened, fandom will continue to thrive and drive the culture.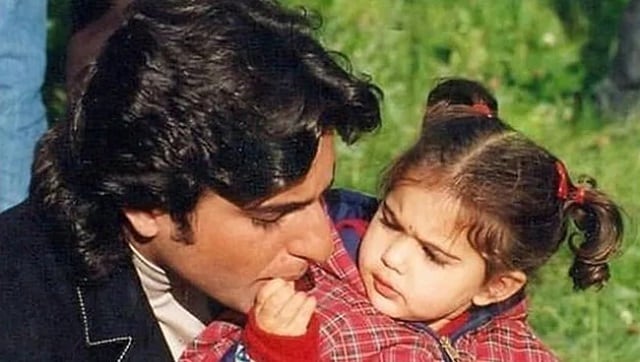 Entertainment
On Sara Ali Khan's birthday, Kareena Kapoor Khan shared a childhood photo of Sara and asked her to 'eat loads of pizza'