The Sheikh Hasina-Khaleda Zia fight: High soap opera in Bangladesh
Sheikh Hasina and Begum Zia broke years of cold war with a historic phone call. The transcript of that call has been going viral because it sounds like something out of a satirical skit.
Sometimes Faking News cannot even compete with real life.
The transcript of the phone call between Bangladesh's two grande dames is one such case.
The frosty relations between Bangladeshi premier Sheikh Hasina and her arch rival Begum Khaleda Zia turned into red-hot soap opera this week when the former called the latter to invite her to all-party talks.
It was historic. As The Telegraph reports "hey did not talk for over a decade. But since the battling Begums spoke for 37 minutes on Saturday evening, Bangladesh has not stopped talking about the talk."
The goal was to end the bitter stand-off in Bangladesh about the next parliamentary elections and a 60-hour hartal called by Begum Zia's party.
But what happened instead was a high-stakes sulking match about who had called whom and who didn't pick up the red phone.Dhaka Tribune carried the entire transcript.
Hasina: I had called you around noon, you didn't pick up.
Khaleda: This is not correct.
Hasina: I want to inform you that…
Khaleda: You have to listen to me first. You said you called me, but I didn't get any call around the time you mentioned.
Hasina: I called your red phone.
Khaleda: My red phone has been dead for years. You run the government, you should know that. And if you have plans to call, you should have sent people to fix the phone yesterday. They should at least check if the phone is working or not.
Hasina: The red phones always work.
Khaleda: Send people over now to see whether the phone is okay.
Hasina: You were Prime Minister yourself. You know that the red phones always work.
Khaleda: They always work? But mine is not working at all.
Hasina: It is working perfectly. At least it was working when I called.
Khaleda: How can a dead phone come to life all of a sudden? Is your call so powerful that it will bring life to my dead telephone?

Once those social niceties were dispensed with old wounds were re-opened. Sheikh Hasina observes the death anniversary of her father Sheikh Mujib and other members of her family, including her 10-year-old brother Russel on August 15. This year Khaleda Zia cut a 69-pound cake on that day to celebrate her own birthday which caused a furore because there are apparently no government records to indicate that is her birthday reports The Telegraph.
Khaleda: You orchestrated the August 21 attacks. Nobody wanted to kill you. The longer you linger, the better it is for us. The longer you linger, the better it is for us.
Hasina: When you cut cakes on August 15...
Khaleda: It is my birthday, I will cut cake..
Hasina: When you encourage the killers of Bangabandhu and cut a cake on August 15...
Khaleda: Do not talk like this... will not anyone be born in Bangladesh on August 15?
At least political telecommunications-wise that is a step forward from the phone call that did not happen between Mamata Banerjee and Manmohan Singh in September 2012.
At that time Manmohan Singh insisted that he really, really did call. He asked Mukul Roy to speak to Didi. His minions claimed they called her confidential assistant Ashok Subramaniam twice. Mamata's own phone number, however, seems to have self-deleted itself from the PM's phone. Along with her email, her Facebook profile and the Writers Building fax number. Meanwhile Didi played it cool by sending one solitary SMS to Sonia Gandhi too and claimed she heard nothing back.
At that time we had written on Firstpost the story sounded as if both were stuck in 1983 with Sheena Easton singing:
Long long distance love affair,
woh I can't find you anywhere,
woh I call you on the telephone
But you're never home
I gotta get a message to you
I wanna tell you what I'm going through
What in the world's comin' over you
How come you're acting like a total stranger
I try to reach you but I can't get through.
At least in Bangladesh they could get through. They are not pretending that in this day and age they couldn't connect. Despite the mysteriously dead yet un-dead red phone the two women did manage to talk.
It's a different matter the conversation sounds more like an old-school cross connection. Sheikh Hasina claimed "It is good for the people to know the full conversation, as a partial telephone conversation was released by BNP and misled the citizens. People have every right to know everything."
That is debatable. If nothing else, the conversation, in its entirety, bristling with pique and petty score-settling highlights the danger of dynastic politics where the separation of nation and family becomes almost non-existent and old family wounds are carried forward, nurtured over the years, still as raw as they were decades ago. There is no moving ahead. Meanwhile a country waits.
It would be funny if it was also not so tragic.
If you understand Bangla you can hear the entire 37-minute exchange on Dhaka Tribune or read the English transcript.
Find latest and upcoming tech gadgets online on Tech2 Gadgets. Get technology news, gadgets reviews & ratings. Popular gadgets including laptop, tablet and mobile specifications, features, prices, comparison.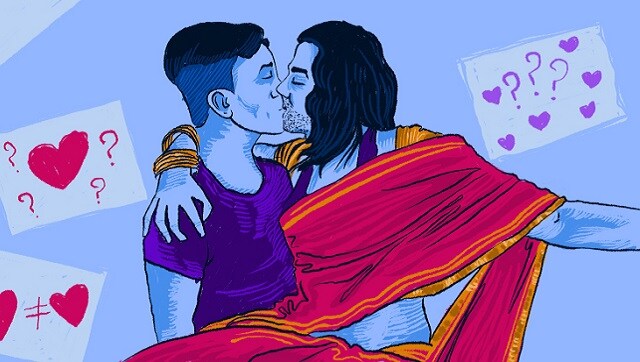 Lifestyle
The law of India does recognise same-sex relationships and it is time for courts in this country to declare the law and bring relief to millions of LGBTQ individuals who live in India.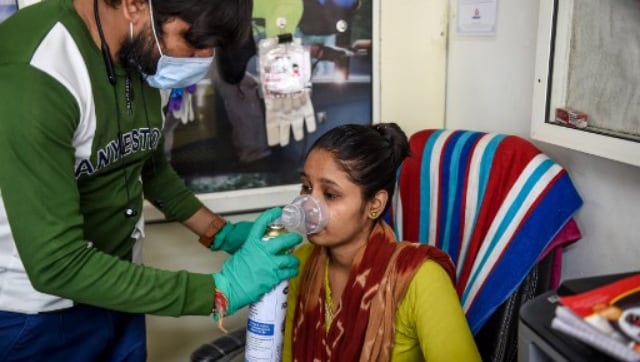 India
With India consistently reporting over 90,000 daily cases of COVID-19 in the past few days, shortages of oxygen are becoming increasingly apparent
World
The Chinese Communist Party has rejected international criticism of the internment camps in Xinjiang and has described them as job-training centres that are necessary to fight Islamic extremism