The Japan visit is a blockbuster, but here is one, small mistake PM Modi made
Modi got a lot of things right in Tokyo, but he should have made Japan part of his maiden foreign tour in July, and not postponed it by two months.
Prime Minister Narendra Modi may be wondering why he did not visit Japan earlier. In the context of Modi's track record as he completes 100 days in the hot seat, his Japan visit may prove to be a game-changer and one that has brought him distinction marks in his mark sheet.
Whatever Modi did till date as PM was only reaping the harvest sown by the previous UPA government – be it INS Vikramaditya or launching of five foreign satellites or even the GDP growth rate of 5.7 per cent in the last quarter. His Japan visit and the substantive concrete deliverables it has thrown up are the first major successes that Modi can legitimately call his own.
That is why Modi should be ruing why he did not visit Japan earlier. Even July would have been late for Modi's Japan visit going by the rich dividends he has reaped in one single visit with such an apparent ease.
No, it is not just about the commitment of $35 billion investment in Indian infrastructure projects in next five years that Modi has extracted from his Japanese counterpart Shinzo Abe – the first time ever when an Indian PM has been able to pull of such a huge investment from a foreign power in one single visit.
It is much more than that.
Modi got Japanese pledge for India's maiden bullet train project wherein the Japanese will not only be sharing their cutting edge and state-of-the-art technology with India but will also be extending financial and technical support. Moreover, Japan will be investing substantially in the Metro project in Ahmedabad and Japanese industrial townships will be set up with investment incentives for the companies. To facilitate the same, Modi announced that a special team would be set up in the PMO to ensure that the Japanese investment in India has a smooth sailing.
This is something that was easily doable by the previous UPA government but either it did not think of this or was simply not up to the task. Even Modi's detractors will have to give him his due that he has not only overcome decision or policy paralysis which kept the UPA government bogged down but has also been able to send the right signal to all potential foreign investors that India is the destination for foreign investment.
The Congress-led UPA government could have come up with such a confidence-building announcement with respect to foreign investments, but it either didn't want to or wasn't able to do so. Whichever way one looks at it, it is simply a case of missed opportunities by the UPA. Now, Modi is hammering in the right point at the right time with the right nation.
Modi's list of achievements during his ongoing Japan visit does not end here. He sealed a partnership city arrangement between India's Varanasi and Japan's Kyoto. He also forged another agreement with Japan for public-private partnership for setting up Industrial Electronics Parks in India and Japan.
Significantly, Japan also agreed to remove six of India space and defence-related entities from its Foreign End User List. For the first time since World War II, Japan agreed to sell military equipment to India. Japan will sell and transfer technology to India to build the specialized Japanese search and rescue sea lane, the US2. This is no small achievement as Japan will be selling highly sensitive military hardware for the first time to any foreign nation and sharing technology as well.
Modi's decision to make Bhutan his first-ever foreign visit as PM was all very good and appropriate. But in this writer's view, he should have flown directly to Japan after Bhutan. Even though these achievements from the Japan visit have come about within 100 days of his prime ministership, there is no reason why this achievement could not have been netted by Modi two months earlier!
The writer is Firstpost Consulting Editor and a strategic analyst who tweets @Kishkindha.
Subscribe to Moneycontrol Pro at ₹499 for the first year. Use code PRO499. Limited period offer. *T&C apply
World
In mainland China, major events have been largely erased from public memory by censorship. Critics fear that model is being imported to Hong Kong.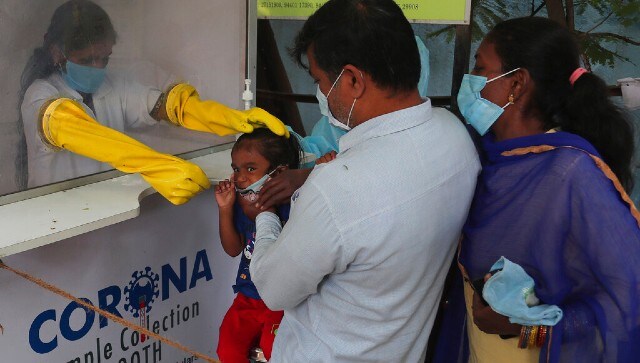 India
It is important to reiterate that the argument of 'natural herd immunity' remains largely a thereotical one, and cannot be relied on to mitigate the disease, especially with millions of vaccine doses ready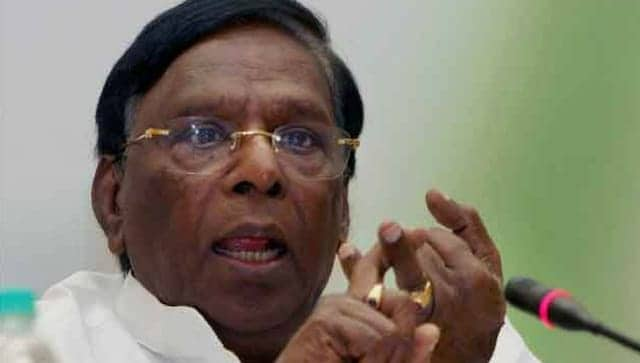 Politics
With the collapse of the Puducherry government, the Congress has lost its second government in a year after Madhya Pradesh