The India-Pakistan tango: Is this a case of déjà vu all over again?
It would be an understatement to say that I was astonished by the 25 December visit by Prime Minister Narendra Modi to Pakistan
It would be an understatement to say that I was astonished by the 25 December visit by Prime Minister Narendra Modi to Lahore. I am pretty sure that the entire chatteratti were in the same boat as I am, because here was a fait accompli without so much as a foreshadowing. In effect, the chattering classes were left speechless, and aghast at their own irrelevance. Foreign policy by media is apparently history.
I had been working on a column about the apparent 'green shoots' appearing in the India-Pakistan tango based on recent national security advisor-level talks in Bangkok and the visit of External Affairs Minister Sushma Swaraj to Pakistan. My opinion was that Pakistan benefits far more than India does from these palavers, mostly because India unilaterally gives in, eager to be seen as reasonable. There seems to be, I was thinking, an underlying confusion about strategy and tactics.
And then the prime minister dropped this casual bombshell of a flying visit on 25 December, which, by happy coincidence, was both AB Vajpayee's and Nawaz Sharif's birthday. And that too, significantly, on the way back from a trip to Afghanistan, where he reiterated India's commitment to that country; and, after a brief honeymoon with Pakistan, Afghan leaders appear to have reversed course under the relentless advance of the Pakistan-spawned Taliban.
The immediate worry was the security situation. Readers might remember how Bill Clinton, on a presidential visit to India, made a flying stop in Pakistan. But he had a decoy aircraft, three decoy motorcades, and he spent a grand total of three hours in a country that was supposedly his ally.
There are plenty of arms floating around in Pakistan. Light weaponry can be deadly. A TOW anti-tank missile would be more than enough to bring down a plane during takeoff or landing; besides there are a lot of Stinger anti-aircraft missiles floating around in the region — and we all remember Zia-ul-Haq, Robin Raphel and the crate of mangoes.
Beyond that, the fear is that anything that looks like a concession by India will be viewed not as a peace overture, but as appeasement; and a triumph for them and a cave-in by us. The Pakistani Army and ISI despise Indians, and believes that 'a war of a thousand cuts' will eventually destroy India; anything that encourages them is a bad idea.
There is another reason to continue to keep Pakistan at arms-length: Its theatrics are targeted at its sponsors in the West. Whenever a Pakistani says something war-like (recently there was some loose talk by top military brass about tactical nuclear weapons that Pakistan has developed; it needs no emphasis that these will be used against Indian conventional forces), it is useful for them to also make a big show of normalising relations with India thorough 'peace talks'.
China, Pakistan's other sugar-daddy, is a past-master at 'talks'. Beijing  has been talking to New Delhi for 38 years, if I remember right, about the border. They have not conceded one inch of their territory, but keep alive their claims on large areas of India's. It is just a smokescreen for doing nothing, but it looks good.
Thus, I imagine there has been a lot of pressure on India to restart the 'talks'. The West, China and Pakistan all understand that 'talks' are pure theatre. Indians, however, soon start getting confused, and will give unilateral concessions to just keep them going, forgetting that these are just tactics, and the strategy is to get Pakistan to abjure terrorism. For instance, there was much panic about the Samjhauta Express ("the show must go on"), as though a train were the key to progress, rather than Pakistan reining in its terrorists.
In this context, Imran Khan, former cricketer and now politician, gave a TV interview two weeks ago in which he committed a Freudian slip: He said India must not call off the 'talks' after the next terrorist attack. In other words, he's admitting that Pakistan has no intention of calling off its terrorists.
Furthermore, Pakistan has shown bad faith by not moving an inch on 26/11 cases. Hafiz Saeed is leading prayers, Lakhvi was given bail, and Dawood has not had any action taken against him. All this suggests that they believe India will finally come around if they simply stonewall: just as with Kargil, where they attempted plausible deniability by not accepting the bodies of their Northern Light Infantry casualties. Even with the undeniable confession of Ajmal Kasab, Pakistan is dissimulating.
In 2001, I wrote about how Pakistan cannot help this sort of behavioir: It's in their nature. Therefore, as with the previous instances when the Indian prime minister reached out, this one is also likely to fail. Vajpayee rode to Pakistan on the new bus service and held out the olive branch to  Sharif in 1996. The visit raised hackles: I remember some mullahs "purified" the building Vajpayee had been in with "holy water", as it had been polluted by the presence of an infidel.
But that led to the Kargil misadventure shortly thereafter, a senseless high-altitude war.
Similarly, Manmohan Singh's attempts to win brownie points by caving in to Pakistani demands at Sharm el-Sheikh also ended  in failure, as the ISI activated the 26/11 attacks in 2008.
The precedents are ominous.
Modi did start off with a fine gesture of reconciliation, by inviting Sharif to his inauguration; but soon after, things went south because of the Pakistani High Commissioner to India Abdul Basit's insistence on meeting with separatist Kashmiris in Delhi — something no self-respecting government should entertain. Furthermore, ceasefire violations and tough retaliation thereto, followed by infiltrations into India spoilt the nascent mood.
It is fairly clear that Modi has de-prioritised Pakistan. With India's economic rise, the hyphenation is now (much to China's disgust), India-China, not India-Pakistan. It is also abundantly clear that the Pakistani Army is back again in control, and that Nawaz Sharif, as usual, has no real power. A recent, laudatory article in the Deep State's unofficial mouthpiece, The Economist, suggests that General Raheel Sharif (no relation) has consolidated power.
The recent Taliban advances in Afghanistan also suggest that the Pakistani Army and the ISI are getting more brazen about supporting their protégés. The US has rehabilitated Pakistan, supplying them with new weaponry recently. So Pakistan is doing just fine, but they do need the fig leaf of 'talks' with India to please their partners.
So theatrics and optics were the primary objective. Note that Modi casually dropped in after visits to Russia (where India has ordered more helicopter gunships and signed oil deals), and Afghanistan (where he pointedly hinted at Pakistan being the real problem). Announcing the stopover in Lahore at the last moment suggested that India was in the driver's seat. The fact that certain Indian journalists, well-networked with the Pakistani military, knew nothing of this meant few in Pakistan knew about it either.
Thus, contrary to Congress claims that Indian interests were undermined, this visit is likely to be "sound and fury, signifying nothing". And that claim, by the way, is rich coming from the Congress, with its habit of unilateral appeasement, most recently in Havana and Sharm el-Sheikh. But the event was pretty good marketing. And it's up to the government to keep up the pressure over 26/11, and to ensure that there are no unilateral give-aways going forward. No cricket (it hurts Pakistani amour propre and its pocketbook). No retreat on the Indus Water Treaty or Siachen or Sir Creek.
There needs to be caution on a couple of fronts though. Excessive zeal in politics, Talleyrand once said, is a bad idea ("Surtout, pas trop de zele"). One concern is that, as usual, zealous foreign policy types in India will lose the forest for the trees. Second, speak softly and carry a big stick, as in acquiring new helicopter gunships and submarines. Nothing useful will come out of palavers with Pakistan, but still, jaw-jaw is better than war-war, as that old war criminal Winston Churchill once pointed out.
Find latest and upcoming tech gadgets online on Tech2 Gadgets. Get technology news, gadgets reviews & ratings. Popular gadgets including laptop, tablet and mobile specifications, features, prices, comparison.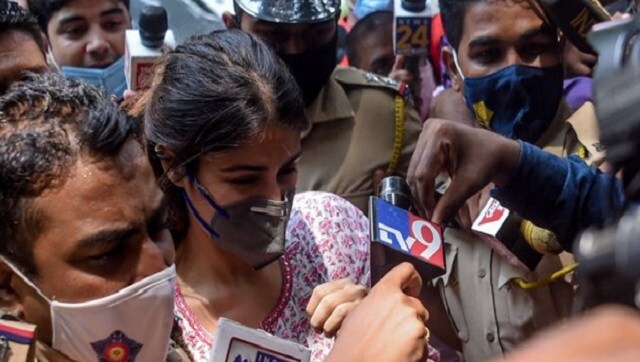 India
The persecution of Rhea Chakraborty, the actor's one-time partner, borders on lunacy, if we are to cling to some notions of rationality and humanity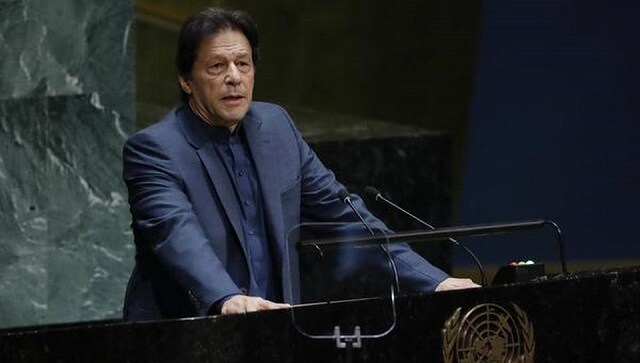 India
The First Secretary in India's Permanent Mission to the UN, Mijito Vinito, walked out of the general assembly hall when Imran Khan started his diatribe about India
India
The recent arrest of Umar Khalid is being seen as one of the most outrageous steps in a series of sustained attacks on the flag bearers of a certain cause.