The Donald Trump press conference: Muhammad Ali meets Joe Frazier in Salvador Dali's frame
Even as Trump appeared defensive, irritated and annoyed, he still turned it around at times and put media on the defence.
The relationship between the media and institutions of power is an adversarial one. It's a rule proved more by exception but that is what it should be, in an ideal world. That antagonism, however, is always protected by a veneer of mutual respectability. There are rules, always, that both sides cannot cross. Not with Donald Trump.
For 76 minutes on Thursday, the world watched transfixed as the 45th President of United States, arguably the most powerful man in the Universe, engaged in an angry, bitter, abrasive, rambling and yet at times banterous news conference with media. No quarters were given and none asked for as the opponents — Trump on one side and a battery of journalists in White House's East Room on the other — delivered a press conference for the ages. It was timeless and straight out of Salvador Dali's frame. A mixture of sublime and the ridiculous.
The US President had ostensibly called an unscheduled conference to announce the nomination of Alexander Acosta for the post of Labour Secretary after his original choice Andrew Puzder withdrew amid apprehensions that he won't be able to garner enough Senate votes. After a brief introduction about Acosta (not related to a CNN correspondent), he gave an account of the number of jobs he has already brought back to America, he set the tone by saying that he has never seen anything more "dishonest" than American political media.
Boom.
From a sombre occasion to discuss policies and information, it became a personal fight from there on.
If it were a boxing bout (which to a certain extent it was), it was Muhammad Ali vs Joe Frazier at one moment and Floyd Mayweather vs Manny Pacquiao the next. If it resembled courtroom drama at one time, it quickly turned into a fish market brawl the next. There were simply no ground rules. It was a feral fight-back from a man who feels hemmed in by an openly hostile mainstream media.
It was quite obvious that here is a man who likes to remain in control. He has a vice-like grip on his entire transnational business empire. His deep frustration appears to have been triggered by a realization that being Potus actually means losing that grip, subjecting oneself to constant (and in his view unfair) scrutiny.
But here's the thing. Even as he appeared defensive, irritated and annoyed, he still turned it around at times and put media on the defence.
He was brutally fact-checked halfway through his conference, and yet he possessed enough guile and panache to hit back and put his "opponents" on the defence. In between these give-and-takes, we had some of the most memorable exchanges ever. And all along, it was a box-office performance. In Indian parlance, full paisa vasool.
He referred to most journalists by their names and had a fight with Jim Acosta of CNN, a network he openly accuses of pro-Democrat bias and never misses a single chance to berate. After a rather long give-and-take following which Acosta seeks permission to ask a follow-up question, Trump responded:
"Acosta: If I may just one more follow-up.
Trump: Should I let him have a little more? What do you think, Peter?
(Crosstalk)
Trump: Peter, should I have — let him have a little bit more —
Acosta: Just because of this —
Trump: Sit down. Sit down. (Inaudible). We'll get it.
Acosta: Just because the attack of fake news and attacking our network, I just want to ask you, sir —
Trump: I'm changing it from fake news, though.
Acosta: Doesn't that undermine —
Trump: Very fake news.
Acosta: But aren't you — (Laughter)"
Or take another one against BBC's North America Editor Jon Sopel.
Sopel: Could I just ask you, thank you very much, Mr President. The trouble...
Trump: Where are you from?
Sopel: BBC.
Trump: Here's another beauty.
Sopel: That's a good line. Impartial, free and fair.
Trump: Yeah. Sure.
Sopel: Mr President...
Trump: Just like CNN right?"
In between these dreamlike exchanges, he managed to highlight the issue of most vital importance that threatens to put America on the brink of an unprecedented crisis. Trump feels, and he went out of his way to prove so, that the American intelligence establishment is leaking classified information to the media to undermine his authority. This direct and damning charge played out many times in the conference. The media repeatedly tested his patience with questions about Russia, and he repeatedly answered it by saying that "Russia is a ruse" and that all news about it is "fake news" peddled by "failing" news networks and newspapers that the people do not trust.
The real issue, said Trump, were the "motivated leaks" of classified information that would damage American interest if made public. He picked up his conversations with other heads of state and said that the very fact that they were made public, is a damning indictment.
"I'll give you an example," said Trump. "I called, as you know, Mexico. It was a very, very confidential, classified call… All of a sudden, it's out there for the world to see. It's supposed to be secret. It's supposed to be either confidential or classified, in that case.
"Same thing with Australia. All of a sudden, people are finding out exactly what took place. The same thing happened with respect to General Flynn. Everybody saw this. And I'm saying — the first thing I thought of when I heard about it is: How does the press get this information that's classified? How do they do it?
You know why? Because it's an illegal process, and the press should be ashamed of themselves. But more importantly, the people that gave out the information to the press should be ashamed of themselves, really ashamed," The Washington Post quoted Trump as saying.
He turned it into a vicious repartee when asked what transpired between him and Putin when the Russian President had a chat with him.
"I spoke to Putin twice. He called me on the election. I told you this. And he called me on the inauguration, a few days ago. We had a very good talk, especially the second one, lasted for a pretty long period of time. I'm sure you probably get it because it was classified. So I'm sure everybody in this room perhaps has it."
The tone and tenor of the interaction suggests that this is only the beginning. Make no mistake, Trump is a disruptor. He cited his approval ratings, as reported in The Rasmussen Reports daily Presidential Tracking Poll, to remind the press that 55 percent of Americans believe he is doing a great job — a steep climb. But the media won't back out in a hurry. Either way, we are in for an entertaining four years. Better keep your popcorn ready.
India
All crime statistics underline the fact that licenced firearms do not contribute to crime; if anything, they most often help prevent heinous crimes by offering citizens a real chance to defend themselves
India
It is time we seriously examine our consumption and disposal of electrical and electronic equipment and make it environmentally conscious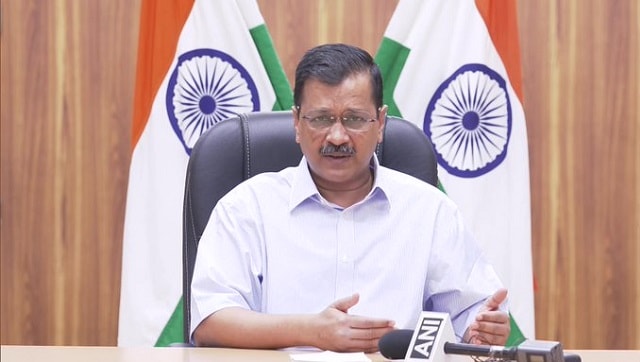 India
The Delhi chief minister had announced a similar kind of winter action plan to combat air pollution last year too, but to no avail