The difference that Hillary Clinton could make – in 2016…
In her last public appearance as Secretary of State, a feisty Hillary Clinton defended her record over the killing of US diplomats in Benghazi - and, some say, prepared the ground for her Presidential run in 2016.
In the middle of a particularly feisty exchange with Senators at a Congressional hearing on Wednesday on the killing of four Americans at the US consulate in Benghazi, US Secretary of State Hillary Clinton pounded her desk, her eyes flashing with thinly concealed anger at the hardball questions that low-life Republicans were lobbying at her.
After a particularly intense session of grilling on the circumstances in which the attack in September last year had happened, and the State Department's reported failure to heed appeals from US diplomats in Benghazi for greater security at the consulate, Clinton visibly snapped.
Did the killings come about because of a protest by hardcore Libyan terrorists "or was it because of guys out for a walk one night who decided they'd go kill some Americans?" Clinton asked rhetorically, her voice rising in exasperation. "What difference, at this point, does it make? It is our job to figure out what happened and do everything we can to prevent it from ever happening again, Senator."
It was only the latest eruption of hostilities in the low-intensity warfare of over two decades between Clinton and successive waves of Republican Congressmen, which had begun in the early 1990s. At that time, Clinton, then a demure First Lady and President Bill Clinton's wife, attempted to usher in universal healthcare – a project that many saw as intended to propel her towards a political career in the future – but was resolutely beaten back by big pharma companies and their political patrons.
Clinton's show of flashy temper on Wednesday, on what was one of her last public appearances as America's top diplomat, has already become the subject of intense chatter, with some commentators seeing it as preparation for another run for presidency, perhaps in 2016, when Barack Obama will step down after two terms in office.
Democratic Congressional members on the Committee dropped unsubtle hints that they expected to see Clinton run for public office in 2016. "I know you will not go gently from the world stage," said Bob Menendez, Senator from New Jersey. "You will be sorely missed but I, for one, hope not for too long," chimed in Barbara Boxer, Senator from California. Clinton merely smiled in acknowledgement.
America's most accurate psephologist Nate Silver reckons that Clinton would be a formidable candidate in 2016 – even if she isn't as popular as she is right now. "She seems like Democrats' best bet, perhaps by some margin, to extend their winning streak to three or more terms in the White House. If she ran even a point or two stronger than a 'generic' Democrat, the odds would shift meaningfully in her favour, holding other circumstances equal," Silver noted.
In his estimation,Clinton's most impressive attribute is perhaps "her ability to withstand criticism — and often emerge the stronger from it. If she runs for president again, she will surely receive plenty of it."
As she showed at Wednesday's hearings, Clinton can give as good as she gets – and come out on top of her Republican detractors. Yet, other commentators reason that her "what difference does it make" comment will come back to haunt her – if she decides to run for president in 2016.
Appearing on Anderson Cooper's talk show, analyst Jake Tapper was asked how her feisty testimony would play out, what it would mean for her legacy – and whether it would impact her career if she decided to run for office in 2016.
Tapper said: "The quote of hers  – "What difference does it make at this point?" - is ready for a campaign commercial" – whether or not she herself ran for presidency."I think that will be used against her and certainly it comes across as more glib than I think — if she could go back and revise and extend those remarks she would have."
The things politicians in America have to do – and the kind of intense interrogation that they have to subject themselves to - if they are aiming to run for high office! Even if they belong to a political dynasty, which the Clintons are fast becoming - unlike in India, where political dynasts have it rather easy…
Find latest and upcoming tech gadgets online on Tech2 Gadgets. Get technology news, gadgets reviews & ratings. Popular gadgets including laptop, tablet and mobile specifications, features, prices, comparison.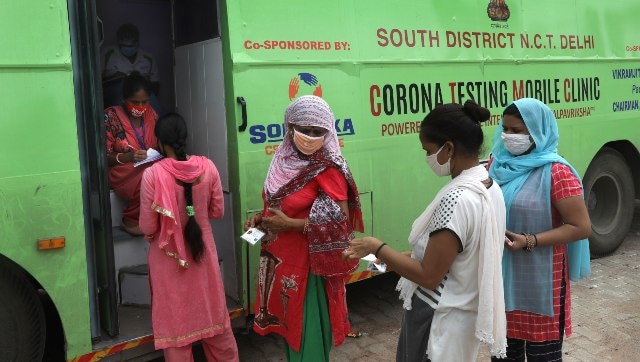 India
The team of researchers from BITS Pilani, Hyderabad, has been engaged in forecasting the spread of COVID-19 in India using advanced statistical learning techniques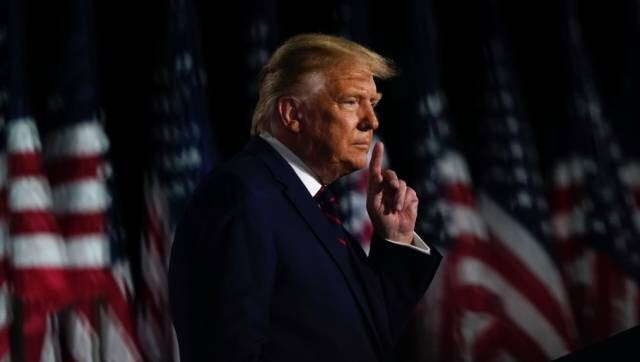 World
The proposal has been brought in view of the abuse of the loopholes in the existing system by China, the Department of Homeland Security said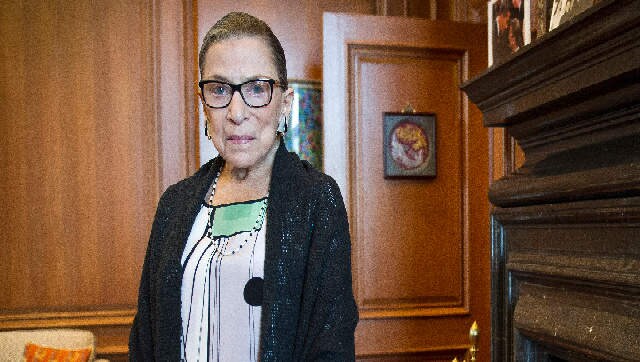 World
Ginsburg became the court's second female justice and a liberal icon for her sharp questioning of witnesses and intellectually rigorous defenses of civil liberties and equal protections under the law