The battle for Mosul: Why it will be a long-drawn conflict between Islamic State and Iraqi forces
This operation against the Islamic State in Mosul is the largest deployment of Iraqi forces since the 2003 US invasion.
Mosul is the second largest city in Iraq. It is the main industrial city in northern Iraq and an important city as far as trade between Turkey and Syria goes. On 10 June, 2014, Mosul fell to the forces of the terrorist group Islamic State. Within 24 hours on that day, thousands of Iraqi troops and policemen stationed in Mosul had discarded their uniforms, thrown down their weapons and fled the city.
The moment marked a humiliating defeat for the country's military, with catastrophic consequences. Islamic State militants went on to overrun the city of Tikrit just north of Baghdad and began to advance on the Iraqi capital, plunging the country into one the deepest security and political crisis since the US-led invasion in 2003.
It was also after the fall of Mosul that Islamic State supremo Abu Bakr al-Baghdadi was declared the terrorist group's "caliphate".
On 17 October, after over two years, Iraqi Prime Minister Haider Al-Abadi announced the start of the massive operation to retake Mosul, an offensive involving some 30,000 troops — a force that includes not only Iraq's conventional army but an array of other armed groups, including Shiite militias, Iraqi Kurdish fighters and Sunni tribal fighters like Atiya.
Naturally, this offensive is one of the most important events in the world today. This operation is the largest deployment of Iraqi forces since the 2003 US invasion.
Who are the players involved in the offensive?
The following are the main forces that are operating in the wider Mosul theatre or may do so. Not all will play a role in the fighting inside the city.
Iraq's elite counter-terrorism force, which spearheaded most key battles against Islamic State, have been involved for a long time. But constant reliance on these troops over the past two years has taken a toll. The Iraqi army has begun playing a more successful role in operations against the jihadists since it was revitalised by US-led training after several of its divisions collapsed during the Islamic State offensive two years ago. The Iraqi police, which includes special forces units, paramilitary federal police and provincial police, is also involved.
A US-led international alliance is carrying out air strikes against Islamic State in Iraq and Syria, and providing training, arms and equipment to forces opposing the terrorists. There are more than 7,500 coalition military personnel deployed in Iraq, over half of them from the United States. Most are in advisory or training roles, but special forces soldiers who have fought the jihadists on the ground have been deployed and coalition forces near Mosul have also targeted Islamic State with artillery.
The Kurdish peshmerga are the armed forces of Iraq's autonomous Kurdish region. They nominally answer to the federal government but in practice operate independently, battling Islamic State along a long front in the country's north.
Hashed al-Shaabi, an umbrella organisation created in 2014, which includes a dizzying array of paramilitary forces who vary widely in skill and in the degree to which they are actually under government control, are also involved, reported AFP.
Iranian forces have also provided advice and other assistance, including funding for various militias fighting Islamic State in Iraq.
Turkish troops are also deployed at a base near Mosul from which they have carried out artillery strikes against Islamic State.
Here's a brief timeline to make it simpler:
Details of the offensive
The battle for Mosul won't end anytime soon.
Iraqi Brigadier General Haider Fadhil told The Associated Press in an interview that more than 25,000 troops, including paramilitary forces made up of Sunni tribal fighters and Shiite militias, will take part in the offensive that will be launched from five directions around the city.
In the morning hours on Monday, convoys of Iraqi, Kurdish and US forces moved east of Mosul along the front line as US-led coalition airstrikes sent plumes of smokes into the air and heavy artillery rounds could be heard.
South of Mosul, Iraqi military units are based at the sprawling Qayyarah air base, but to the city's east, men are camped out in abandoned homes as the tens of thousands of troops massed around the city have overwhelmed the few military bases in the area. Kurdish forces are stationed to the north and east of Mosul.
According to The Sun, the logistical base for the operation must be established at the Qayyarah airbase, which was retaken in early July.
Humanitarian crisis
Mosul is still home to more than a million civilians, according to UN estimates. Military operations are also predicted to displace 200,000 to a million people, according to the United Nations. Just a few kilometers from the eastern front line, rows of empty camps for displaced civilians line the road, but aid groups say they only have enough space for some 100,000 people.
In Geneva, a senior UN official said he's "extremely concerned" for the safety of civilians in Mosul. Stephen O'Brien, the under-secretary-general for humanitarian affairs and emergency relief coordinator, said that as many as "1 million people may be forced to flee their homes in a worst-case scenario."
He warned that families are at "extreme risk" of being caught in crossfire, and that tens of thousands may end up besieged or held as human shields and thousands could be forcibly expelled.
In the midst of a deep financial crisis, the Iraqi government says it lacks the funds to adequately prepare for the humanitarian fallout of the Mosul fight. In some cases commanders say they are encouraging civilians to stay in their homes rather than flee.
"While we may be celebrating a military victory (after the Mosul operation is complete)," said Falah Mustafa, the foreign minister for Iraq's Kurdish region, "we don't want to have also created a humanitarian catastrophe."
This tweet by the United Nations Office for the Coordination of Humanitarian Affairs in Iraq perfectly summarises the crisis in Mosul:
#DidYouKnow #MosulAid could be the largest humanitarian operation this year? Our infographic tells you why. #Iraq https://t.co/q8wzSVqqyf pic.twitter.com/5HGtQfEcsh

— OCHA Iraq (@OCHAIraq) October 17, 2016
Aftermath of the offensive
One of the major concerns is that the combined anti-Islamic State force is actually an uneasy alliance. Reuters reported that Iraq and the United States launched a crucial battle to liberate Mosul without determining how its volatile region will be governed once Islamic State militants are defeated.
The aftermath of a messy battle could be a political nightmare as Sunnis, Kurds and Shiites each try to hold parts of the city they have helped liberate.
While bigger issues will be left for later, plans have been laid for governing and stabilizing Mosul in the near-term after the fighting subsides.
The plan calls for the governor of Mosul's Nineveh province, Nawfal al-Agoub, to be restored and the city divided into sub-districts with local mayors for each. Agoub will govern along with a senior representative from Baghdad and from Erbil, capital of Iraq's autonomous Kurdish region.
Screening procedures for civilians fleeing Mosul have been enhanced, in an effort to learn from the battle for Fallujah, in Anbar province. There, Sunni men and boys were held, tortured and in some cases killed by Shi'ite militia members, who had erected makeshift checkpoints.
US and Iraqi officials are working to ensure displaced civilians take safe routes out of the city, and that checkpoints are overseen by provincial authorities and monitored by international non-government groups.
With inputs from agencies
World
Powell was fully vaccinated and was being treated at Walter Reed National Military Medical Center, his family said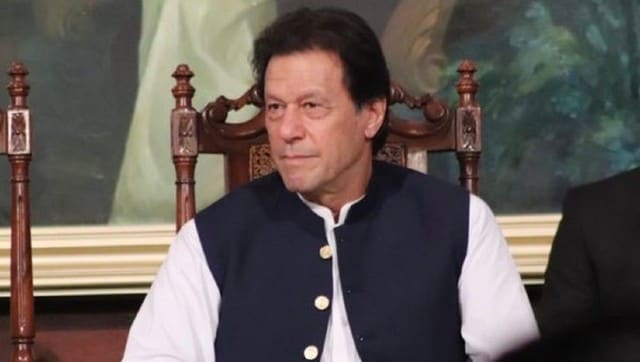 World
Analysts and reports suggest that Pakistan will remain greylisted till the next session of FATF in 2022 as it has failed to curb terror financing of UN proscribed terrorists living in Pakistan
World
While few Iraqis expect meaningful change in their day-to-day lives, the parliament elections will shape the direction of Iraq's foreign policy at a key time in the Middle East, including as Iraq is mediating between regional rivals Iran and Saudi Arabia