Thanks to Modi, the SAARC satellite's time has finally come
After Modi's mention of this useful concept, SAARC satellite is an old idea whose time has come now.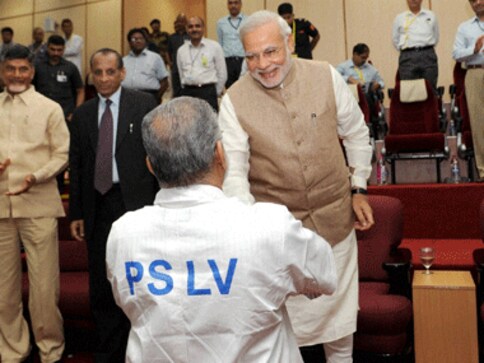 When Prime Minister Narendra Modi, after witnessing the successful launch of the Polar Satellite Launch Vehicle PSLV-C23 from Sriharikota on Monday, called upon the space community to take up the challenge of developing a SAARC satellite that can be dedicated to our neighbourhood as a gift from India, many would have thought that it was a novel idea. But actually it isn't.
The concept of SAARC satellite is quite old and was first discussed at length by SAARC information ministers in Dhaka way back on 26 April, 1998.
While briefing journalists at the end of a two-day first-ever meeting of the group's information ministers on 26 April, 1998, Naeem Hasan, Secretary-General of SAARC, had remarked thus: "We will examine the financial and technical feasibility of establishing a SAARC satellite.''
Hasan had also underlined the enormous work that was needed to be done for launching a SAARC satellite and said: "You cannot set up such a thing (SAARC satellite) overnight. We have called an expert group meeting next month.''
However, the idea could never be implemented, largely because of the India-Pakistan tensions as the Kargil War broke out one year later and the concept of SAARC satellite disappeared from the regional grouping's scheme of things.
What Prime Minister Modi has done today is to revive the good old concept of a SAARC satellite. This augurs well for the grouping which has since expanded to eight members with Afghanistan as the new member in this interregnum.
Modi has the image of being a strong leader and his pointed reference to SAARC satellite indicates that he would be taking personal interest in steering the concept towards fruition. Modi has already demonstrated his out-of-the-box thinking by inviting leaders of all SAARC nations (apart from Mauritius) to his inauguration on 26 May, thus showing the level of importance he attaches to immediate neighbours and SAARC (South Asian Association for Regional Cooperation).
The fact that support to the concept of a SAARC satellite has come from a man like Modi – a known space buff who as Gujarat chief minister had visited the state's remote sensing center for a record 50 times – is indeed a happy development.
SAARC region has got a fairly long coastline (12,000 kms) and real time scientific data are the need of the hour for preventing natural disasters. For centuries, the region has been ravaged by three major natural disasters: earthquakes, landslides and drought. A SAARC satellite will go a long way in addressing these needs.
In August 2011, the New Delhi-based SAARC Disaster Management Centre (SDMC) came up with nine specific road maps in a study entitled "SAARC Road Maps on Risk Management in South Asia". The paper called for substantial augmentation of the existing observational networks in South Asia by using "emerging technologies" such as advanced multi-parametric satellite systems from geo-stationary as well as polar platforms and has noted that the presently available observational network in South Asia is merely 20 to 30 percent of the actual requirement.
The SDMC paper has talked about the multiple benefits of a dedicated SAARC satellite for the entire region. It also remarked as follows: "Remote sensing satellite based products and services have demonstrated their operational potentials in disaster risk reduction related activities. Access to these products/services holds the key for a large number of activities especially at regional level. Among South Asian countries, India is a space faring nation with state-of-the-art constellations of thematic satellites – such as Resourcesat, Cartosat andOceansat/Metsat. The data/products emanating from these satellite constellations are extremely valuable. Access to data/products from Indian Earth Observation (EO) Satellites for disaster risk reduction in the region is an element of policy, needs to be pursued as a priority action."
India is a major leader in peaceful exploration of space and it is for the rest of SAARC countries to use India's existing network of satellites – ISRO already has at least half a dozen operational remote sensing satellites in orbit. Besides, India can also lead from the front in the making of a dedicated SAARC satellite.
After Modi's mention of this useful concept, SAARC satellite is an old idea whose time has come now. One only hopes that the issue is given high priority at the SAARC summit in Kathmandu later this year which the Indian prime minister would be attending.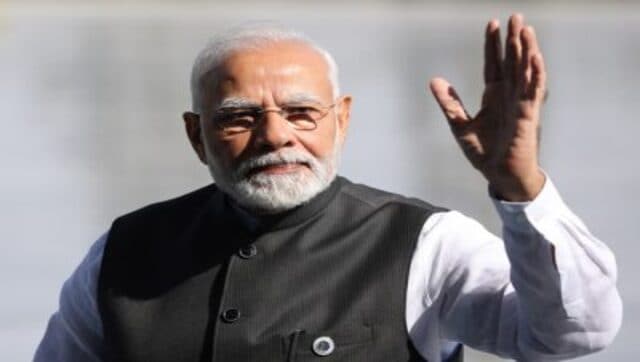 Opinion
Between 2014 and 2022, Narendra Modi not only transformed the BJP into the world's largest political party but, along with Amit Shah, he also helmed a fundamental structural retooling of the party and its support base
India
Social media has been effective at establishing a direct line of interaction between the public and prime minister Modi. Needless to say, the people of India love the digital presence of the PM
India
Since taking charge, PM Modi has stressed achieving self-reliance or AatmaNirbhar Bharat in all senses. He has a firm belief that self-reliance can help bring India on par with other more developed nations