'Thanks again, Dave': Here's how readers reacted after David Cameron's resignation
A lot of the debate about Brexit was centred around Prime Minister David Cameron, who announced his decision to quit his post following the referendum.
At the end of a long campaign characterised by much political posturing, the Brexit vote left opinions in the United Kingdom deeply divided. A lot of the debate was centred around Prime Minister David Cameron, who announced his decision to quit, following the referendum.
Some comments referred to his decision to put the decision on Brexit to a referendum. Cameron's decision to announce a referendum was widely seen as a decision which backfired. For an instance, a comment on an article in The Independent said —
"He lied even in his resignation speech.
'This was an important decision and that is why I felt we must put it to a Referendum'
The referendum was held because he was scared of UKIP ad he wanted to keep the conservative party united."
In the aftermath of Brexit, David Cameron had made a much-discussed speech, in which he had said it would not be right for him to 'try to be the captain that steers our country to its next destination...We should aim to have a new prime minister by the start of the Conservative Party conference in October."
He also said that the verdict must be respected, and that those on the losing side of the argument should also help to make it work.
One comment on his resignation speech on The Guardian said—
When the majority vote comes through in a democractic vote, anybody with some form of self respect and dignity should accept the result in good grace. Cameron has gained respect in his gentleman gesture of bowing out gracefully.
However, some others had a less positive view. There were questions on why he did not resign prior to the referendum, and only did so after the verdict. For instance, one comment on the article in The Guardian said —
Cameron's least forgivable gamble: not vowing before the vote to resign afterwards, regardless of the outcome. That would've gone some way to removing himself from the equation, and perhaps mitigating some of the protest element from the numbers. Instead he gambled on winning so he could keep his job, putting himself first as usual. Thanks again, Dave.
Much of the campaigning on the Brexit issue was on the contention that the UK could not negotiate with the European Union on issues which affected it, including the economy, trade and immigration. Opposing Cameron's campaign for staying in the EU, one comment in The Sun said —
Cameron has lied since he was put in office and still lying now. He could not negotiate before and came away with nothing so how does he think he's going to negotiate if we are forced to remain, he can't.
Find latest and upcoming tech gadgets online on Tech2 Gadgets. Get technology news, gadgets reviews & ratings. Popular gadgets including laptop, tablet and mobile specifications, features, prices, comparison.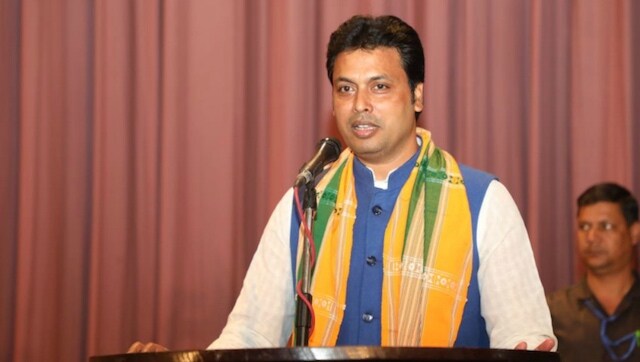 India
Biplab Kumar Deb had stirred a controversy by saying Punjabis and Jats are physically strong but less brainy while Bengalis are known to be very intelligent.
Sports
Small groups of fans were due to attend horse racing, cricket and snooker in the coming days as part of pilot events with coronavirus prevention measures but British Prime Minister Boris Johnson reversed course on Friday.
World
With no vaccine against COVID-19 developed yet, Britain now has three different types of vaccines under order and a total of 230 million doses potentially available.