Thai king commutes death sentence for Myanmar men in British tourist murder case
BANGKOK (Reuters) - Two migrant workers from Myanmar on death row in Thailand for the 2014 murder of two British backpackers had their sentences commuted to life in prison on Friday thanks to a royal decree, their lawyer said. The two workers, Zaw Lin and Win Zaw Htun, were sentenced to death for the murder of David Miller and the murder and rape of Hannah Witheridge, whose bodies were discovered on a beach on the popular tourist island of Koh Tao in September 2014. The two men were convicted and sentenced in 2015 and the verdict was upheld by an appeals court in 2017 and the Supreme Court in August 2019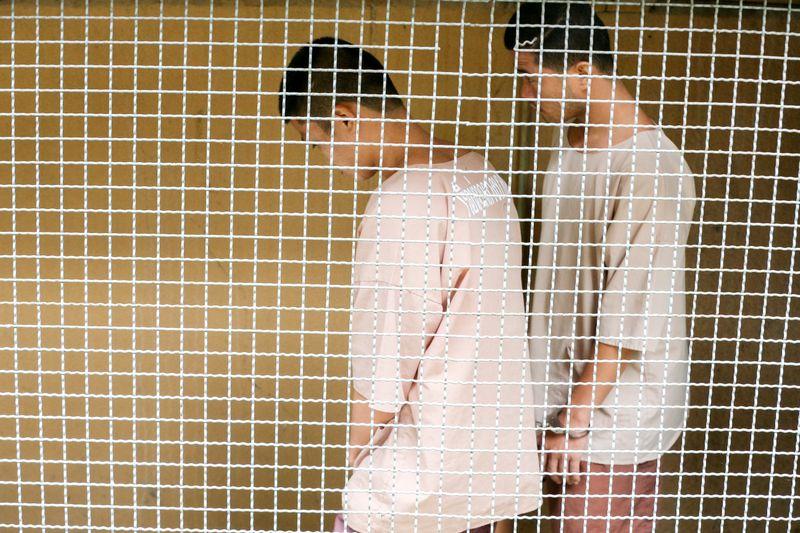 BANGKOK (Reuters) - Two migrant workers from Myanmar on death row in Thailand for the 2014 murder of two British backpackers had their sentences commuted to life in prison on Friday thanks to a royal decree, their lawyer said.
The two workers, Zaw Lin and Win Zaw Htun, were sentenced to death for the murder of David Miller and the murder and rape of Hannah Witheridge, whose bodies were discovered on a beach on the popular tourist island of Koh Tao in September 2014.
The two men were convicted and sentenced in 2015 and the verdict was upheld by an appeals court in 2017 and the Supreme Court in August 2019.
The convictions were mired in controversy with supporters of the two men arguing that they had been framed and that they had initially confessed to the crimes under duress.
Their sentences will be reduced to life imprisonment after a royal pardon decree was published on Friday, their lawyer Nakhon Chompuchat told Reuters.
"The two are eligible under a section in the royal pardon decree to get their death sentences reduced to life imprisonment," Nakhon said.
"They will also have a chance to get their sentences reduced further on good behaviour."
The decree published on Friday said the royal pardons were granted to commemorate the king's birthday on July 28 and to "illustrate the king's clemency".
It was not immediately clear how many prisoners were eligible for pardons or reduction of sentences under different criteria listed in the decree.
(Reporting by Panarat Thepgumpanat; Writing by Patpicha Tanakasempipat; Editing by Nick Macfie)
This story has not been edited by Firstpost staff and is generated by auto-feed.
World
BAGHDAD (Reuters) - Rockets hit near U.S. forces and contractors in Iraq on Wednesday, including an air base north of Baghdad and a military base at Baghdad International Airport, the Iraqi army and security officials said. The army reported at least three rockets hit Balad air base, where U.S
World
By Silvia Ognibene and Silvia Aloisi FLORENCE, Italy (Reuters) -Italian police have arrested a Chinese couple accused of running a leather goods business which exploited immigrant workers it employed to make handbags for a Burberry supplier, according to an arrest warrant seen by Reuters. Tax police in Florence said in a statement that the two Chinese nationals were arrested on Wednesday as part of an investigation into alleged labour exploitation and tax fraud and that restrictive measures had been imposed on two other family members, including a ban on them leaving Italy
World
WASHINGTON (Reuters) - The United States on Wednesday blacklisted four Nicaraguans, including a daughter of President Daniel Ortega, as Washington warned it would continue to use diplomatic and economic tools against members of the leftist government engaged in repression. The U.S. State Department called on Ortega to release detained presidential candidates as well as other civil society and opposition leaders arrested over the past week in what Washington called "an increasing wave of repression." "There are costs for those who are complicit in the regime's repression.