Texas church attack leaves 26 dead: Shooter Devin Kelley served in the US Air Force, was dishonourably discharged
A shooter identified as Devin Kelley killed 26 people in a shooting in a small-town Texas church on Sunday morning.
A shooter armed with an assault rifle and wearing a ballistic vest killed 26 people in a shooting in a small-town Texas church on Sunday morning.
Authorities say 26 people were killed and about 20 others injured in the attack at the First Baptist Church in Sutherland Springs, 30 miles southeast of San Antonio.
"We believe he's a young white male, maybe in his early 20s. He was dressed in all black, tactical-type gear and was wearing a ballistic vest," said Freeman Martin, regional director of the Texas Department of Public Safety.
The shooter, who was found dead, was armed with a "Ruger AR assault-type rifle," he said.
The Pentagon has confirmed the suspect identified in the mass shooting at a Texas church previously served in the Air Force. In a brief statement, the Pentagon says Devin Kelley was an airman "at one point," but additional details about his time in the Air Force were not immediately available.
CBS News reported that Kelley served in the US Air Force between 2010 and 2014. He was dishonourably discharged and court martialed in May 2014. Kelley's date of birth is listed as 21 February, 1991. As of now, law enforcement has not declared any motive in the case.
Officials — speaking on the condition of anonymity because they weren't authorised to discuss the investigation — said Kelley lived in a San Antonio suburb and doesn't appear to be linked to organised terrorist groups. The official said investigators are looking at social media posts Kelley may have made in the days before Sunday's attack, including one that appeared to show an AR-15 semiautomatic weapon.
A law enforcement official told The Daily Beast that it is "assumed" that Kelley used the same rifle in the church was photographed on Facebook. Kelley dropped his rifle on exiting the church and was pursued by a civilian with a shotgun and died near the city of New Berlin. It is unclear if Kelley was killed or died from a self-inflicted gunshot wound.
With inputs from agencies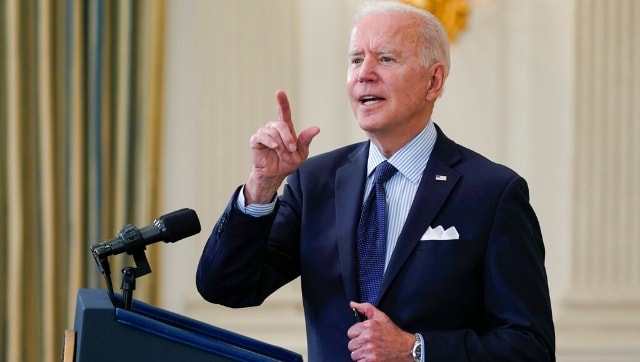 World
The Joe Biden-led administration would look for violation of rules which have damaged global supply chains and will address bottlenecks in the semiconductor, construction, transportation and agriculture sectors
World
Sister Lucy said she had no information about her appeal being taken up for trial, and that the move amounted to injustice and was against the truth.
World
Lawyers and advocates question why most of the children are at unlicensed shelters.