Tell Pakistan to keep minorities safe: US committee tells Obama
The statement from the US committee comes in the wake of Thursday's bombings, which killed 120 people across Pakistan.
Washington: Strongly condemning a series of terror attacks this week targeting Pakistani Shia Muslims, a US Congress-established body on religious freedom today asked the Obama Administration to impress upon Islamabad to ensure protection of minorities in the country.
"The murder of innocent civilians because of their religious beliefs is outrageous and tragic, and we extend our condolences to their families," said Katrina Lantos Swett, chairman of the US Commission on International Religious Freedom (USCIRF).
"In response, the Pakistani government must take concrete and meaningful action to protect the minority Shia Muslim community," Swett said.
"Over the past year, more than 400 Shia reportedly have been murdered. If the government doesn't crack down on militants openly targeting Shia Muslims, the body count will continue to rise and the religious life of the Shia community will further be threatened," she added.
The USCIRF statement comes in the wake of Thursday's bombings, which killed 120 people across Pakistan, including 81 who died in twin bombings on a pool hall in a Shia area of Quetta in Balochistan province.
Lashkar-e-Jhangvi, a Sunni militant group affiliated with the Pakistani Taliban, claimed responsibility for the attack.
"The Pakistani government has not acted and the worsening climate has reached critical levels for all religious communities in Pakistan, Muslim and non-Muslim alike," said Lantos Swett.
In addition to the increasing number of targeted attacks on Shia Muslims, USCIRF is aware of 17 individuals who are on death row and 20 serving life sentences under Pakistan's blasphemy law.
Furthermore, the murderers of Shahbaz Bhatti, the assassinated Federal Minister for Minority Affairs, remain at large and the investigation has ended.
The Ahmadi community continues to suffer from violence, discrimination and abuse, and Hindus increasingly are among the victims of Pakistan's climate of intolerance.
PTI
Find latest and upcoming tech gadgets online on Tech2 Gadgets. Get technology news, gadgets reviews & ratings. Popular gadgets including laptop, tablet and mobile specifications, features, prices, comparison.
India
During a search operation in the Shahi Ghat area, Maoists exploded an IED and fired upon a police team, in which two personnel were critically injured, a senior officer said
India
Preliminary investigation revealed that the three men accused of the crime already knew the girls. The police is investigating allegations that the trio also filmed the sexual assault on their phones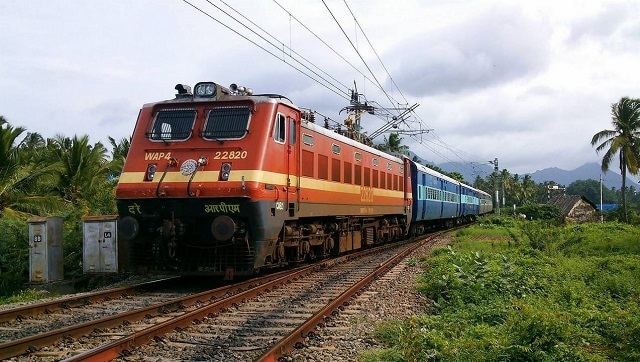 India
Instead of halting at the next scheduled stop of Jhansi, the express train continued till Bhopal, 241 kilometres away from Lalitpur station