Taliban writes open letter to 'American people' asking them to pressure US into troops' withdrawal from Afghanistan
In a rambling nearly 3,000-word letter issued on Thursday, the Taliban urged the 'American people' to press their government to withdraw from Afghanistan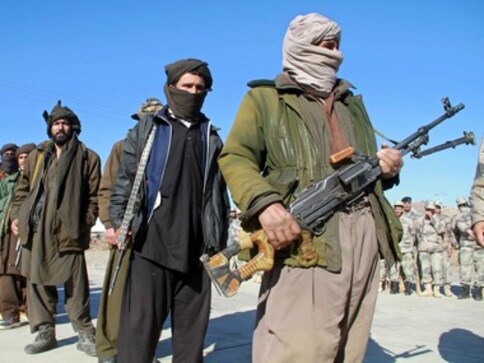 Kabul: In a rambling nearly 3,000-word letter issued on Thursday, the Taliban urged the "American people" to press their government to withdraw from Afghanistan, reminding them that the Afghan war is the longest conflict in which they have been embroiled, and at a cost of "trillions of dollars."
The letter was addressed to "the American people, officials of independent non-governmental organisations and the peace loving Congressmen."
It repeated the Taliban's longstanding offer of direct talks with Washington, which the United States has repeatedly refused, saying peace negotiations should be between the Taliban and the Afghan government.
The letter promised a more inclusive regime, education and rights for all, including women. However, it seemed to rule out power-sharing, saying they had the right to form a government.
"Our preference is to solve the Afghan issue through peaceful dialogue," the letter said. "America must end her occupation and must accept all our legitimate rights, including the right to form a government consistent with the beliefs of our people."
Despite informal and regular contact between the Taliban and senior Afghan officials, there are no prospects of early public peace talks that could bring an end to the protracted war.
In the letter, the Taliban railed against widespread corruption in the government and a burgeoning narcotics industry, from which officials say the insurgents make millions of dollars in taxes and tolls, charging those dealing in the drugs to move their illicit cargo to market. Afghanistan is the worlds largest producer of opium, the raw material used to make heroin.
The letter assailed US President Donald Trump's strategy announced last August that called for military force to bring a more compliant Taliban to the negotiation table.
"If the policy of using force is exercised for a 100 more years and a 100 new strategies are adopted, the outcome of all of these will be the same as you have observed over the last six months," the letter said.
World
Musk has done similar polls in the past, asking followers last year if he should sell stock in his electric car company Tesla. Following that poll, he sold more than $1 billion in shares
World
Since taking control of Afghanistan, the Taliban has erased women from public life by restricting their access to workplaces and education. The most recent move see women being banned from visiting parks and gyms — even if accompanied by a male 'chaperone'
Politics
The meeting between Pakistan's Minister of State Hina Rabbani Khar and Amir Khan Muttaki, Acting Foreign Minister of Afghanistan took place a day after the Pakistan Taliban (TTP) declared that it will no longer observe a month-long ceasefire with the Pakistani government, raising security concerns i