Taliban suffer setback as key commander killed in drone strike
 A key commander of the Taliban militant group was killed during a drone attack in Afghanistan's Kunar province
Kabul:  A key commander of the Taliban militant group was killed during a drone attack in Afghanistan's Kunar province, a police official said on Monday.
"Acting upon intelligence report, security forces conducted a drone attack on Taliban hideouts in Chapa Dara district on Sunday evening, killing key Taliban commander Mullah Asmatullah," the official said.
According to security sources, Mullah Asmatullah was the commander of some 100 fighters and his elimination could prove to be a major setback to the militant group, Xinhua reported.
IANS
Find latest and upcoming tech gadgets online on Tech2 Gadgets. Get technology news, gadgets reviews & ratings. Popular gadgets including laptop, tablet and mobile specifications, features, prices, comparison.
World
Pakistan has its own system of indefinite detention and house arrest, where terrorists are kept far from the prying eyes of courts and the media
World
Hazaras are said to be disproportionately targeted by sectarian violence as they are easily identifiable due to their distinctive physical appearance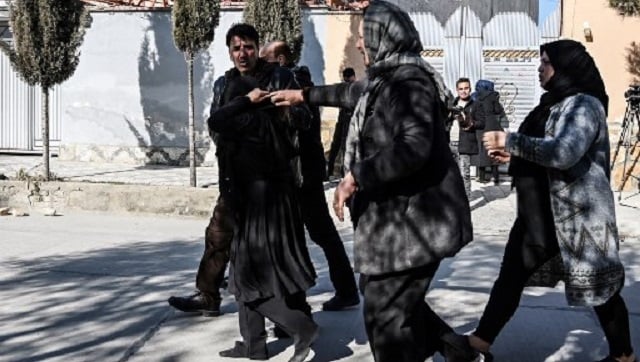 World
The attack comes just two days after the Pentagon announced it had cut troop levels in the country to 2,500, as part of its deal with the Taliban to withdraw all forces by May 2021