Taliban leader Akhunzadah vows to fight on until NATO troops are withdrawn from Afghanistan
Leader of the Afghan Taliban said that a planned US troop surge will not end the war in the country and vowed to fight on until a full withdrawal of NATO troops
Kabul: The leader of the Afghan Taliban said on Friday that a planned United States troop surge will not end the protracted war in the country and vowed to fight on until a full withdrawal of NATO troops from Afghanistan.
The remarks by Maulvi Haibatullah Akhunzadah came in a message ahead of the Muslim holiday of Eid-al-Fitr, something the Taliban do every year to rally followers.
In this year's message, the militant leader seemed to harden his stance, saying the Afghan government is too corrupt to stay on and warning of another civil war in Kabul — along the lines of the 1992 fighting when mujahedeen groups threw out the Communist government in Afghanistan and turned their guns on each other. That conflict killed more than 50,000 civilians and gave rise to the Taliban.
Akhunzadah also boasted of allegedly growing international support, saying "the mainstream entities of the world admit (the Taliban) effectiveness, legitimacy and success," an apparent reference to reports of overtures by Russia and China to the Taliban amid concerns of an emerging Islamic State affiliate in Afghanistan.
While the Islamic State affiliate's stronghold is in eastern Afghanistan's Nangarhar province, the branch has managed also to stage high-profile attacks elsewhere, including in Kabul, and there have been reports of its activity in northern Afghanistan. The presence of battle-hardened Uzbek militants in the ranks also further worries Moscow.
After urging Afghans to embrace holy war, or jihad, to oust foreign troops, Akhunzadah's rambling message went on to touch upon the conflict between Gulf Arab states and Qatar, saying he was "saddened" by the feud.
The kingdom of Saudi Arabia, along with United Arab Emirates, Bahrain and Egypt have accused Qatar of supporting extremists, a charge that Doha denies.
World
The Afghan foreign ministry said that daughter of the ambassador to Islamabad, Silsila Alikhil, was kidnapped and mistreated by unknown individuals for several hours on Friday. She received medical treatment at a hospital after her release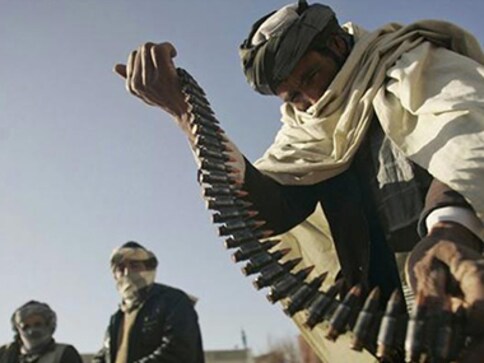 World
Meanwhile, Human Rights Watch on Friday said Taliban forces that have taken control of districts in Kandahar have detained hundreds of residents whom they accuse of association with the government
World
This year's hajj, with participants chosen through a lottery, is larger than the pared-down version staged in 2020 but drastically smaller than in normal times