Taliban attack in Afghanistan's Badghis province kills four Afghan troops; NATO airstrike in Logar claims 10 lives in separate incidents
In two separate incidents, Taliban insurgents killed four troops in an ambush and NATO airstrike called by Afghan special forces claimed 10 lives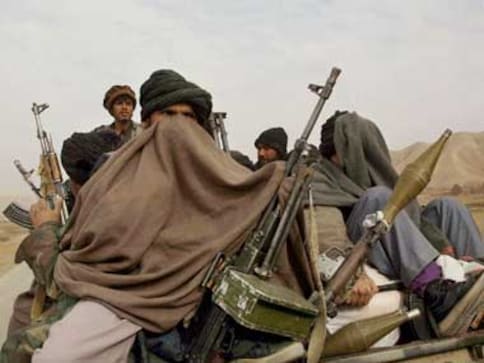 Kabul: Afghan officials say a Taliban assault on a military convoy in southwestern Badghis province left four Afghan soldiers dead.
Mohammad Nasir Nazari, a member of the Badghis provincial council, says the ambush by the Taliban insurgents on the convoy travelling early on Thursday through the provincial capital of Qalay-e-Now, also wounded seven soldiers.
Separately, Afghan special forces called in a NATO airstrike during an operation late on Wednesday against Taliban fighters in eastern Logar province.
Provincial council chief Mohammad Nasir Ghyrat says 10 died in that airstrike but that it isn't immediately how many civilians were among the dead.
The Logar governor's spokesman Khalid Safai says an investigation was underway.
NATO did not immediately comment on the strike.
A resurgent Taliban stage near-daily attacks on Afghan forces, leaving many casualties.
World
Since the hardline Islamists seized power last August they have closed several bodies that protected the freedoms of Afghans, including the electoral commission and the ministry for women's affairs
World
Taliban chief Hibatullah Akhundzada's decree also said that if women had no important work outside it was 'better they stay at home'
World
The decree calls for women to only show their eyes and recommends they wear the head-to-toe burqa