Taiwan police locks down suspect after train blast in Taipei
The motive behind the Taipei train blast is unclear and the police are still investigating whether the suspect had any accomplices.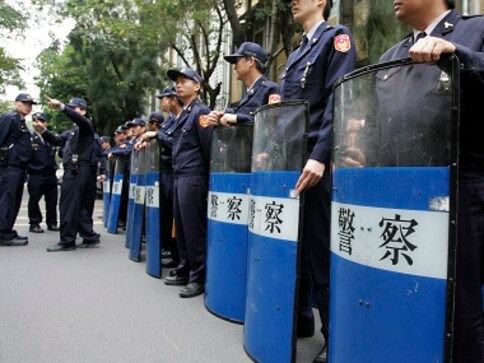 Taipei: Taiwan police said Friday they suspected a 55-year-old man of setting off a pipe bomb on a train in Taipei, injuring 25.
The blast, which occurred late Thursday as the train was pulling into a station, was earlier ruled out as a terrorist attack but left many passengers suffering burns and five were initially reported as in critical condition.
The suspect surnamed Lin is among those severely injured and is currently in the hospital, according to the National Police Agency.
"But as he suffered serious injuries... he is unable to speak, so we are not yet able to make further interrogations," Wang Pao-chang, head of the agency's Taipei branch, told reporters.
Lin's motive remains unclear and the police are still investigating whether he had any accomplices, Wang added.
DNA on a red canvas bag found in the carriage's toilet matched that of the suspect, whose clothing and shoes were also marked with gunpowder, according to a police statement.
Two passengers in the carriage recalled that the explosion happened after a middle-aged man made a pulling motion with a tube-shaped object, it added.
Premier Lin Chuan said the blast was caused by someone with "malicious intent".
Police said a 47-centimetre steel pipe filled with explosive material appeared to be the cause of the blast, which Wang said was a "roughly made" improvised explosive.
Local media quoted eyewitnesses as saying they had seen a man carry a black rectangle-shaped object onto the train.
Images from inside the train carriage showed shattered glass on the floor and part of a side wall blackened by flames.
Passengers rushed off the train once it reached the station.
"I saw fire from the lights and I heard a sound and my hair was on fire," one woman told a local news channel.
The last major attack on Taipei's public transit was when a college student killed four people in a stabbing spree in 2014 on the metro, shocking the island and prompting a security overhaul.