Taiwan-China relations frost further over appointment of controversial diplomat
In an act seen by critics as further irk China, Tsai's office announced that Tien Hung-mao, who is known for his pro-independence stance, will head the key Straits Exchange Foundation
Taipei: Taiwan's already frosty relations with Beijing are set to cool further after the appointment of a controversial diplomat to handle cross-strait ties sparked a backlash.
Beijing still sees self-ruling Taiwan as part of its territory and has been piling pressure on new president Tsai Ing-wen to acknowledge that there is only "one China".
It deeply mistrusts Tsai, whose Democratic Progressive Party (DPP) is traditionally pro-independence. Beijing has cut official communications with Tsai, who took office in May and has not backed the "one China" concept — unlike her Beijing-friendly predecessor Ma Ying-Jeou.
In an act seen by critics as further agitating Beijing, Tsai's office announced late on Wednesday that Tien Hung-mao, who is known for his pro-independence stance, will head the key Straits Exchange Foundation (SEF).
SEF and its Chinese counterpart The Association for Relations Across the Taiwan Straits are semi-official bodies set up to deal with issues too legally or politically delicate to be handled through official government channels.
Following the appointment, the top Chinese official in charge of Taiwan ties urged the SEF to recognise that there is only one China.
"The key to the question is the political basis that authorises negotiations," Zhang Zhijun, head of China's Taiwan Affairs Office, said in a statement. The appointment of Tien could push cross-strait ties into a "dead-end alley", the Taipei-based China Times newspaper quoted unnamed sources in China as warning.
There was also a domestic backlash against Tien's appointment - one senior SEF advisor tendered his resignation on Thursday in protest. Tien served as foreign minister under former DPP president Chen Shui-bian, who oversaw mounting tensions with Beijing during his 2000-2008 term over his policies promoting the island's independence.
Taiwan and China split in 1949 after a civil war but Beijing has repeatedly warned Taipei against seeking a formal breakaway.
Taiwan's minister on China affairs defended Tien's appointment. "We are showing goodwill to mainland China as Tien is very familiar with China affairs. He is pragmatic and rational," said Chang Hsiao-yueh, chairwoman of the Mainland Affairs Council.
World
The scheme, launched on 16 July, effectively puts a price on emitting carbon.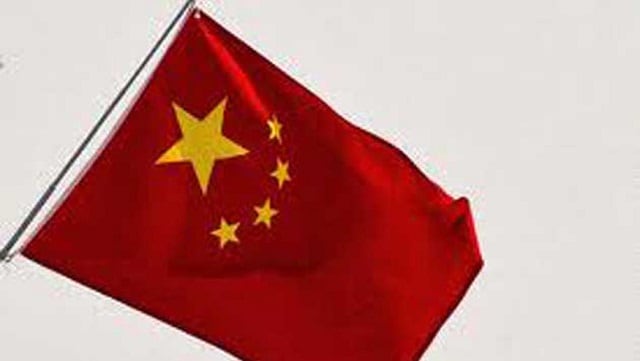 India
If China can creep its way into injecting its dark ideology in the world's most powerful democracy, it is difficult to believe that it has not compromised India's own political, academic and media ecosystems.
World
In the viral videos, commuters are seen battling for their lives in more than waist-deep floodwaters on a subway train