Syrian opposition activists have released haunting footage showing a young boy rescued from the rubble in the aftermath of a devastating airstrike in Aleppo.
The image speaks volumes of the horror and trauma faced by thousands of children caught in the crossfire in the Syrian civil war. It is a vivid reminder of the tragedies that the war has been spreading.
The image of the stunned and weary looking boy, sitting in an orange chair inside an ambulance covered in dust and with blood on his face, encapsulates the horrors inflicted on the war-ravaged northern city and is being widely shared on social media.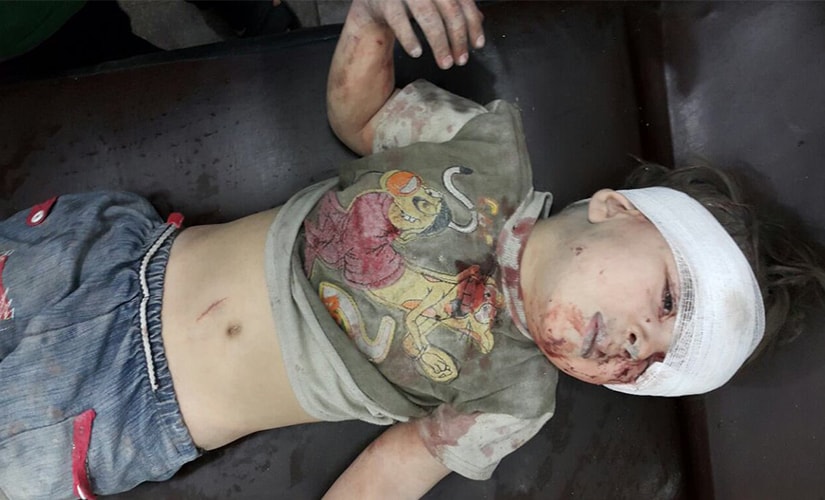 The five-year-old Omran Daqneesh can be seen sitting stunned at the back of the ambulance. He was reportedly one of the five children injured in the military strike.
Osama Abu al-Ezz confirmed he was brought to the hospital known as "M10" on Wednesday night following an airstrike on the rebel-held neighborhood of Qaterji with head wounds, but no brain injury, and was later discharged.
Rescue workers and journalists arrived at Qaterji shortly after the strike and began pulling victims from the rubble. "We were passing them from one balcony to the other," said photojournalist Mahmoud Raslan, who took the iconic photo. He said he had passed along three lifeless bodies before receiving the wounded boy.
In the video posted late Wednesday by the Aleppo Media Center, a man is seen plucking the boy away from a chaotic nighttime scene and carrying him inside the ambulance, looking dazed and flat-eyed. The boy then runs his hand over his blood-covered face, looks at his hands and wipes them on the ambulance chair.
With inputs from AP
Updated Date: Aug 18, 2016 18:13 PM