Syrian army takes Palmyra citadel, IS commander killed | Reuters
BEIRUT/WASHINGTON Islamic State fighters were on the retreat in the strategic Syrian city of Palmyra on Friday, as the United States said it probably killed several senior leaders of the militant group this week including its top finance officer.
BEIRUT/WASHINGTON Islamic State fighters were on the retreat in the strategic Syrian city of Palmyra on Friday, as the United States said it probably killed several senior leaders of the militant group this week including its top finance officer.
The double blow to the hardline Islamist group in its self-declared caliphate, which covers huge areas of Syria and Iraq, came three days after Islamic State suicide bombers killed 31 people in Brussels, the worst such attack in Belgian history.
Syrian soldiers fighting to retake the desert city of Palmyra from Islamic State forces recaptured its old citadel on Friday, various media reported. The citadel overlooks some of the most extensive ruins of the Roman empire.
Many of Palmyra's temples and tombs have been dynamited by Islamic State fighters in what the United Nations described as a war crime, although television footage on Friday showed that at least some colonnades and structures still standing.
The recapture of Palmyra, which the Islamist militants seized in May 2015, would mark the biggest reversal for Islamic State in Syria since Russia's intervention turned the tide of the five-year conflict in President Bashar al-Assad's favour.
The city controls routes east into the heartland of territory held by the militants, including province of Deir al-Zor and the Islamic State's de facto capital in Raqqa.
The Syrian Observatory for Human Rights monitoring group said on Friday an Islamic State leader was killed when his car was targeted in a strike on Raqqa on Thursday night.
It did not identify the dead militant, but U.S. Defense Secretary Ash Carter said the group's top finance officer and other senior leaders were likely killed this week in a major offensive targeting its financial operation.
Carter said the United States believes it killed Haji Iman -- an alias for Abd ar-Rahman Mustafa al-Qaduli, a senior Islamic State leader in charge of the group's finances as well as some plots and external affairs.
"We are systematically eliminating ISIL's cabinet," Carter told reporters at a briefing at the Pentagon, using an acronym to refer to the group.
U.S. officials said they were helping Iraqis prepare for a major operation in Mosul to take back more territory from the militant group.
STRATEGIC PRIZE
The scale of Friday's fighting for Palmyra reflected how much of a strategic prize the city represents, with jets launching dozens of air strikes and soldiers firing mortar barrages, while Islamic State fighters hit back with two car bombings.
Russian warplanes have continued to back up the Syrian army and its allies, despite Moscow's recent announcement that it was withdrawing the bulk of its military forces.
Its planes carried out 41 sorties between Tuesday and Thursday in support of the Palmyra offensive and destroyed 146 targets, Russian news agencies reported on Friday, citing the Russian Defence Ministry.
Beirut-based television channel Al-Mayadeen, broadcasting from the edge of Palmyra, showed a low-flying jet carry out three air strikes against what it said were Islamic State fighters withdrawing from the old citadel back into Palmyra.
"Army units took control over Palmyra's ancient citadel... after dealing with the last Daesh terrorist groups," state news agency SANA said. "They are continuing their operations to restore security and stability to the city".
A ceasefire backed by the United States and Russia covers most of Syria but not areas held by Islamic State. The first truce of its kind since war began five years ago has been accompanied this month by the first peace talks attended by Assad's government and most of the groups opposed to him. Meanwhile, Damascus has turned its fire on Islamic State.
Moscow is the main ally of Assad's government, while Washington and other Western countries have backed foes trying to overthrow him during five years of civil war that has killed 250,000 people and led to the world's worst refugee crisis.
Both powers are committed to fighting Islamic State and have backed a new diplomatic push to end fighting on other fronts.
A Russian special forces officer was killed in combat near Palmyra in the last week, Interfax said, suggesting the Kremlin has been more deeply engaged in the Syrian conflict than it has acknowledged.
Soldiers interviewed on Mayadeen and Syrian television said that the army was completing the capture of high ground overlooking Palmyra.
"JOY AFTER TRAGEDY"
Syria's antiquities chief Maamoun Abdulkarim said that driving Islamic State out of Palmyra would be a victory for the whole world.
"After all the tragedy we have suffered in Syria for five years, and the 10 months in Palmyra after it fell...it's the first time we feel joy," Abdulkarim told Reuters.
"We pray for victory soon, so that the damage is limited. Palmyra, under their control, was the loss of a civilisation."
U.N. envoy Staffan de Mistura has set out a common blueprint for a political process aimed at ending the civil war, and said on Thursday talks would tackle the divisive issue of a post-war transition when the warring sides gather again next month.
Progress has been slow, with the government delegation and its opponents disagreeing fundamentally on the terms of such a transition, including whether Assad must leave power.
After talks in Moscow on Thursday, Russia and the United State said they agreed to use their influence over both sides in the conflict to speed things up.
U.S. Secretary of State John Kerry said that would involve Assad making "the right decision" which would lead to a genuine transition.
But Interfax quoted Russian Deputy Foreign Minister Sergei Ryabkov on Friday as saying that Washington now understood Moscow's position that Assad's future should not be discussed at the moment.
(Additional reporting by Kinda Makieh in Damascus and Mostafa Hashem in Cairo; editing by Peter Graff and John Stonestreet)
This story has not been edited by Firstpost staff and is generated by auto-feed.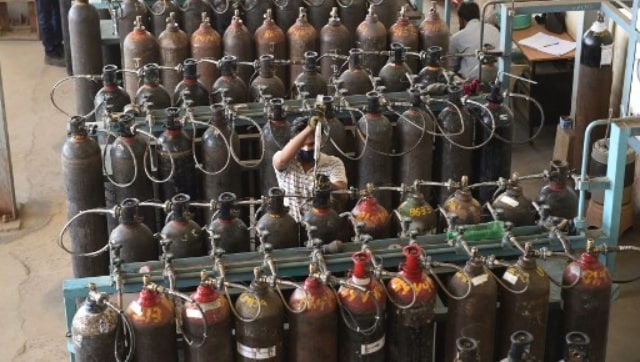 World
As health systems near their limit in places like India and Nepal, a resetting of global priorities towards disaster anticipation rather than merely disaster management is required.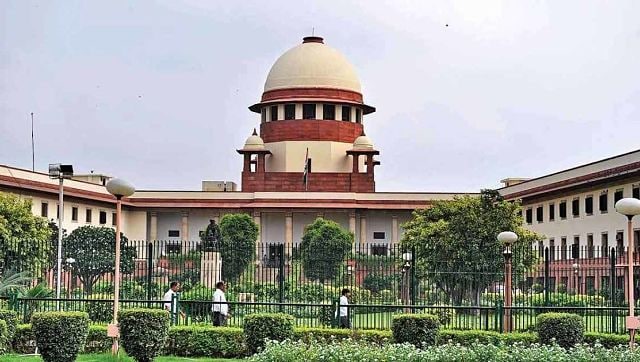 India
The court had stayed contempt proceedings initiated by the Delhi HC over the Centre's failure to supply sufficient oxygen to Delhi, adding that 'putting officers in jail' is not the solution
science
In a preview of the discussions, Blinken said, "We won't trade shots in arms for political favours. This is about saving lives."