Obama, US allies to discuss European unity, Syria and IS in key Germany meet
President Barack Obama and top US allies are gathering to discuss issues that he says are putting European unity 'under strain.'
Aerzen (Germany): Taking advantage of his German visit, President Barack Obama and top US allies are gathering to discuss issues that he says are putting European unity "under strain."
Monday's meeting in Hannover, Germany, comes on the final day of Obama's two-day visit to push for the conclusion of negotiations on a US-Europe trade deal.
German Chancellor Angela Merkel, British Prime Minister David Cameron, French President Francois Hollande and Italian Prime Minister Matteo Renzi were joining Obama.
In a speech on US-European relations, to be delivered before the meeting, Obama planned to announce the deployment of 250 US military personnel, mostly Army Green Berets, to Syria to assist local forces fighting the Islamic State group.
The deployment would bring to 300 the number of US forces battling extremists in the war-torn country.
The move will significantly increase the US presence in Syria and comes a week after Defense Secretary Ash Carter announced the deployment of more than 200 troops to Iraq, where the Islamic State also controls territory, along with the first shipment of Apache helicopters. About 50 US special operations forces have been operating in Syria.
The high-level talks between the US and its major European allies come a month after IS militants claimed responsibility for attacks that killed more than 30 people in Brussels, just across the German border.
Obama's sessions with leaders during a week of stops in Saudi Arabia, London and Germany focused on the IS threat.
Topping the agenda today are efforts to counter the IS. Other topics include refugee migration, Syria, Russia, Ukraine and Libya.
The leaders are also expected to discuss additional steps by NATO allies to address challenges on Europe's eastern and southern borders, along with efforts to spur agreement on the trade deal.
Obama recently said that failure to plan for the fallout in Libya after the toppling of leader Muammar Gaddafi was his biggest mistake as president.
Libya since has descended into chaos and become a base for IS. The leaders are likely to discuss how they can work with a newly installed, UN-backed unity government to keep IS extremists from further tightening their grip on the North African country.
Obama has said he has no plans to send in ground troops, calling it an unnecessary step that would send the wrong signal.
He discussed assistance to Libya during separate meetings with Cameron and Merkel in recent days. At a news conference on Sunday, alongside Merkel, Obama said having the unity government "requires us to do everything we can to encourage it."
World
Less than a week after Hurricane Ida battered the Gulf Coast, President Joe Biden walked the streets of a hard-hit Louisiana neighborhood on Friday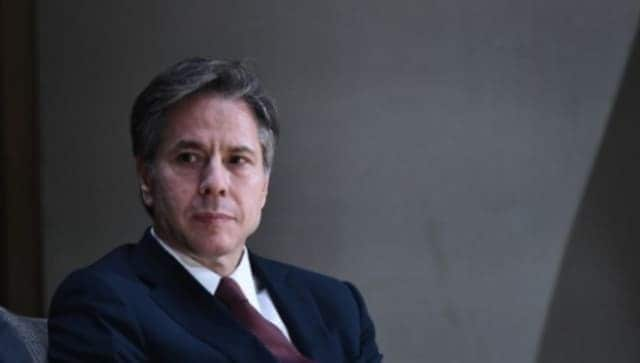 World
Had US not followed through with the previous dispensation's commitment, attacks on US forces and allies would have resumed and Taliban's assault on Afghanistan would have commenced, he argued
World
Western Europe has struggled to integrate significant Muslim populations into mainstream society