Syria crisis: Why India is wary of US military intervention
India would like the UN Security Council, rather than US-led forces, to take 'deterrent' action against Syria to prevent a repeat of chemical attacks.
New York: The US is examining ways to attack Syria without the approval of the United Nations, but there is unease in the region about another Western military intervention. US defence officials have said America is considering cruise-missile strikes from navy ships in the Mediterranean.
India would like the UN Security Council, rather than US-led forces, to take "deterrent" action against Syria to prevent a repeat of chemical attacks. Syrian President Bashar al-Assad says his troops didn't use nerve gas in an attack last week on a rebel-held suburb in a Damascus where over 1,000 people died and blamed rebels for the attack. But the US isn't buying it.
The US is examining ways to attack Syria without the approval of the UN as it feels Russia, who has been a staunch ally of Syria, would likely veto any military action. As a result, the Obama administration has contacted North Atlantic Treaty Organization (NATO) allies about supporting a military operation against Syria. NBC reported on Tuesday that the US could hit Syria with three days of missile strikes, perhaps beginning Thursday, in an attack meant more to send a message to Assad than to topple him.
The Syrian crisis couldn't have come at a worse time for India. The price of oil jumped more than $2 on Tuesday, to above $108 a barrel, after US Defense Secretary Chuck Hagel said American forces were ready to act on any order by President Barack Obama to strike Syria.
"For many in the government the similarities with the 1991 crisis seem eerie: then, the first Gulf war had thrown oil prices in turmoil and was believed to be the indirect trigger for India's balance of payments crisis. The problem, as sources said, is that India's uncertain economic situation means it's more vulnerable to external shocks," said The Times of India.
The rout in the rupee was exacerbated on Tuesday by jitters over the prospect of a US military strike in Syria. With expectations that the US Federal Reserve is about to scale back its monetary stimulus, investors have already been punishing economies like India and Turkey that rely the most on short-term foreign money to fund trade deficits. The gaping current account deficit has put grinding pressure on the rupee which slumped 2.9 percent on Tuesday to 66.190 per dollar, surpassing the previous low set on 22 August.
India is wary of what kind of regime may eventually replace the Assad dynasty. An Islamist grouping assuming power may, for example, overturn Assad's pro-Indian policies.
In 2005, the US was thoroughly peeved when India's Oil & Natural Gas Corp and CNPC China Al Furat Petroleum Company won a joint bid to acquire 37 percent of Petro-Canada's stake in the Syrian al-Furat oil and gas fields for $573 million. In addition, India has extended a credit line of $100 million (which is the first tranche of $240 million credit) to partially finance the expansion of Syria's Tishreen Power Plant.
In 2011, when India was the president of the UN Security Council on a two-year rotation, it lined up with Brazil, Russia, China and South Africa to oppose a US move to power through a sanctions resolution to punish Syria for its crackdown on activists. India has had no reason to annoy a country that has offered support to India over the Kashmir issue and its quest for a permanent seat on the UN Security Council.
However, India did push beyond its traditional reserve by marshaling a statement condemning Syria for "widespread violations of human rights and the use of force against civilians" soon after it took over the UN Security Council chair.
It's hard to tell whether America will wait for UN chemical weapons inspectors due to start a second day of investigations in the suburbs of Damascus to come back with their findings. Russia and China have stepped up their warnings against military intervention in Syria, with Moscow saying any such US action would have "catastrophic consequences" for West Asia.
"Attempts to bypass the Security Council, once again to create artificial groundless excuses for a military intervention in the region are fraught with new suffering in Syria and catastrophic consequences for other countries of the Middle East and North Africa," said Russian foreign ministry spokesman Alexander Lukashevich called on the US to observe international law.
However, the US said on Monday that there is "undeniable" proof that Assad's regime was responsible for the chemical weapons attack on August 21 in the capital's eastern suburbs.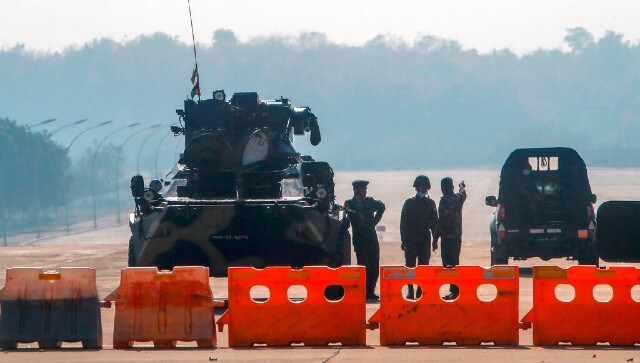 World
For weeks, residents say, troops have been going door to door alongside power company workers to extract payments in major urban areas, including the nation's two largest cities, Yangon and Mandalay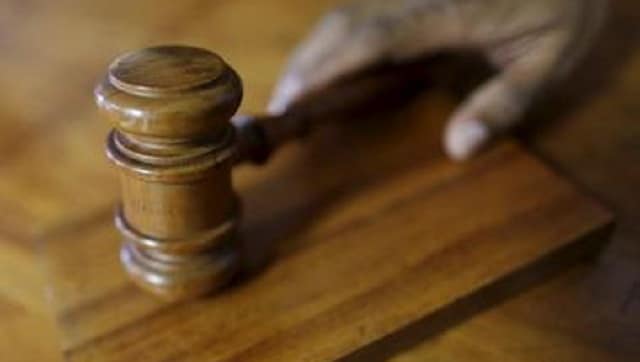 World
judge Athar Minallah said Tuesday that the navy had 'illegally' established Margalla Greens Golf Club, an 18-hole course adjacent to the country's top military university
World
The assault in the northern city of Hasakeh is one of Islamic State's most significant since its "caliphate" was declared defeated in Syria nearly three years ago